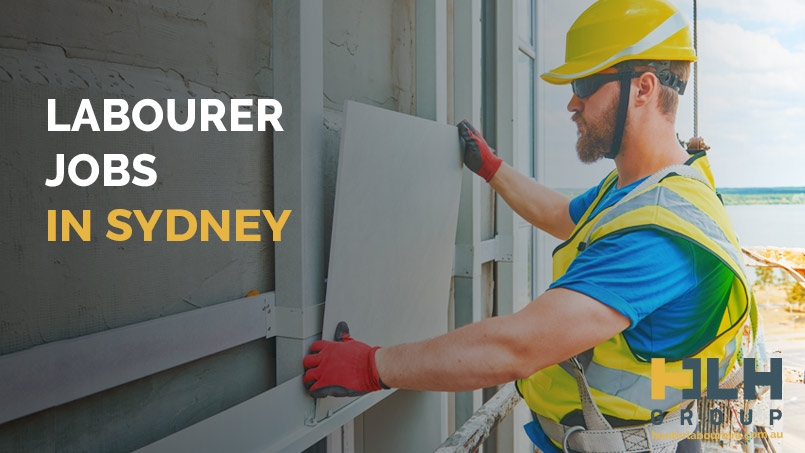 04 Sep

Labourer Jobs in Sydney
Labouring Jobs Sydney
Despite the current economic downturn, a number of our clients are still very busy, and we have had an increase in demand for labourer hire and tradies throughout Sydney. If you are looking for a construction job in Sydney make sure you read this post to secure your preferred labourer role. We currently have the following labourer jobs available:
General Labourers
Landscape Labourers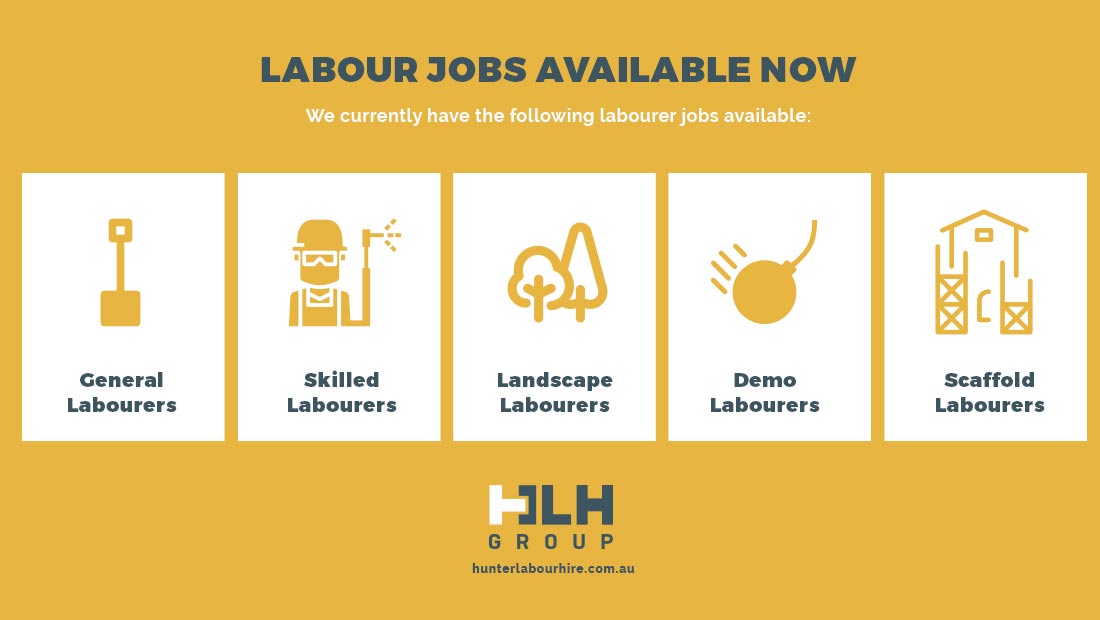 How Do I get a Job as a Labourer in Sydney?
There are a few simple steps in the process of getting a labourer job with the HLH Group. Once you get through our registration process, we will get you out working as soon as we get the next client request that meets your experience. At the moment this is usually within 2-5 working days but sometimes it can be as soon as the next day it just depends on how busy we are.
Step 1 – Send your resume to jobs@hunterlabourhire.com.au or apply directly online.
Step 2 – If you have suitable construction, landscaping or manufacturing experience one of your recruitment consultants will contact you to discuss your availability and schedule a phone interview.
Step 3 – You will be interviewed over the phone (due to current COVID restrictions). Your consultant will run through the induction checklist to provide you with all the information you need about working as a labourer for HLH Group.
Step 4 – We will check your references, run a VEVO check if necessary and check you have a valid white card (not sure how to get a white card? Check out our guide to white cards!) and any other construction tickets or licences required for the job.
Step 5 – Once you have passed through all the steps above you will be added to our available list and contacted for the next available labourer job.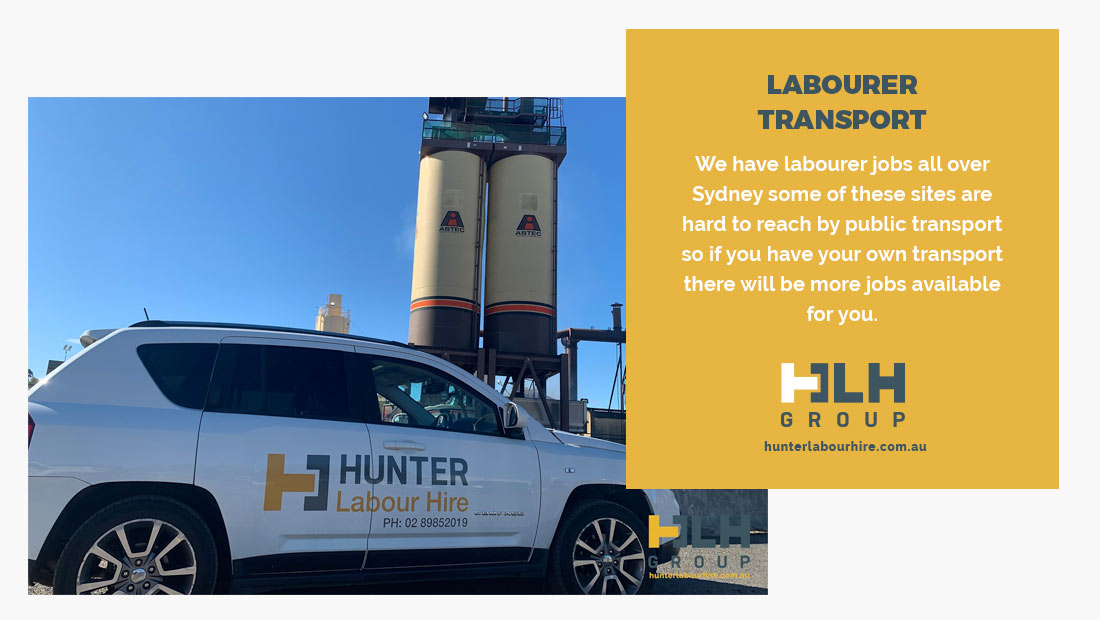 Labourer Transport & Work Frequency
We have labourer jobs all over Sydney some of these sites are hard to reach by public transport so if you have your own transport there will be more jobs available for you.
Once we get positive feedback from our clients on how you have worked on site we will do our best to provide you with consistent work. We recommend you keep in close contact with your consultants on a regular basis keeping them up to date with your availability for work.
What does a Labourer Job Consist of?
As mentioned above there are different types of labourer jobs each of these will require different levels of experience and skillsets. Labourers can do anything from cleaning up the site to moving materials, to operating power tools or assisting carpenters, plumbers and other tradies with their jobs. The standard construction workings hours are from 7:00 am to 3:30 pm and most jobs are physically quite demanding. To get a better idea of what the job entails read about a day in the life of a labourer or carpenter.
Do I need Experience to Work as a Labourer in Sydney? 
While some labour hire companies advertise labourer jobs with no experience required, we ideally want all our labourers to have a minimum of 6 months on site experience. If you are physically fit, can take direction and are willing to learn new skills you may be considered for some of our general labourer or warehouse worker roles. For our skilled labourer jobs, you would be required to have at least 12 months experience and be confident using power tools and assisting tradespeople on site.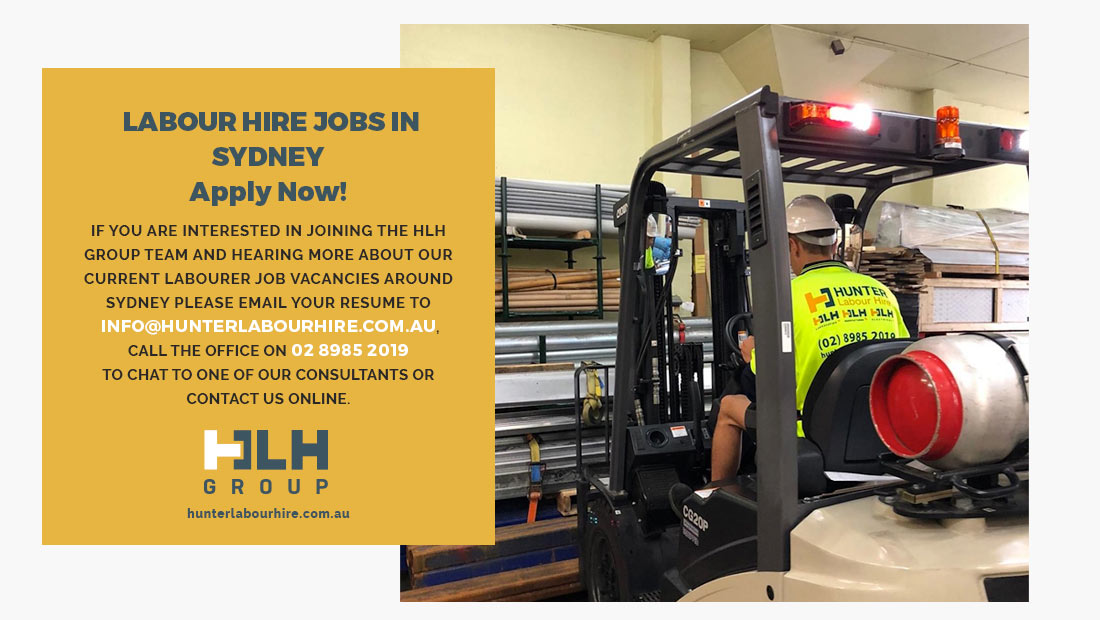 Labour Hire Jobs in Sydney – Apply Now!
If you are interested in joining the HLH Group team and hearing more about our current labourer job vacancies around Sydney please email your resume to jobs@hunterlabourhire.com.au, call the office on 02-89852019 to chat to one of our consultants or contact us online.