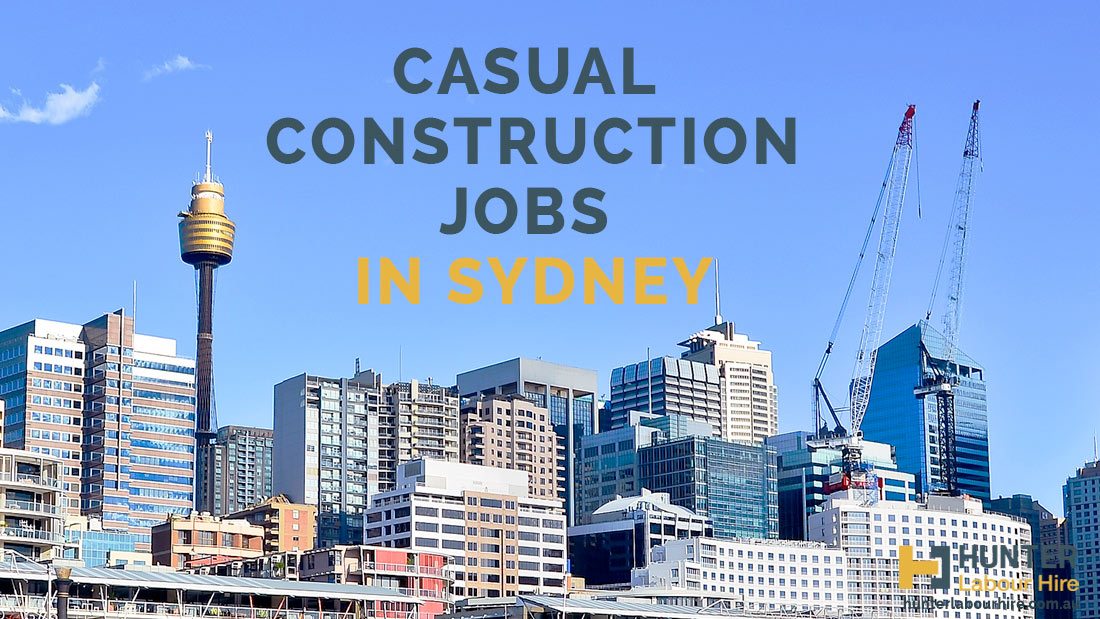 03 Sep

Casual Construction Jobs in Sydney
Casual Construction Jobs Sydney
In Sydney there is a substantial amount of casual jobs available in a variety of different areas and industries from construction to the hospitality sector. Casual work means that there is no guarantee of full time hours. A casual employee is expected to work the hours on an on call or shift basis. Depending on the job in hand you may be given a weekly roster which indicates the hours you are required to work. Or you may be on call and your employer may contact you directly when and with the hours you are required to work.
Casual work is a popular method of employment in the construction industry due to the constant changing needs of a construction workforce throughout different stages of the construction project.
Who Does Casual Work Suit?
Casual work is a suitable source of employment for many different types of job seekers.  Whether you are a student looking for a weekend job, a carpenter seeking a job between jobs, or you are a backpacker looking for temporary employment to supplement your travels further then casual employment is perfect for you.
Benefits of Casual Employment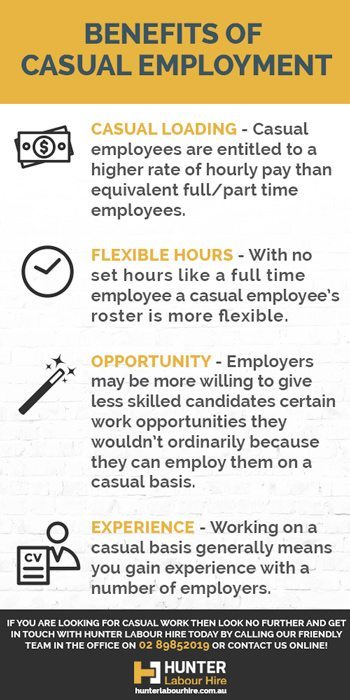 Casual Loading
If you are a casual employee, then you are entitled to a higher hourly pay rate than the equivalent full / part time employee's. This is paid in place of workplace benefits such as sick or annual leave.
Flexible Hours
If you are a casual employee your hours of work will naturally be more flexible than those of people who are on a full time contract with set hours. Ideal for students who may need to fit employment around their busy study schedule.
Opportunity
Employers may be more willing to give less skilled candidates certain work opportunities they wouldn't ordinarily because they can employ them on a casual basis. Casual jobs can often develop into a full time role for the employee once they have been given a chance to demonstrate their level of skill.
Experience
Working on a casual basis generally means you gain experience with a number of employers. For example, working in a casual job for Hunter Labour Hire you could be placed with a scaffolding company one day and a landscaping company the next this gives you a chance to build up your construction experience in different areas.
Drawbacks of Casual Employment
Lack of Predictable hours
Depending on your employer you may not receive enough hours to suit your needs, this can result in in an unsteady income which can be stressful depending on your own circumstances and needs. If you are looking for casual work with plenty of hours, then it is important to work for a company that can offer you regular and consistent work such as Hunter Labour Hire.
How to Find Casual Construction Employment?
There are a number of places you can find casual construction jobs both online and in the real world. Here are just a few:
Apply via Hunter Labour Hire's job vacancies
Various backpacker job boards online
Newspaper listings sections in papers such as the Sydney Morning Herald
Bulletin boards in places like supermarkets and hostels.
Ask around.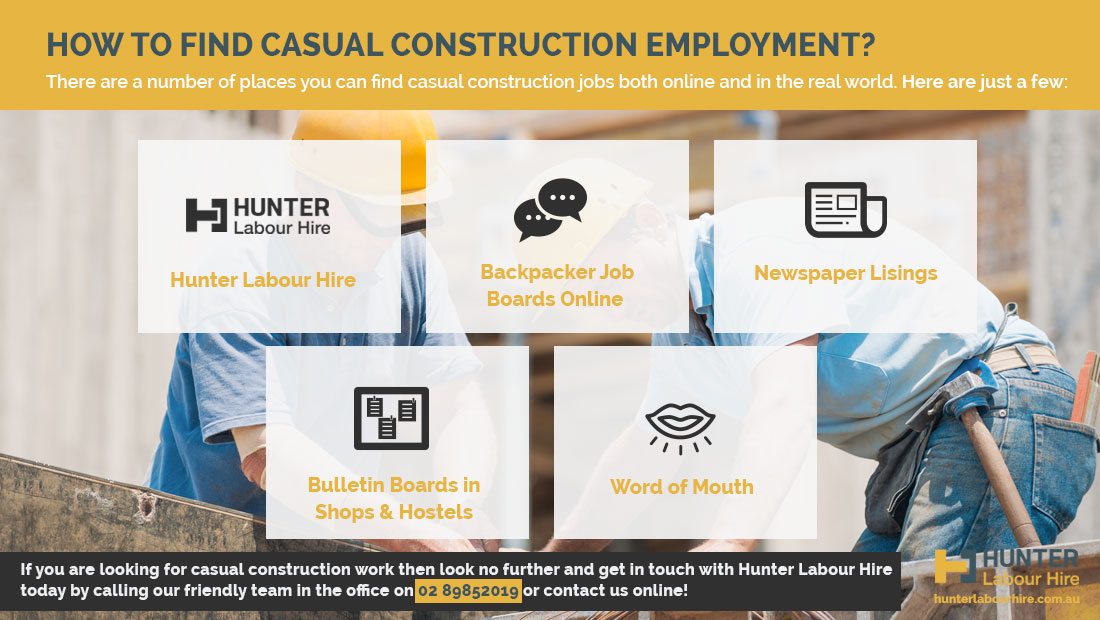 Looking For Casual Work With Sydney's Top Construction Companies?
Then look no further and get in touch with Hunter Labour Hire today by calling our friendly team in the office on 02 89852019 or by registering with us today.