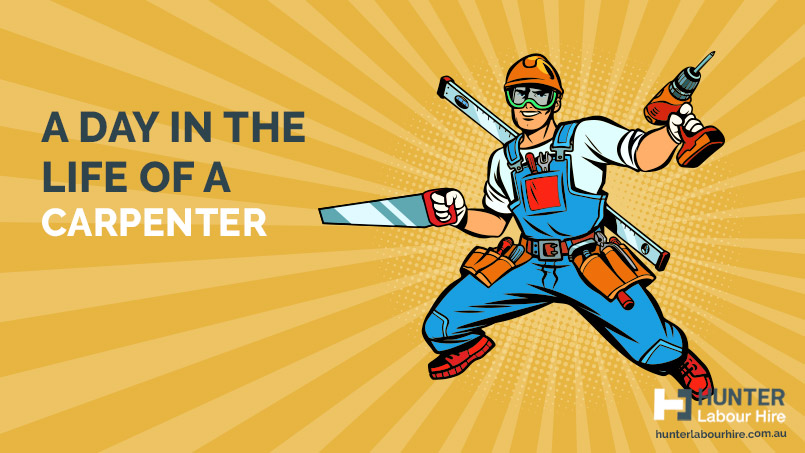 27 Feb

A Day in the Life of a Carpenter
Daily Work As A Carpenter
Following on from our post of A Day in the Life of a Labourer it's time to give you the next installment with our saw-handed friends and masters of wood, our chippy colleagues – carpenters! In this post we'll give you a flavour of what it's like to be a carpenter and if you like the sound of it, you can apply to become a HLH carpenter yourself! For now, let's hear about one of our carpenters, Chris, who hails from Cardiff but had been on the books here with us in Sydney for over a year and is a dab hand with a framing hammer!
Mosman Framing
Working as a carpenter is a fun job as no two days are ever the same. I have been working with Hunter Labour Hire for one year now and they have given me a wide variety of jobs throughout Sydney. My first job was framing on a job in Mosman, I worked here for 3 months this job was provided to me by Joe. I also worked on a three-storey new build where my role was to complete the roofing and the wall frames on the 3rd floor. Working with the same company for 3 months made me feel like part of the team as I got to know everyone on site. I finished up once the framing was completed.
Bondi 2nd Fix
I was then provided with a 2nd fix job in Bondi by Laird, I enjoyed this job as the work was very high-end and something quite new to me. I worked here for 6 weeks during this period I was working on door jams, hanging doors, skirting and architraves.
Newtown Renovation
This project was my favourite and I worked on it for 6 months where we did everything from framing to 2nd fix. During the 6 month stint the client made me feel like one of the team. We were a team of 3 carpenters on the project and I found the job varied and interesting. Working on this I learned a lot of new skills and was also able to showcase some of my joinery experience in the finishing stages of the project.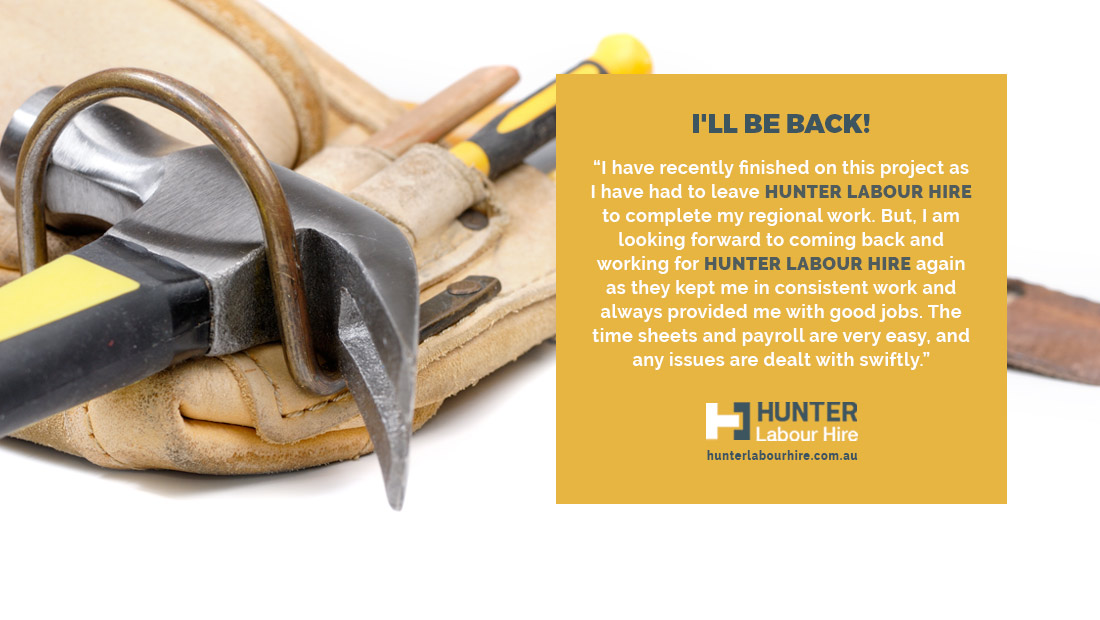 I'll Be Back!
I have recently finished on this project as I have had to leave Hunter Labour Hire to complete my regional work. But, I am looking forward to coming back and working for Hunter Labour Hire again as they kept me in consistent work and always provided me with good jobs. The time sheets and payroll are very easy, and any issues are dealt with swiftly.
Best Part About Being A Carpenter?
So now you ask me, what's the best part of the job? The variety of the role and being outdoors all the time.
Worst Part About Being A Carpenter?
No matter how much I enjoy working as a carpenter, there is one thing that I can never enjoy, EVER! So, what is the worst part about being a carpenter I hear you ask?
SPLINTERS!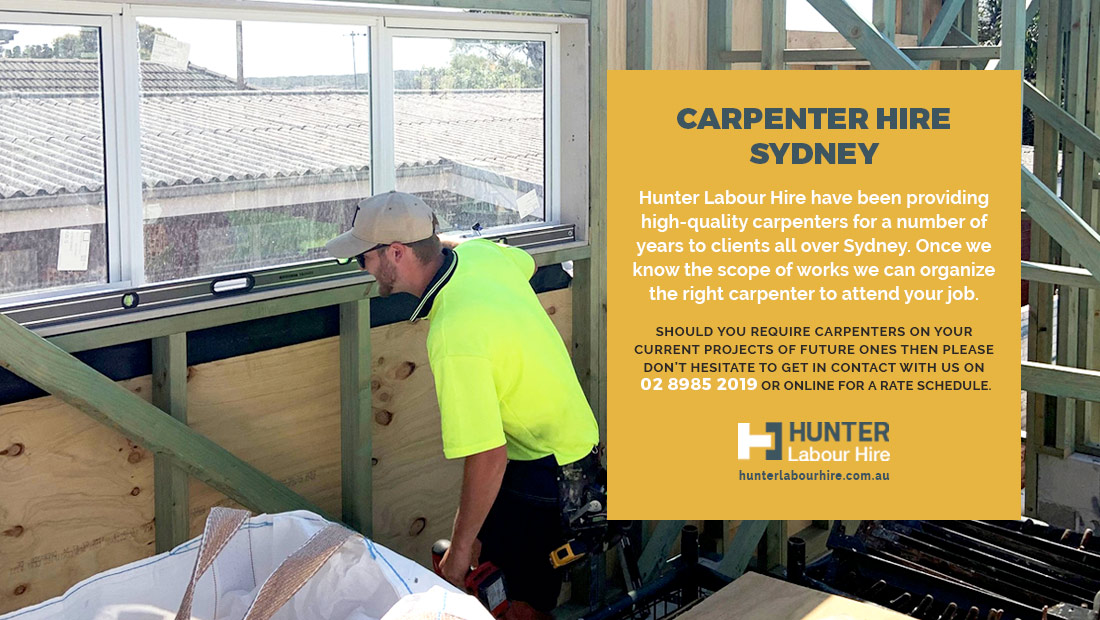 Carpenter Hire Sydney
So there you have it, an insight of what it's like to be a carpenter and part of the team here at HLH – thank you Chris! And, if you would like to hire a carpenter like Chris we have been providing high-quality carpenters for a number to clients all over Sydney. Once we know the scope of works we can organize the right carpenter to attend your job. Should you require carpenters on your current projects of future ones then please don't hesitate to get in contact with us on 02 8985 2019 or contact us online for a rate schedule.