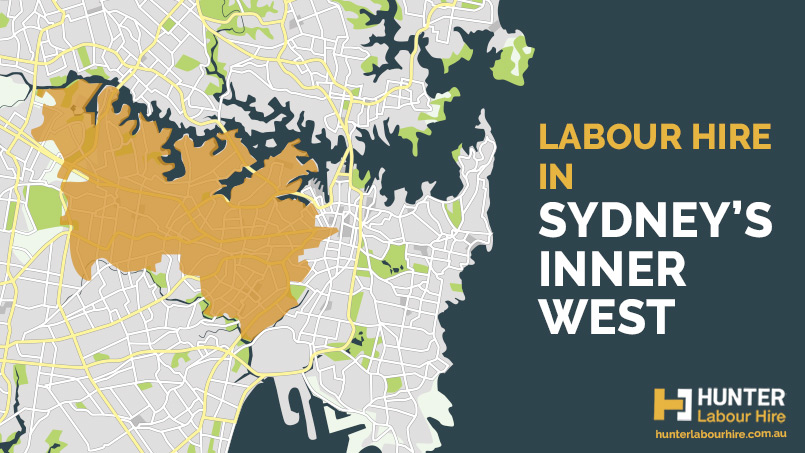 22 Apr

Labour Hire in Sydney's Inner West
Inner West Sydney Labour Hire
With COVID-19 being the topic of discussion everywhere you turn it could be easy to forget that construction is still very much ongoing in Sydney and Australia as a whole. However, with strict social distancing rules in place to minimise the spread of the disease, sites have had to improvise to ensure the safety of every worker on-site while also maintaining productivity and meeting deadlines. This has seen the NSW government introduce new rules allowing sites to work through weekends and public holidays, enabling different trades to access to sites outside the normal working week and keeping within social distancing guidelines. It also ensures ample time to get in and get the job done right without time constraints and worrying about working alongside other trades on site. In the past we have spoken about the labour hire that we provide to areas like the Hills District, Northern Beaches and the Eastern Suburbs and in this post we'll discuss another area we serve, Inner West Sydney.
Inner West Sydney – High Volume Labour Hire
Sydney's Inner West has always been an area that we've had a high volume of labour hire work through both residential and commercial projects. Even under COVID-19 restrictions, the area continues to see a high demand for both qualified tradespeople and labourers from our clients.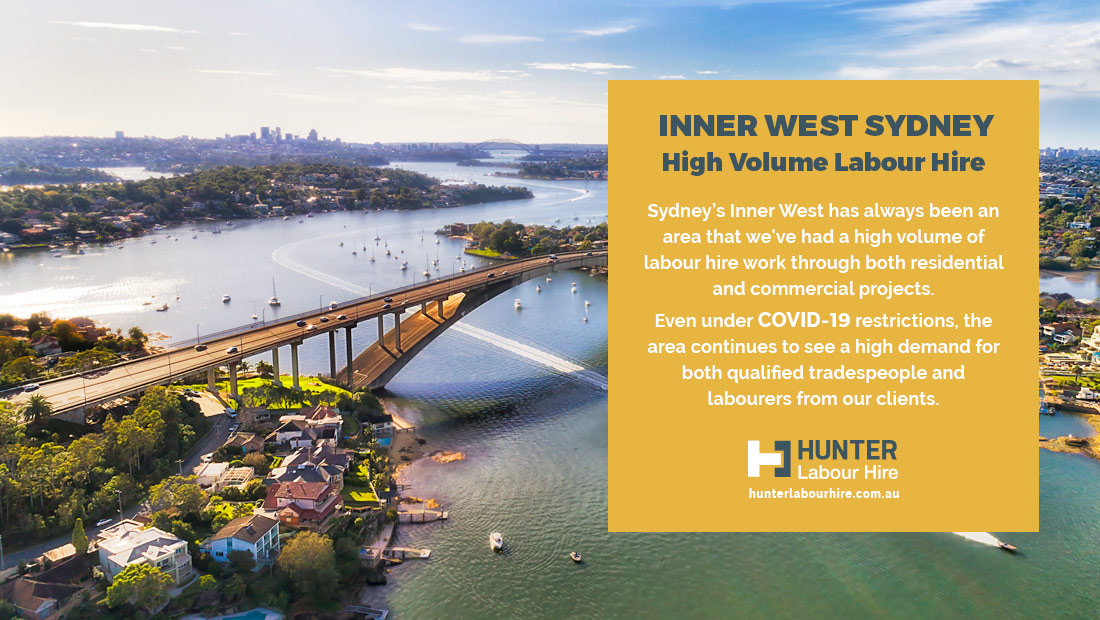 Labour Hire Projects in The Inner West
For the past two and a half months one of our carpenter hires, Ryan, has been working between two sites for the same client. The 1st site has been a 2nd storey addition where he has been assisting with the framing and roofing working alongside one of their carpenters. On the 2nd site, Ryan has been working on a two-bedroom granny flat and has been involved in both the 1st and 2nd fix work. Initially, the client had only requested a carpenter for 2 to 3 weeks but after seeing the quality of Ryan's work ethic, reliability and confidence in fulfilling the task the client has kept him on and plans to use him on future projects.
Residential Knock-Down & Rebuild in Sydney Inner West
Another residential project we are currently working on is a 3-bedroom high-end residential knock-down and rebuild. Initially assisting with demolition labour hire and removal of waste material we have had workers on-site at various stages to assist with material deliveries, site clean-ups, assisting bricklayers and carpenters and covering for staff when they have been sick or on leave. The flexibility of using labour hire when something unexpected arises and the quick turnaround of getting workers onsite are just two of the benefits the client has highlighted as to why he continues to use Hunter Labour Hire.
Skilled Labourers in Sydney Inner West
Another project we are currently working on is an upgrade to a block of apartments where two of our skilled labourers have been helping with the removal and replacement of steel panels that form part of the design of the building. On the project, Jack and Martin's role has been to follow behind the team that remove the existing panels and weld on the new lugs to hold the new panels. Jack and Martin would then follow behind and mark out where the new holes had to be drilled, drill the holes, prime the holes and then fit the panels. The client on-site said after showing the boys how it had to be done and going over the plans with them the guys got straight to it. Ever since then they have been quietly working away staying on the heels on the workers in front.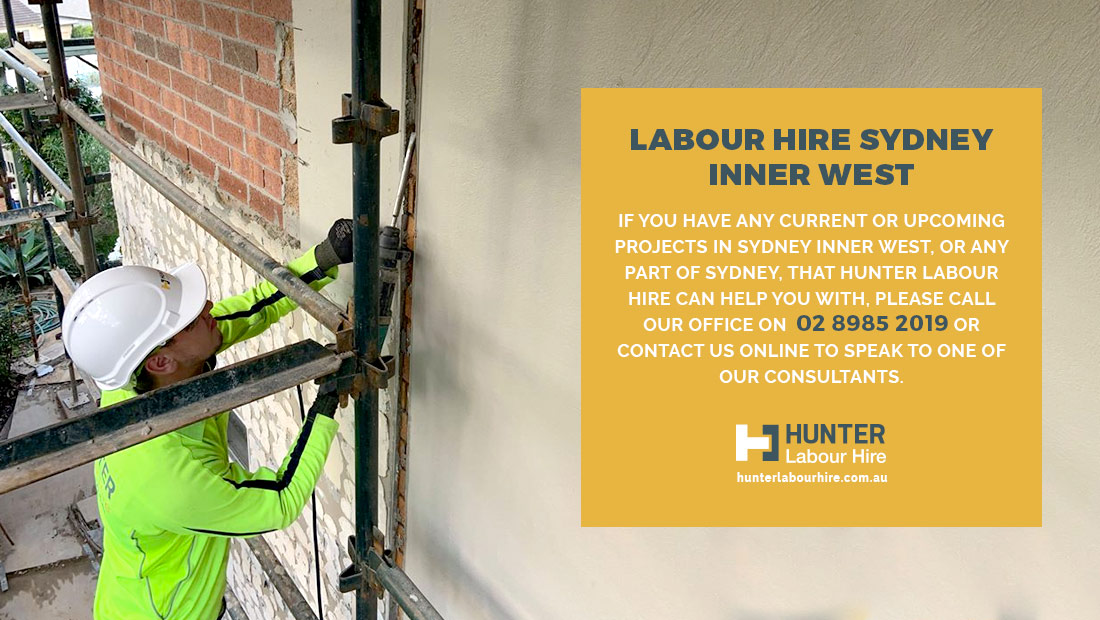 Labour Hire Sydney Inner West
If you have any current or upcoming projects in Sydney Inner West, or any part of Sydney, that Hunter Labour Hire can help you with, please call our office on 02 8985 2019 or contact us online to speak to one of our consultants.