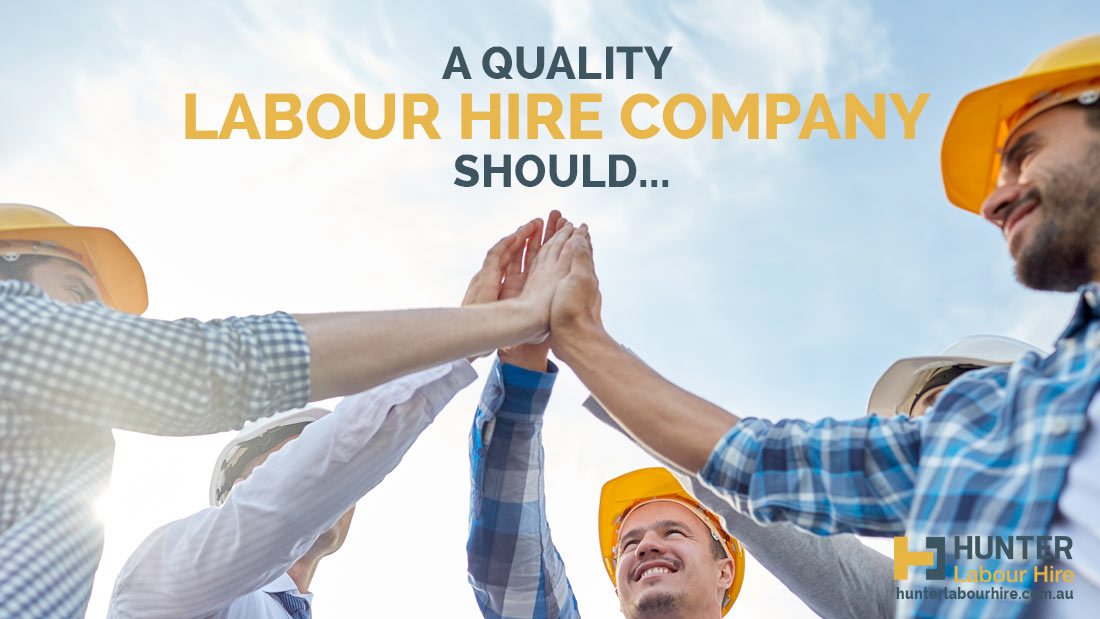 03 Mar

A Quality Labour Hire Company Should…
A Quality Labour Hire Company Should Offer You…
If you have used a labour hire company then you will know not all labour hire companies are created equal. So we have created a short guide to help you choose a company that will supply your labour hire needs and keep you coming back for their services.
What Makes A Quality Labour Hire Company?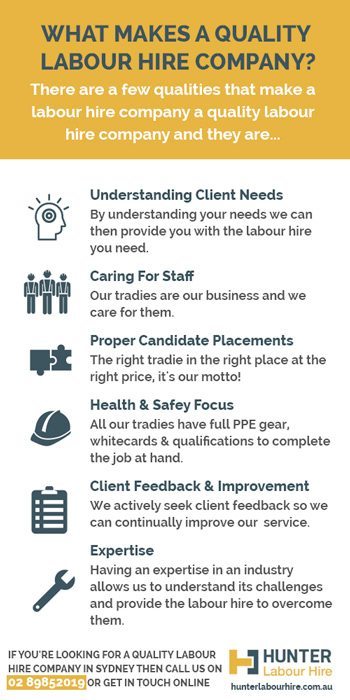 Understand Client Needs
A quality labour hire company understands exactly what their clients' needs are. This means that they will do their utmost to get the right candidates that you require for your project, and who will also be the right fit for your company. If you are a rail construction company, then the likelihood is that all your workers will require at the very least a RISI ticket and maybe even a confined space ticket. This means that all your labour hired employees will also need these tickets to be allowed to work on your construction sites. By understanding their clients a good labour hire company will be able to tailor their service to suit their client's needs.
Caring For Staff
A good labour hire company cares for its staff. The most important asset to any company is those who work for it, a labour hire company is no different. Ways in which labour hire companies can look after their staff include giving them a competitive and fair wage. While providing them with additional benefits such as a daily fares and travel allowance that goes above the statutory minimum requirements. Other benefits such as a living away allowance should be offered when necessary.
Proper Candidate Placements
A good labour hire company will be able to offer a role to its candidates that truly reflects their ability and experience. They will place them in a position that will be a good fit for both the candidate and the client.
Health & Safety Focus
A good labour hire company really and honestly cares about health and safety. They will ensure that the employees working for them have adequate training and adhere to the correct OH&S protocols on site. It is also important that the employees have the correct Personal Protection Equipment so a good labour hire company will also supply these to ensure their employees are safe in all working conditions. While they also ensure that as an absolute minimum all employees have completed their construction industry induction before entering any site. They will also work in tandem with their client to ensure that a construction site is safe for all who may enter it.
Client Feedback & Improvement
A quality labour hire company will consistently seek feedback for the candidates that they place in your firm. By doing so they can truly understand whether or not what they are doing for your business is working out effectively, if it is not they will then be able to remedy the placement by finding a replacement or re-evaluating the role completely to ensure the prospective candidate is a good fit for your organisation.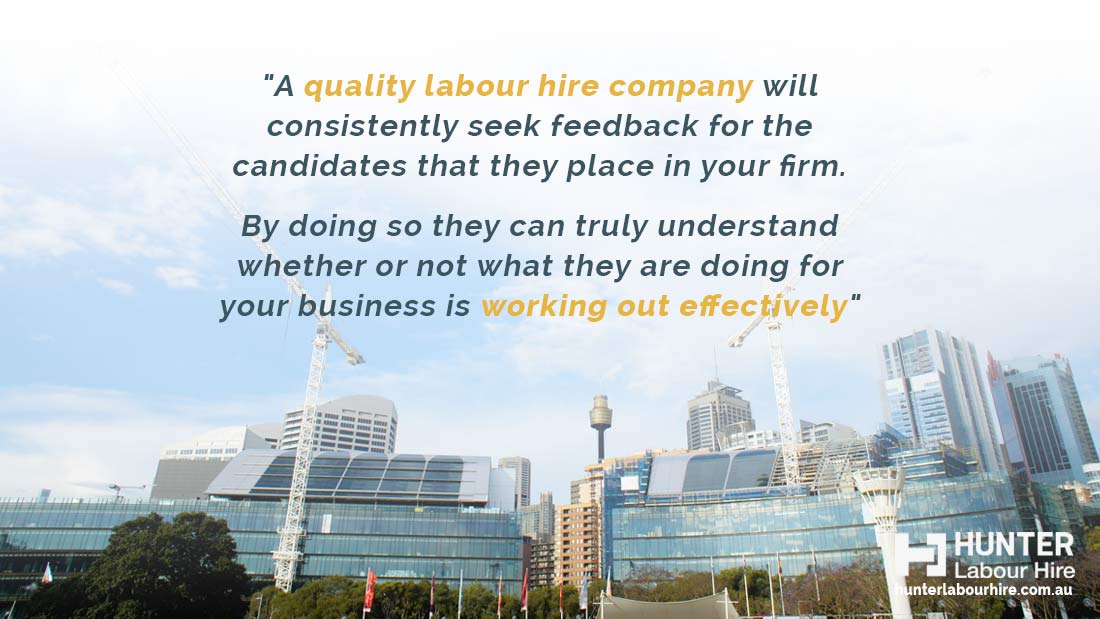 Industry Expertise
A good labour hire company will have specific industry expertise, by understanding your industry they will naturally be able understand your business and the daily challenges it faces. This will result in ultimately a better service for the client.
Quality Labour Hire Company Sydney
If you are looking for a quality labour hire company in Sydney then do not hesitate to give Hunter Labour Hire a call on 02 89852019 or contact us online for more information about how we can help your next project.