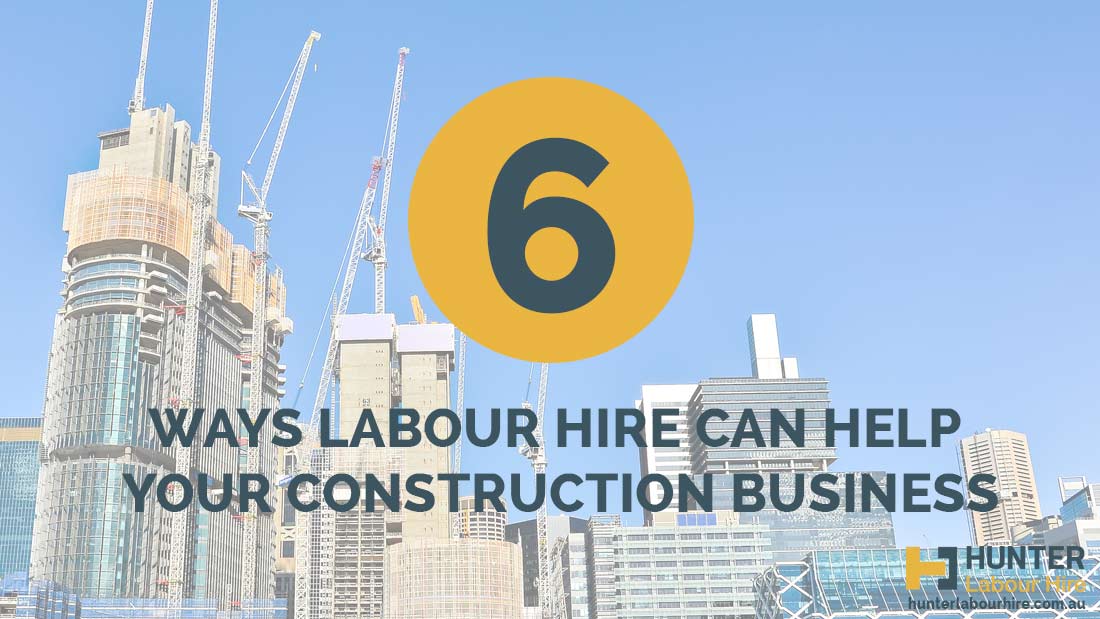 26 Jan

How Labour Hire Can Help Your Construction Business
How Labour Hire Can Help Your Construction Business
Are you thinking about using a labour hire service for your construction business? We understand that there can be some reservations about outsourcing your labour initially but the benefits of labour hire outweigh them and in fact labour hire can help your construction business. Read on to find out how labour hire can help your business.
6 Ways Labour Hire Can Help Your Construction Business
To give you an idea about the benefits of labour hire we've outlined 6 ways that it can can help your business.
The first reason why you may need to use labour hire is to ensure that your project has enough tradies or labourers hire on the site to finish the project in a timely and effective manner. By using labour hire you can ensure that your project can progress towards completion quickly.
Secondly many companies in Sydney use labour hire to reduce their staff resourcing costs and to divert their own resources to other areas of the business. This allows businesses to not only save money through reducing recruitment costs, but also to save time and focus on more meaningful tasks for the organisation.
If you have a project that must be completed but your carpenter or electrician has booked annual leave, then you can fill the temporary position with a casual worker from a labour hire agency with the specific skills the vacancy requires.
Another reason to use labour hire is to bring in the specialist tradie skills to your build that are not a part of your current crew i.e. a licensed electrician. This means that you can get the additional skills required by calling a labour hire supplier.
Some companies need a flexible workforce that can cope with changes in demand for its services. By using labour hire they can expand their workforce to suit periods of high demand.
Labour Hire companies allow you to indirectly gain access to the specialist skills of the staff resources' within that agency. You also get access to a vast database of workers with the right skills for your job.
Labour Hire Sydney
If you have decided to use labour hire on your project then give Hunter Labour Hire a call on (02) 8985 2019 or contact us online to discuss your specific requirements.