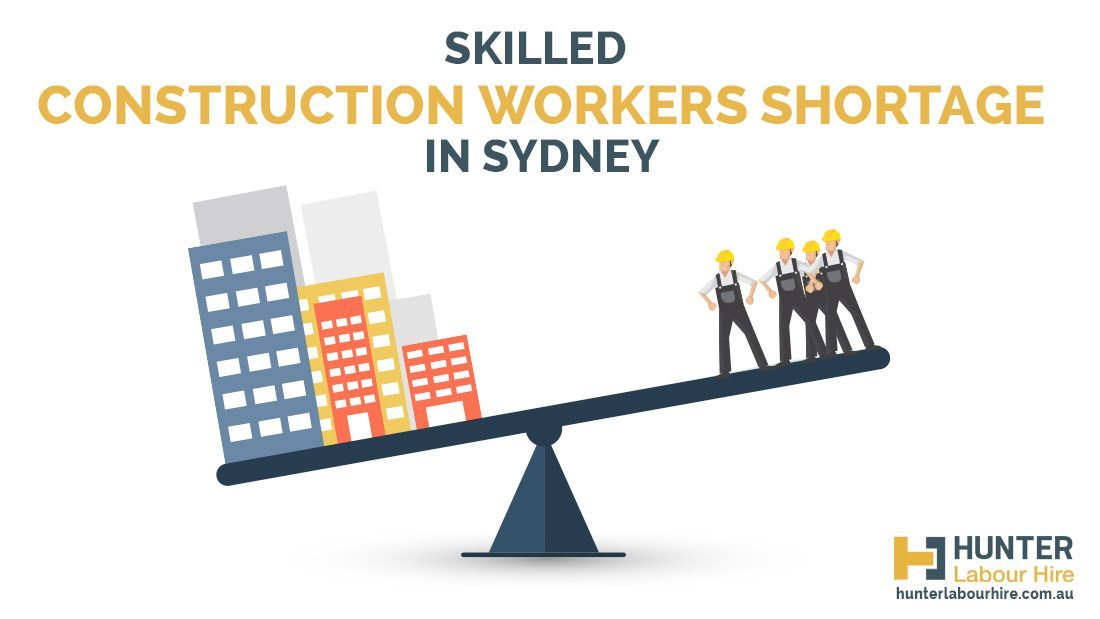 17 Apr

Skilled Construction Workers Shortage in Sydney
Skilled Construction Workers Shortage
Construction work in Sydney is continuing to boom with various large projects continuing to progress or be given the go ahead to start, with many more projects also in the pipeline. This has led to an unprecedented demand for construction workers and a shortage of skilled construction workers in the Sydney area. Many building companies are struggling to fill roles for tradesmen such as carpenters, bricklayers, electricians and even project managers.
Where Is The Skilled Labour Demand Coming From?
The high levels of demand for skilled construction workers can be attributed to commercial projects in the city such as the Barangaroo Project worth billions of dollars and expected to take up to five more years to complete. Large infrastructure projects such as West Connex and the North West Rail Link will only increase the numbers of tradesmen required to complete these projects on time and in budget.
The residential building sector has seen a boom too, boosted by the increase in residential property prices throughout the Sydney region.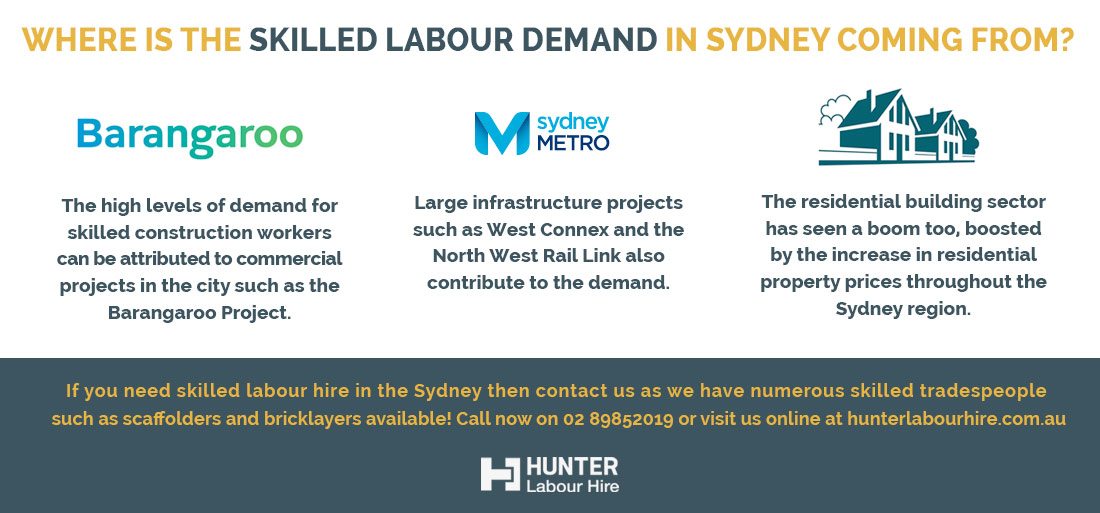 Can This Demand For Labour Be Satisfied?
This skills shortage is no doubt causing a problem for construction companies in Sydney so there is obviously a concern that if the demand for workers cannot be filled then projects will not be completed on schedule. So the logical question arises can the demand be satisfied?
Many companies within this sector are now using methods that they would not usually have considered to try and recruit the right workers and tradespeople that they require for their projects. These methods include offering generous wages, sponsorship for workers originally from overseas, and even referral bonuses for staff who manage to refer someone who then goes on to become an employee within the same company. There are lots of reasons to work in the Sydney construction industry!
As the construction sector has gone from strength to strength the previously infallible mining sector has experienced considerable slow down. This has resulted in a contraction of the mining workforce, these surplus mine workers may be a partial solution to the skill shortage providing there is a lucrative incentive for workers to migrate to the Sydney region for employment.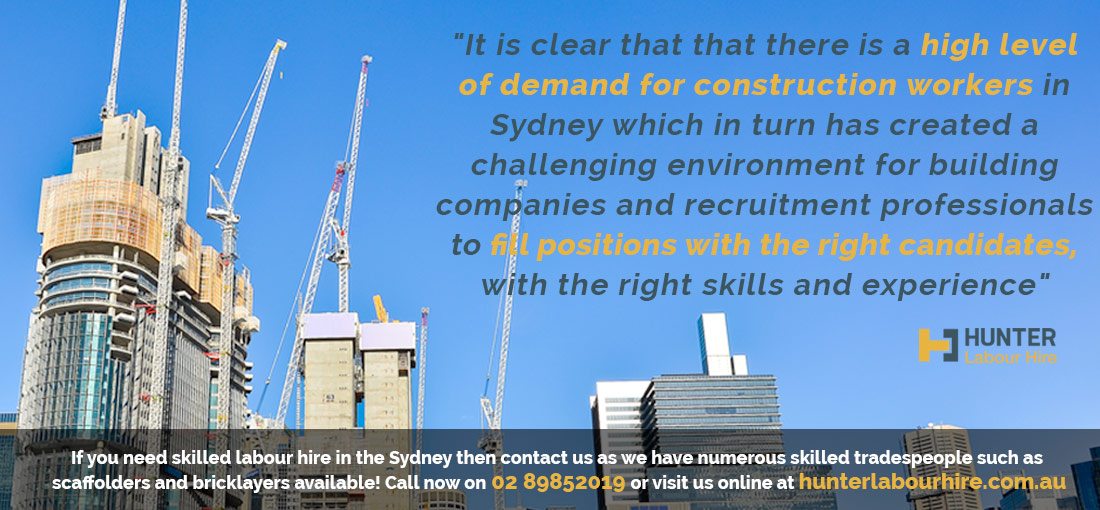 Construction workers from overseas are another source of workers that is being utilised in order to attempt to bridge the gap in demand and supply. So the increasingly global jobs market could also be a source of trades such as carpenters, electricians and bricklayers. However due to building standards and regulations being different throughout the world there is some obstacles for employers and workers to overcome in order to become fully licenced to work in their overseas qualified trade.
It is clear that that there is a high level in demand for construction workers in Sydney that in turn has created a challenging environment for building companies and recruitment professionals to fill positions with the right candidates with the right skills and experience.
Skilled Construction Workers For Hire
At Hunter Labour Hire we have a team of experienced construction professionals who know how to get the right people for your company and while there is a shortage of construction workers in Sydney at the moment we are confident we can fill your vacancies, be they permanent or temporary.
We currently have numerous skilled tradespeople such as scaffolders and bricklayers available on labour hire within the Sydney region. If you are struggling to find temporary cover for your work force or the demands of a looming deadline means you need more hands on deck, then call us today on 02 89852019. Alternatively fill in our contact form and a member of our team will contact you very shortly.