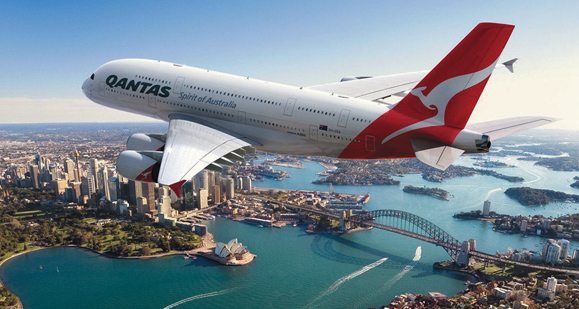 11 Dec

Arriving to Sydney from Overseas
Arriving to Sydney from Oversea
So you have decided to relocate to Sydney. Good choice! Just under five million people are happy to call Sydney 'home', surely that many people can't be wrong? Well they're not. Here's Hunter Labour Hire's quick guide to everything you need to know before you arrive.
Getting Around
When you arrive at Kingsford Smith Airport you will likely be chomping at the bit to explore the city and its beautiful environs. The good news is there are plenty of ways to get around the city on public transport. We recommend the Transport New South Wales website for finding the best way to get where you want to around the city. It has a trip planner that provides estimated time of arrivals for trains, trams, buses and ferries.
If you intend to use public transport often then you should purchase an Opal card and keep it topped up. It is a simple tap and go service that allows users to hop on and off the public transport in Sydney without ever scrambling for change. Just don't forget to tap off!!
As with many other cities throughout the world you can hail an Uber using the smartphone app which will allow you to get a taxi from most places with relative ease so whether you're in Pyrmont at 4.00am trying to get back your apartment or stuck at Bondi Beach in 40 degrees Uber will pick you up, failing that traditional taxis are never too far away.
Or if you prefer to do it all yourself, purchasing or renting a car is the best option with various rental car options available including the innovative Go: Get.  Alternatively you could get around via foot or on a bicycle, a superb way to take all the sites in while burning off those extra holiday kilos.
Things to do in Sydney
A great thing about Sydney is that there is an abundance of things to do on your down time whether you love spending time in the great outdoors or you enjoy strolling around the shops there is something to suit everyone's taste.
Beaches
Sydney has plenty of beautiful beaches all within a short bus trip from many urban centres. The most popular beaches include Coogee and the world famous Bondi Beach. But there are plenty of other beaches worthy of a mention including Maroubra and Manly or if you fancy a trip outside the city Palm Beach is a very popular destination.
Of course it's almost compulsory to try your hand at surfing while you're in Oz!
Restaurants and Bars
There are many restaurants and bars around Sydney that provide something for everyone with all tastes covered from Japanese to Mexican. It's worth keeping an eye on the group discount websites such as Scoopon and Groupon, where mouth-watering meals can be purchased at a fraction of the price! Many bars have mid-week specials such as $10 rump steak and pizza and beer for $15.
Sports and Outdoor Pursuits
Throughout Sydney you are never too far away from a sports venue so whether you enjoy kicking a football with a few mates or you prefer to watch from the sidelines, there is something for you to do. Popular Australian sports include Rugby League, Australian Football League, Cricket, rugby union and horse racing.
Sight seeing
You can't come to Sydney and not check out the famous Sydney Harbour Bridge and the Opera House. But there are plenty of other things around the city worth checking out these include the Botanical Gardens, Hyde Park, Taronga Zoo and Luna Park to name a few.  Taking in the breathtaking views along the Coogee to Bondi coastal walk is the perfect way to start any day!
Accommodation
When you arrive it's unlikely that you will have sorted out any long-term accommodation. There are many hostels in the centre of the city that offer short term accommodation that are in a prime location, being very close to all major transport links.  The following link provides a comprehensive list of Hostels in Sydney – http://www.sydney.com/accommodation-backpackers-and-hostels
When you are sure you want to stay in Sydney its time start the hunt for long term accommodation. It's important to remember that many landlords require a minimum rental bond of two weeks or more.
There are many websites that are useful in your search for accommodation here are a few of these.
Gumtree.com.au – http://www.gumtree.com.au/s-property-for-rent/sydney/c18364l3003435
Domain.com.au  – http://www.domain.com.au/search/rent/state/nsw/area/sydney-city/region/sydney-region/suburb/sydney
Real Estate.com.au- http://www.realestate.com.au/rent/in-sydney,+nsw+2000/list-1
There are also many Facebook groups for accommodation which are all very worthwhile checking out.
Setting Up
Bank
One of the first things you'll need to do when you arrive to Sydney is to set up your bank account. It's important to look at the various different banks and what they offer to ensure that they suit your needs. Popular choices are National Australia Bank and Commonwealth Bank. You will need to bring your passport, a second form of i.d and be able to supply the bank with your current address.
Phone Number
You will need to set yourself up with an Australian phone number so that you are contactable, which is especially important when the job hunt begins. Depending on whether or not your previous phone is locked to a network you may have to get it unlocked to be able to use it with an Australian network provider. There are many mobile repair shops that offer unlocking services for many different phones.
Tax File Number
If you intend on working in Sydney then you will need to get a Tax File Number (TFN). It is best to apply for this as soon as you have an address as it can take up to two weeks for it to arrive in the post. You can apply for your TFN at the ATO online website.
Setup a Superannuation
Your employer is legally required to pay 9.5% of your weekly income to a superannuation fund account. There are many industry specific funds such as Cbus which is the Construction & Building Industry Super. They are easy to setup and can be setup online in minutes.
If you intend to stay in Australia the super fund becomes your pension fund for retirement. However if you end up leaving Australia you can claim your super early however you will only be entitled to claim a fraction of the total amount of money in the account.
A few tips
Even on the rare occasion when the weather is dull in Sydney you can still get sunburn so apply sun screen frequently and always remember the Aussie motto to 'Slip, slop, slap'.
Some of the best things in life are free – the same can be said about Sydney and its beaches, while there are also many free open air events throughout the summer all over the city.
Keep an eye out for bargains on group discount and bargain websites.
With the Opal Card the maximum fare is $2.50 all day Sunday, a great excuse to get out and about! And remember no matter what you do, you can't spend more than $15 a day or $60 a week on Opal-enabled services
Check out our guide to finding a job in construction in Sydney – https://www.hunterlabourhire.com.au/5-steps-to-getting-a-construction-job-in-sydney/