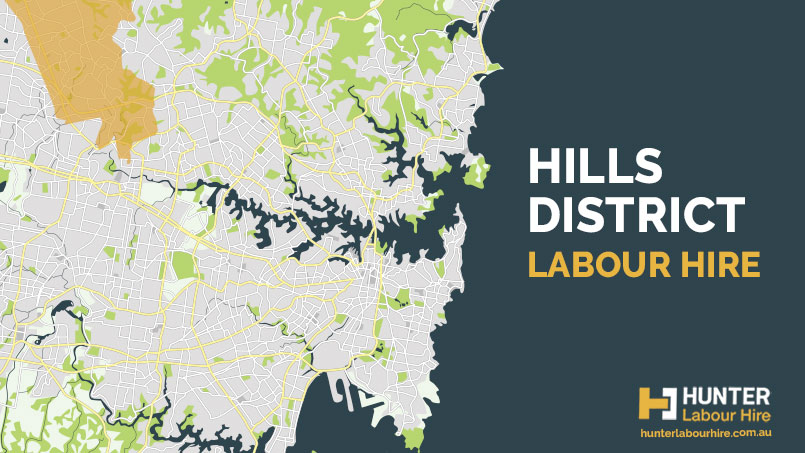 04 Dec

Labour Hire In The Hills District Sydney
Hills District Labour Hire
Hunter Labour Hire prides itself on being able to service our clients' needs regardless of the size or location of the worksite. We have established a great network of labourers and trades who can service all districts in the Sydney area and have discussed our labour hire offering for the Northern Beaches and for the Eastern Suburbs Labour Hire in the past. We currently supply our labour hire services to a wide range of clients in the Hills Districts for clients which include commercial builders, remedial contractors and residential builders. Read on to find out more about our labour hire in the Hills District of Sydney!
Cherrybrook Labour Hire
We have been supplying skilled and general labourers to a project in Cherrybrook over the past 12 months. The project has now been handed over to the client, whilst on site our labourers were given a variety of tasks to undertake from setting up the heras fences, demolition work, concreting and assisting trades. The main issue encountered by the client was getting reliable labourers to site. To accommodate for the sizable distance to the site we provided our workers with a company vehicle which enables them to arrive on time without any issues.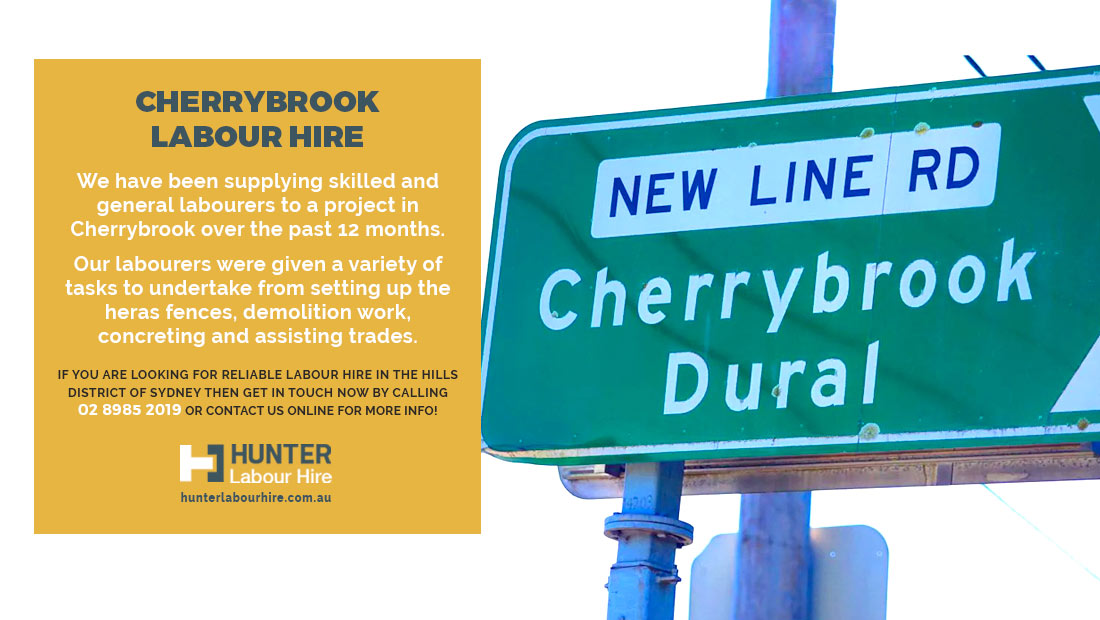 Dural – No Public Transport, No Problem
Over the past 6 months, Hunter Labour Hire has been supplying labourers to a plumbing contractor in Dural. The site isn't accessible on public transport which is quite an inconvenience for most of our labourers. To compensate we have once again provided the assigned workers with one of the company's vehicle. The project has been very stop start so we have had to organise transport solutions for each worker individually. Our labourers have undertaken a wide variety of work consisting of trenching, concreting and excavation work. Due to the location of the worksite, they have been unable to acquire consistent quality labour. The client has stated multiple times that they have been very impressed with Hunter Labour Hire's workers resolving their workers' dilemma.
Maraylya – Home Repairs
The client's home in Maraylya has recently been damaged by a falling tree, as a result he has requested labourers with various skillsets over the last couple of months to help repair the damage. We have had previous connections with this client prior to the job as we supplied carpenters for multiple months. The location once again isn't accessible by public transport, which has required us to organise transport for each worker. Onsite our workers have undertaken many tasks including painting, patchwork, general garden maintenance and assisting other tradespeople. The client has been extremely happy with our services as he looks to repair the damage caused to his home.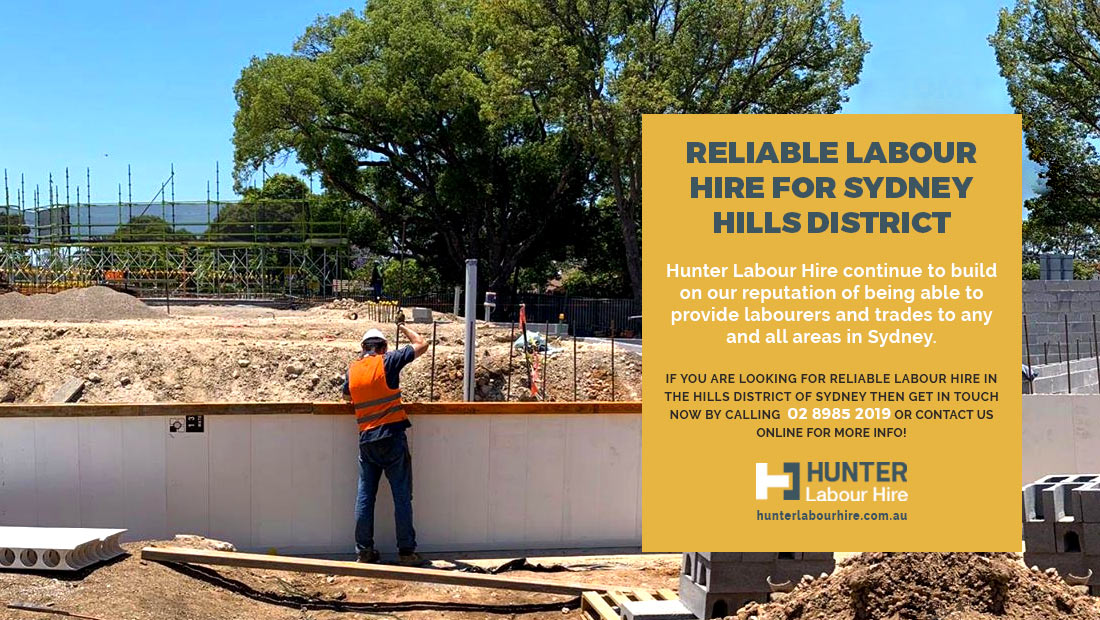 Reliable Labour Hire for Sydney Hills District
Hunter Labour Hire continue to build on our reputation of being able to provide labourers and trades to any and all areas in Sydney. If you have any upcoming projects that you will need trades or labour hire then please call our office on 02 8985 2019 or contact us online and speak to one of our account manager who will able to assist you with all your labour needs.