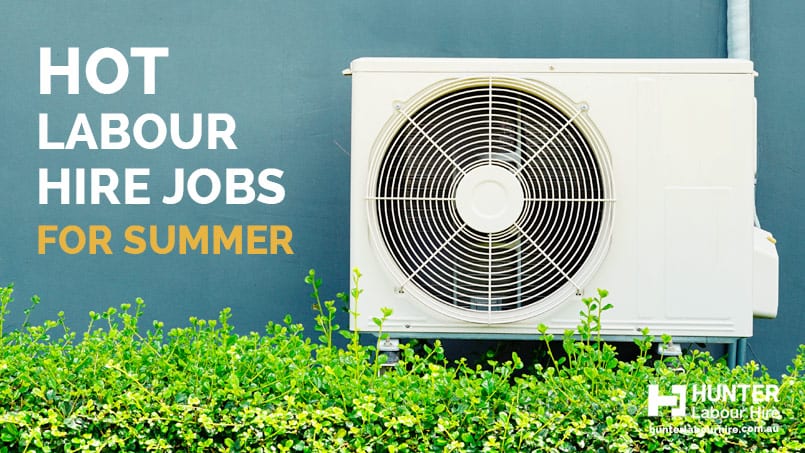 06 Nov

Hot Labour Hire Jobs for Summer
Summer Labour Hire Jobs
As we leave the winter months behind we see an increase in skilled overseas labour coming to Australia to escape the European winter which means the competition is fierce for jobs. If it's your first time coming over make sure you check out our 10 tips for construction workers in Sydney during summer so you get the most out of it. And, with that being said let's have a look forward to some of the labour hire summer jobs that we will have available over the next few weeks.
Skilled Labourer Positions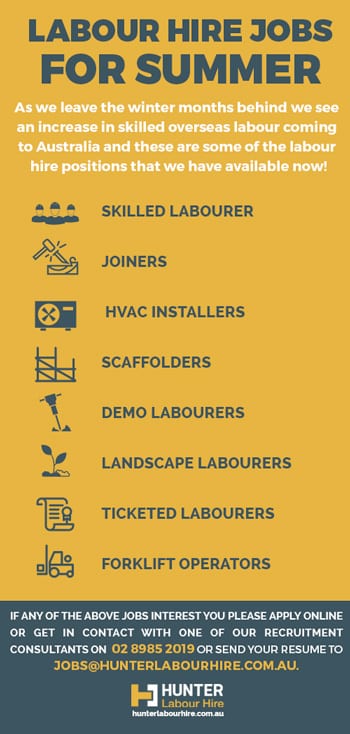 Hunter Labour Hire are always on the lookout for skilled labourers for construction projects throughout Sydney. You will need both skills and drive to succeed. What we look for in a skilled labourers is extensive power tool experience you must be able to use all tools on site from jackhammers, grinders, demo-saws and hammer drills. Also experience assisting multiple trades is a must as you will be required to give a hand wherever it's needed on site. Reliability and common sense are essential.
Joiners Jobs Available
We are now looking for hardwood joiners to join a progressive company in Western Sydney and you would be required to construct kitchens, windows and wooden chandeliers. This work would be starting as soon as possible and would be ongoing for the right candidate. Hunter Labour Hire also have an opening for cabinet makers and joiners on projects working on high end kitchens and wine cellars lots of sites to choose from all over Sydney.
HVAC Installers Needed
We have recently been awarded a large commercial fit out project and will be requiring multiple trades for it. The client we are working with are on the hunt for HVAC installers to work on this project must have experience with the installation of HVAC systems in an office fit out environment. We will also be requiring carpenters and joiners to work on this project. You will be required to complete all types of fit out work from paneling, joinery and all internal framing.
Scaffolders
We are always looking for reliable scaffolders for projects around Sydney and NSW – a basic scaffolding ticket is a must, confined space and working at heights tickets are also desirable. You must have you own toolbelt and at least 2-years' experience. Basic scaffolding ticket or the overseas equivalent would be beneficial.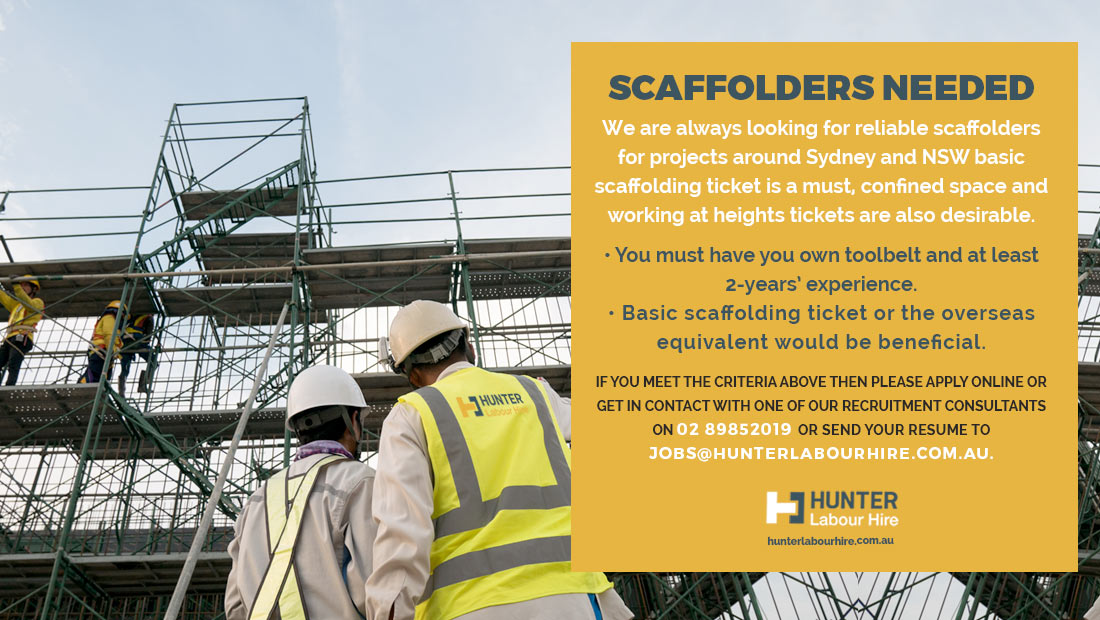 Labour Hire Jobs for the Summer
Other current hot labour hire job vacancies include demo labourers, landscape labourers, ticketed labourers and forklift operators. If any of the above jobs interest you please apply online or get in contact with one of our recruitment consultants on 02 8985 2019 or send your resume to jobs@hunterlabourhire.com.au.