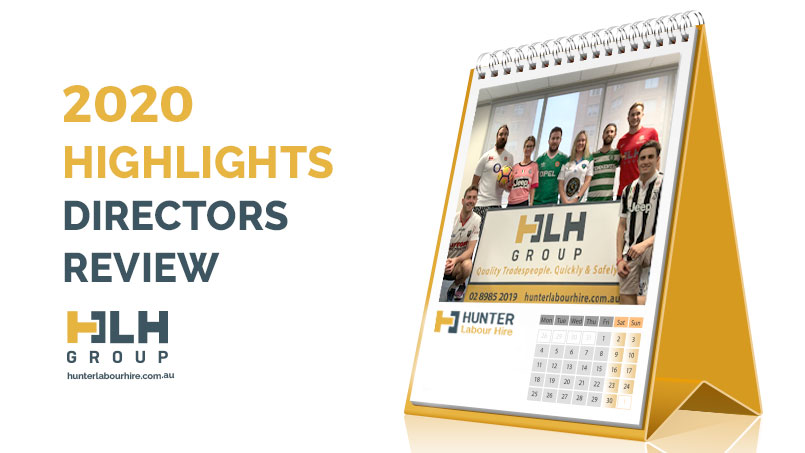 15 Dec

2020 Highlights: Directors Review
2020 – What Crazy Year!
Well, 2020 – what a crazy year it has been for everyone that no one could have predicted it but as it draws to a close, we want to take a look at some of HLH Group's highlights of the year.
Branching Out Plans Paused
HLH Group started off the year with plans to expand geographically and to increase our revenue from permanent placements, particularly for white-collar recruitment roles. However, when COVID kicked in most companies put a stop on permanent recruitment so this hasn't ended up being an area that the company has grown in this year. We had the labour hire licence application arranged in June and the company HLH Victoria Pty Ltd registered all ready to kick off in July but unfortunately with the lockdown in Victoria these plans had to be put on hold. We may revisit this interstate branch in 2021 depending on how the state is looking and what the labour demands for the construction industry are like.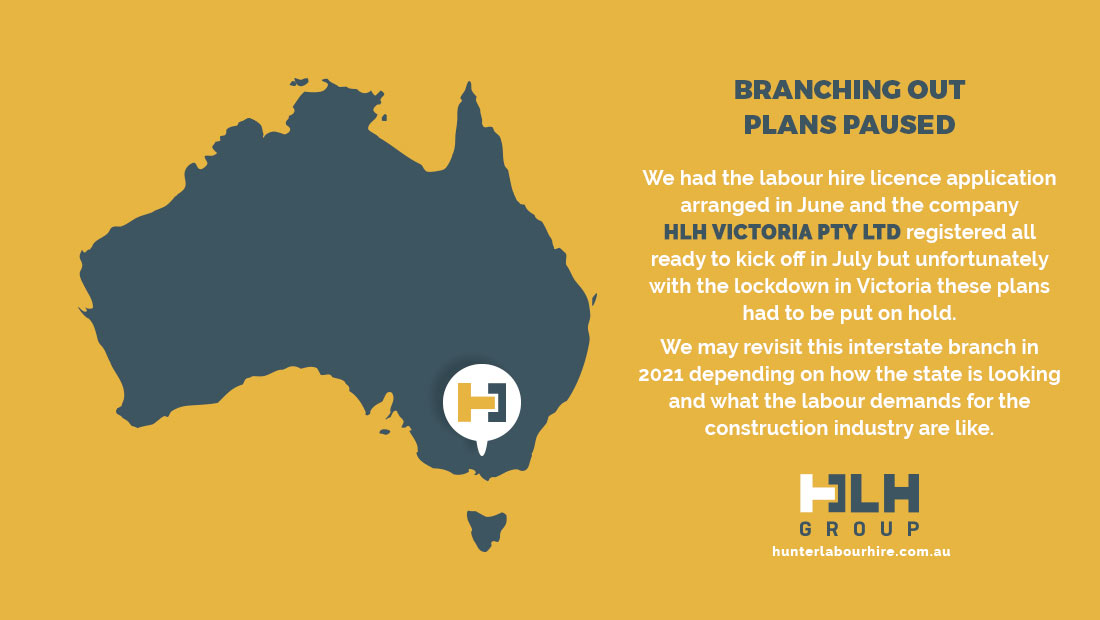 2020 Year in Review
We've already summarised the first part of 2020 in our EOFY Director's review blog published in June so we'll pick up where we left off.
July: What better time than July and the new financial year to add our new Financial Controller, Jacinda, to the HLH Group finance team. Jacinda has proved to be a great asset to the business helping ensure that as the Group is growing we continue to meet all our compliance requirements with the ATO, State Revenue, Long Service Corporation, iCare, and Service NSW to name but a few.
August: brought with it a new Recruitment Consultant, Damien, to help with the increase in demand from clients. While a large proportion of our workers have traditionally been backpackers due to the borders being closed this has made resourcing quality candidates even more challenging than usual. But Damien managed to get some great workers and clients on board in record time.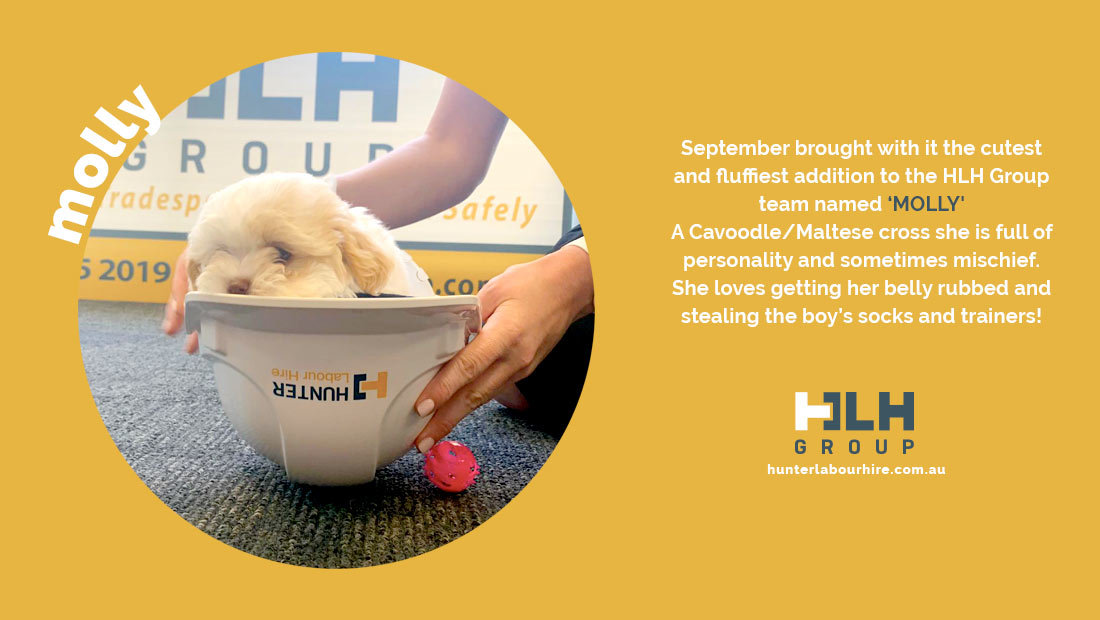 September: brought with it the cutest and fluffiest addition to the HLH Group team named 'Molly'. A Cavoodle/Maltese cross she is full of personality and sometimes mischief. She loves getting her belly rubbed and stealing the boy's socks and trainers! In September Nigel celebrated a major milestone of reaching 5 years with Hunter Labour Hire. Nigel will be leaving us at the end of the year and we wish him the absolute best. We also competed with Stronghold Hire in the inaugural HLH vs SH Cup, and only narrowly losing in lawn bowls in the final!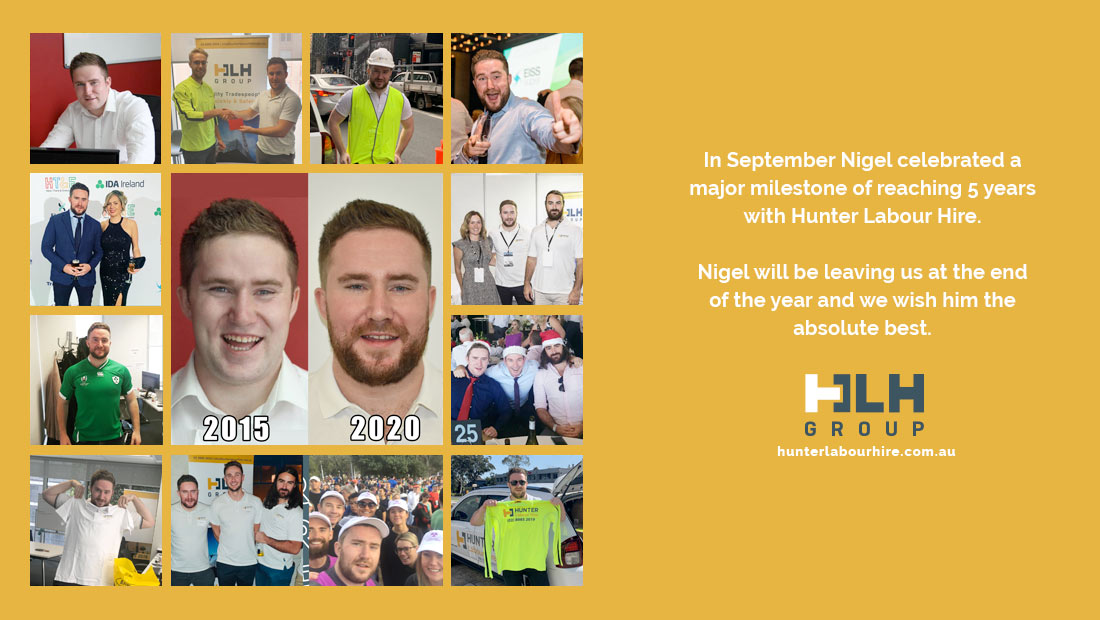 October: With a lot of construction projects getting further and further away from the CBD we invested in some new vehicles for our workers. From Bundanoon to Picton to Palm Beach in October there was no site too far for the HLH team to travel to. With our numbers of workers increasing we welcomed Emma onboard to help the Finance team with timesheet and payroll administration.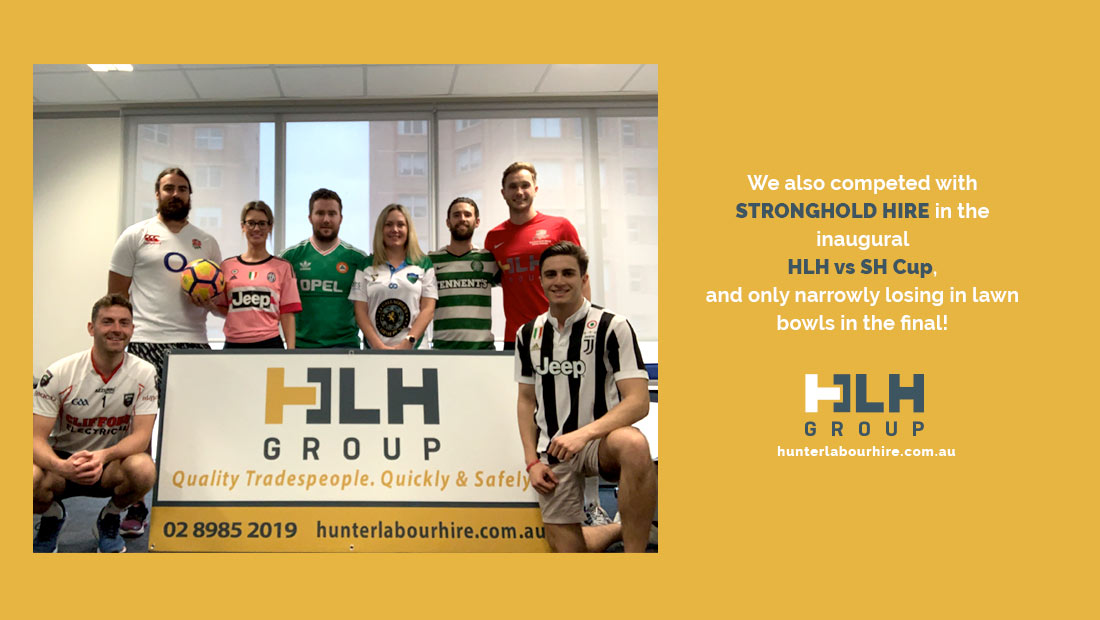 November: As COVID restrictions began to ease we managed to have a long-awaited team night out in November for Melbourne Cup at Ravesis in Bondi. Laird our token funnyman was promoted to a well-deserved Senior Recruitment Manager role.
December: As usual, December has been our busiest month of the year with companies all pushing to get projects completed before the Xmas break. Our landscaping division has been particularly busy with seasonal increases in demand for landscape labourers. In December we hit our highest ever total since COVID-19 for candidates placed on client worksites.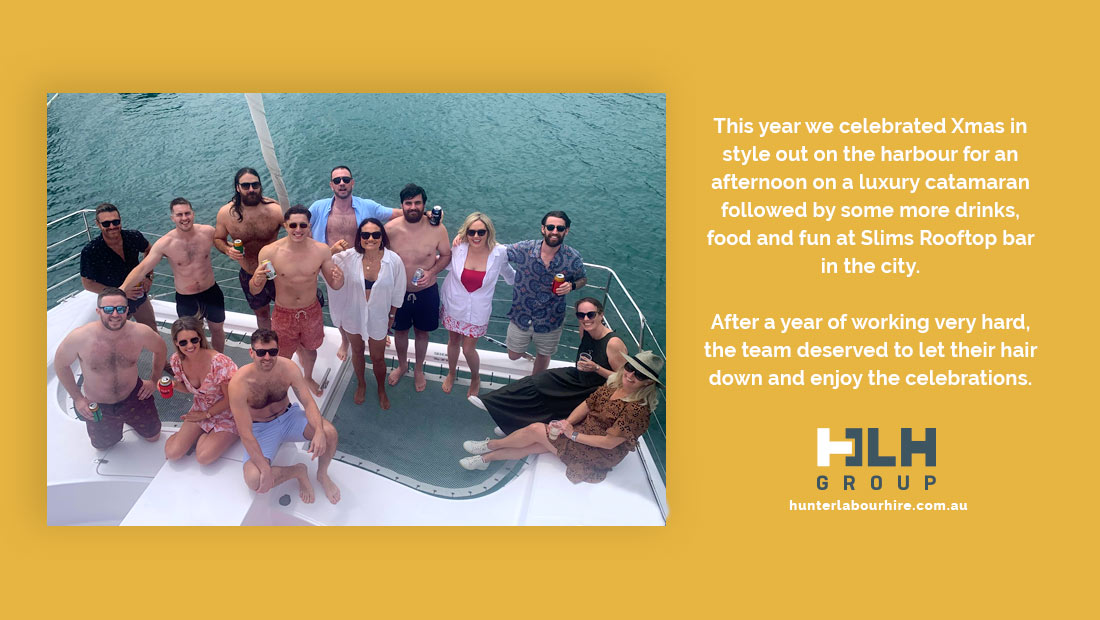 December also brings with it lots of Xmas catch-ups, beer drops and our annual office Xmas party. This year we've celebrated in style out on the harbour for an afternoon on a luxury catamaran followed by some more drinks, food and fun at Slims Rooftop bar in the city. After a year of working very hard, the team deserved to let their hair down and enjoy the celebrations.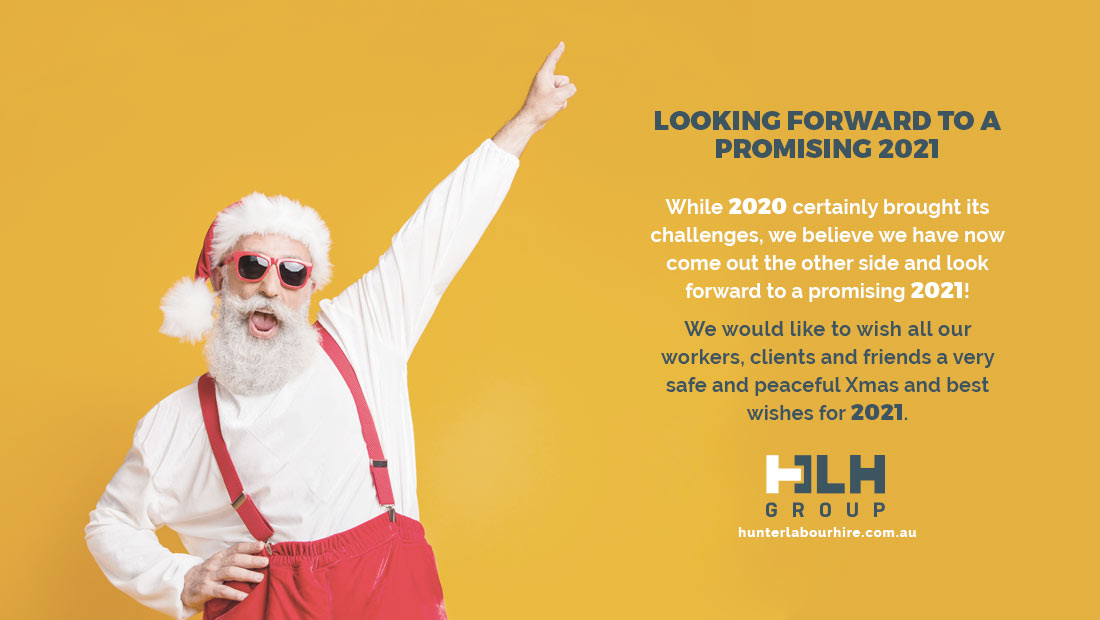 Looking Forward to a Promising 2021
While 2020 certainly brought its challenges, we believe we have now come out the other side and look forward to a promising 2021! We would like to wish all our workers, clients and friends a very safe and peaceful Xmas and best wishes for 2021.