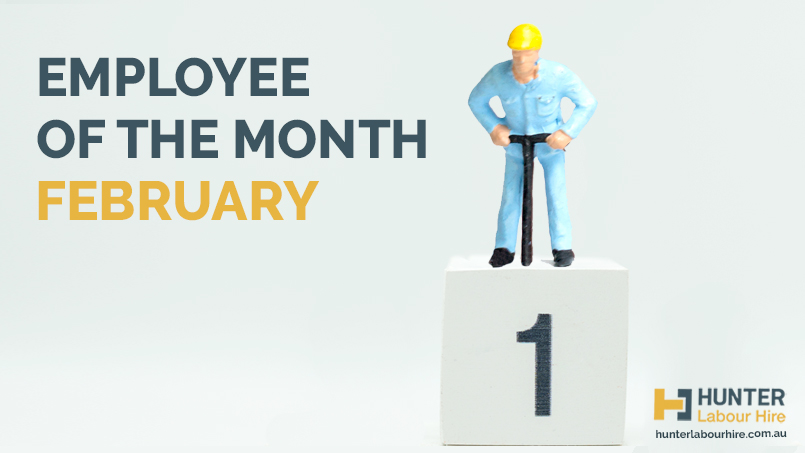 05 Mar

Employee of the Month February 2020
Numerous Standout Labour Hire Performers
February was a busy month and we have had a few standout performers, however, one worker stood head and shoulders above the rest. Lee Hollingsworth has shown to be an adaptable and hard-working labour hire employee that has never missed a day has done everything from painting to handyman work and always had great reviews from the site foreman. Lee has worked for us solidly over the last 4 months and we have had nothing but positive reviews, timesheets delivered on time and outstanding reliability. All in, it's been a pleasure to have Lee on board!
Lee Hollingsworth getting his EOTM prize!
A Few Words from Lee
So, what does our Employee of the Month for February 2020 have to say about working with us here at HLH?
"Working with Hunter Labour Hire is great because all the staff are friendly and professional. They will provide you with consistent hours and they will assist you in any way they can. They are at the top of there game when it comes to health and safety. I would 100 per cent recommend Hunter Labour Hire to anyone looking or who needs workers".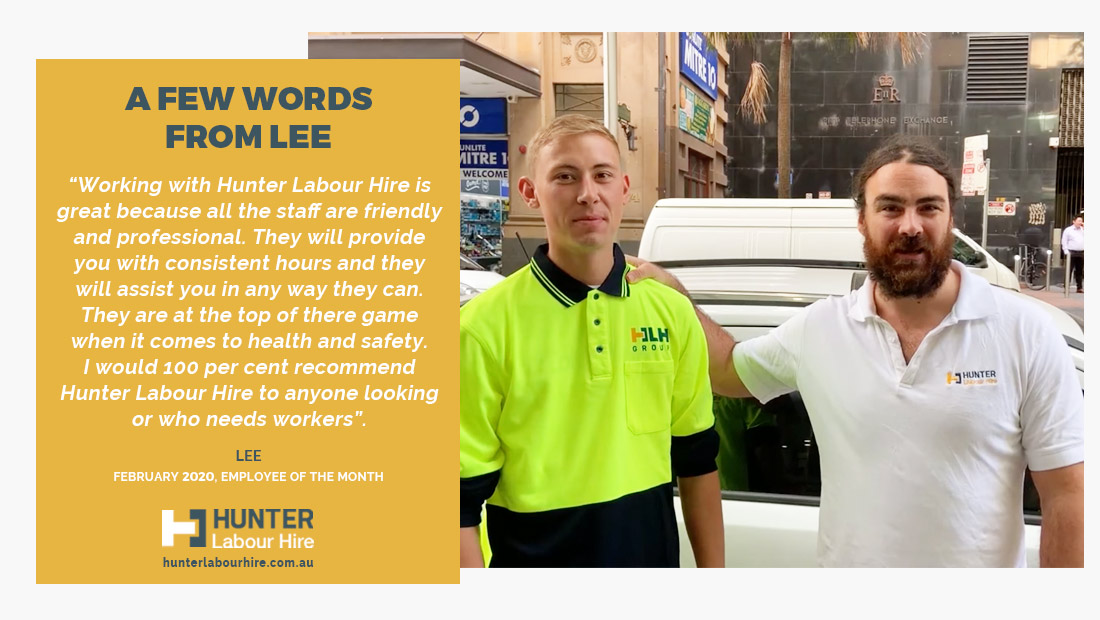 Client Statement about Lee
We had our own opinion on Lee but it's always good to get feedback from the client and this is what they had to say about Lee.
"Lee has been working for us for a couple of weeks not only is he a reliable hard working individual no job is too much of a hassle and his positive attitude is a breath of fresh air for us. We find Lee to be committed and proactive and our client is extremely happy with how he has been over the last few weeks he fully deserves the employee of the month."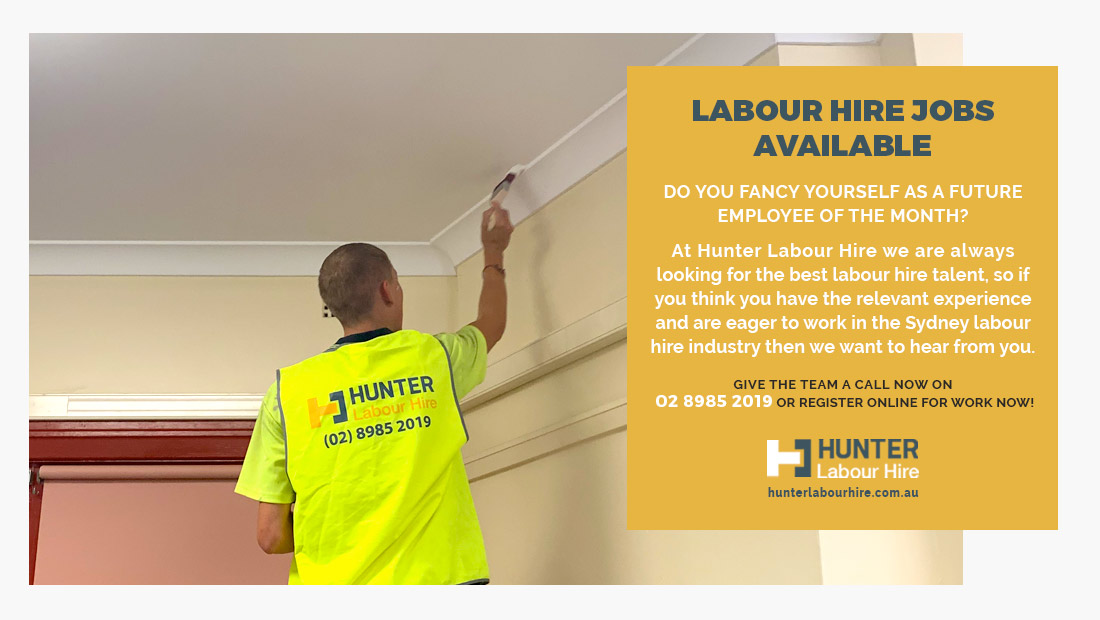 Labour Hire Jobs Available
Do you fancy yourself as a future Employee of the Month? At Hunter Labour Hire we are always looking for the best labour hire talent, so if you think you have the relevant experience and are eager to work in the Sydney labour hire industry then we want to hear from you. Give the team a call now on 02 8985 2019 or register online for work now!