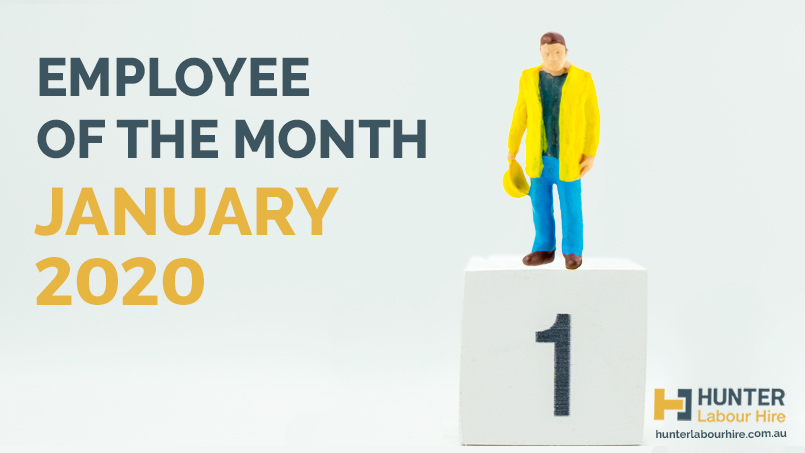 06 Feb

Employee of the Month – January 2020
A Long Serving Employee Of The Month – Mark Pye
Mark is one of Hunter Labour Hire's longest-serving employees. He originally started with us in February 2017 working on various projects for 3 different plumbing clients of ours. However, Mark then secured a long-term contract directly with another plumbing company for 10 months. During 2018 Hunter Labour Hire secured a long term fit-out project which required experienced plumbers for the duration. Naturally, once we knew this project was going ahead, we contacted our best tried and tested plumbers who had worked for us in the past and managed to agree on a return with Mark. He's since been an essential part of a growing team on the site since it started September 2018.
Promotion To Leading Hand Plumber
Having proven his ability, reliability, professionalism and problem-solving abilities since the start of the project Mark has recently been promoted from a plumber to leading hand plumber. He now has several additional duties and is also responsible for managing a team of plumbers and plumbing trade assistants on the project. He reports directly into the plumbing/mechanical supervisor on site who is extremely happy with his performance.
Mark is a deserved winner of January's Employee of the Month and we look forward to working with him for the remainder of this year.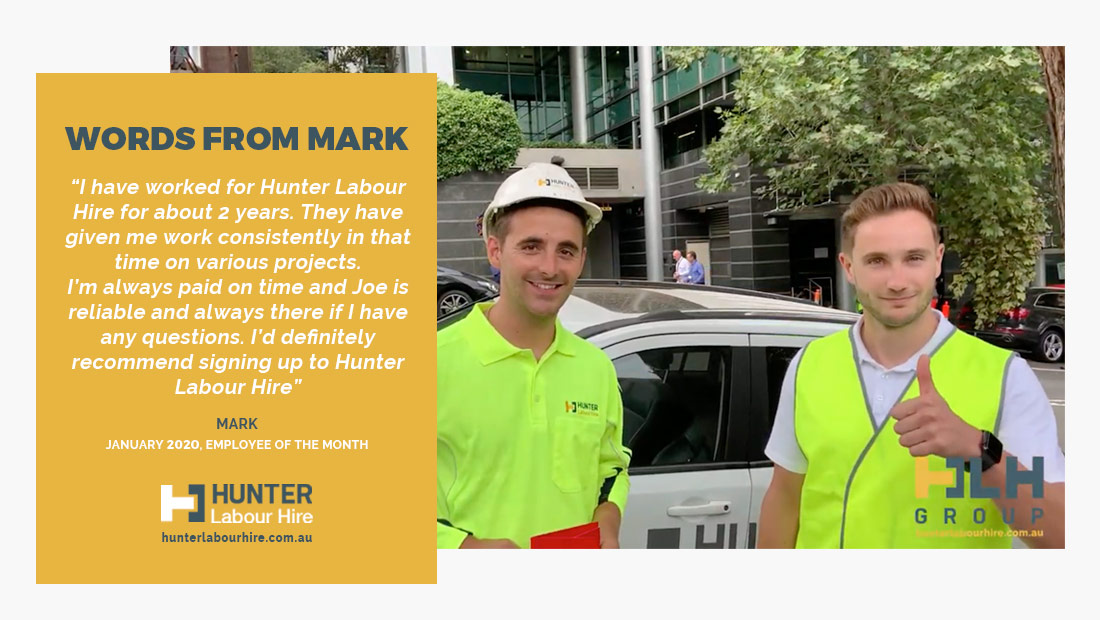 Words from Mark
"I have worked for Hunter Labour Hire for about 2 years. They have given me work consistently in that time on various projects. I'm always paid on time and Joe is reliable and always there if I have any questions. I'd definitely recommend signing up to Hunter Labour Hire".
Client Statement About Mark
It's all well and good us thinking that Mark is the bees knees but we only award the EOTM to a candidate when we receive positive feedback from the client, like what happened here!
"Mark has been an integral part of our team from the beginning of the project. He is professional, reliable, and proved himself as not only a skilled tradesman but as a leader. I especially appreciate Mark's ability to spot issues before they become a problem and present a solution. I look forward to continuing to work with him in our effort to make this a project a success".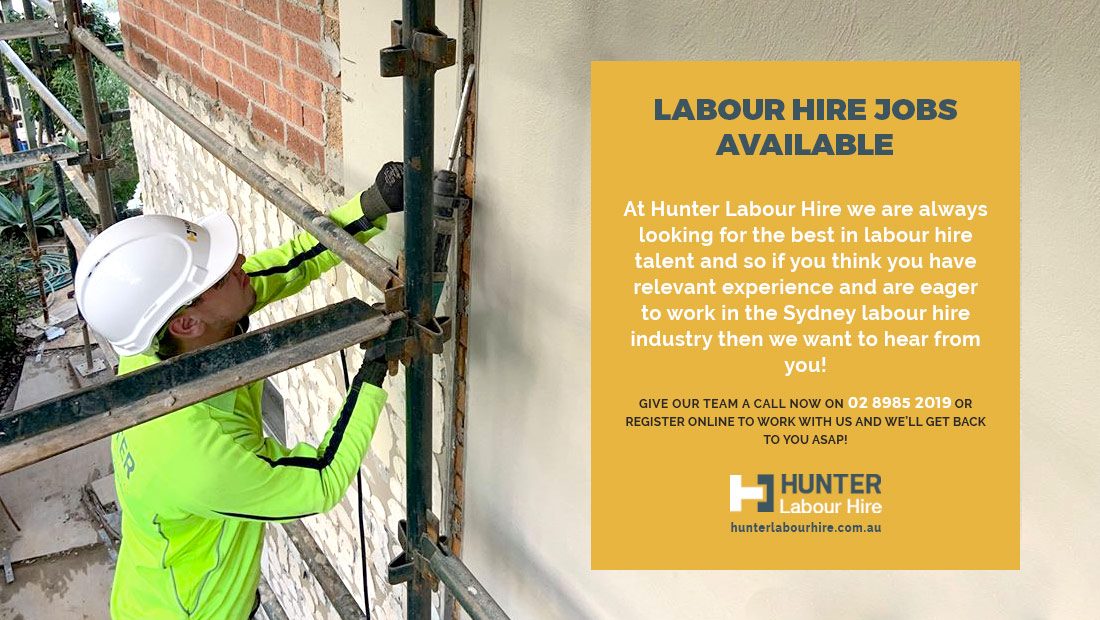 Labour Hire Jobs Available
At Hunter Labour Hire we are always looking for the best in labour hire talent and so if you think you have relevant experience and are eager to work in the Sydney labour hire industry then we want to hear from you! Give our team a call now on +61 2 8985 2019 or register online to work with us and we'll get back to you asap!