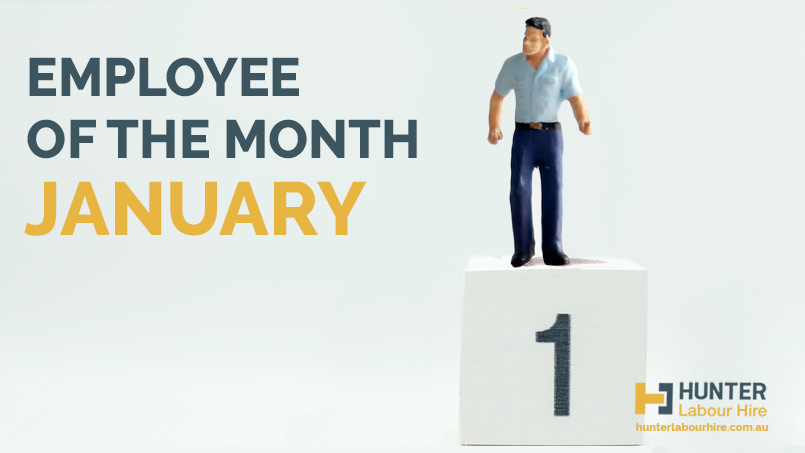 02 Feb

Employee of the Month January
A Busy January and Top Recruit
Hunter Labour Hire certainly started 2019 where we left off in 2018 with the busiest January in HLH history. It's been extremely busy right through the Christmas period and into the New Year which has enabled us to keep a lot of clients happy and a lot of workers busy over the summer holidays. A good percentage of our workers have been fully committed and worked right through without any complaints, but a special mention must go to our January Employee of the month Mark Marini.
From Labourer to Recruitment Consultant
In a Hunter Labour Hire first Mark has recently made the transition from working on site as a skilled labourer to a new role in the office as a Recruitment Consultant. Mark moved over from Ireland in January 2018 and has been working with us on various construction projects in Sydney since then. On site Mark has always received excellent feedback, being described as an extremely hard-working labourer who is intelligent and a forward thinker when on the job.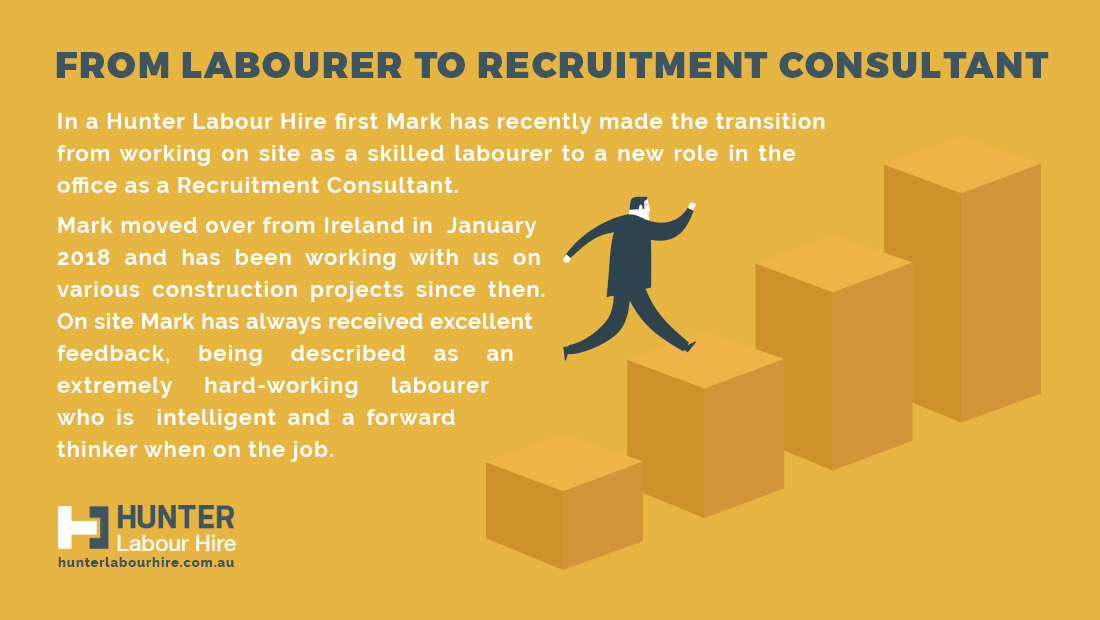 New Labour Hire Divisions, New Opportunities
In late 2018 HLH launched several new divisions HLH Electrical, HLH Manufacturing and HLH Landscaping. Since the launch of the new divisions business has been booming and each of the divisions have been performing well. As a result of this growth on site an opportunity for expansion in house came up.
Construction Knowledge & Personal Skills
Based on past success and as a preference HLH like all our recruiters to have a good mix of construction knowledge as well as the other personal skills a recruiter need. Mark was highlighted by Nigel (his account manager) as an ideal candidate for the role as he has this mix of knowledge we were looking for. Mark was invited in to meet the team and have his interview which he passed with flying colours. He's since become an instrumental member of the office team focusing mainly on business development and recruitment for the HLH Landscaping and HLH Manufacturing divisions. During the month of January Mark has already onboarded 3 new companies and recruited some fantastic candidates who have now started and received glowing reviews on site. Keep up the good work Mark!
Statement from HLH Company Director Sorcha Hunter
"I would like to take this opportunity to congratulate Mark for his well-deserved Employee of the Month award. We continuously received positive feedback about Mark for his work on site so I was confident that his hard work ethic would continue to prosper when he moved into the recruiter role. He has managed to hit the ground running and is an excellent team player always willing to go above and beyond without having to be asked twice. He's a great addition to the HLH family".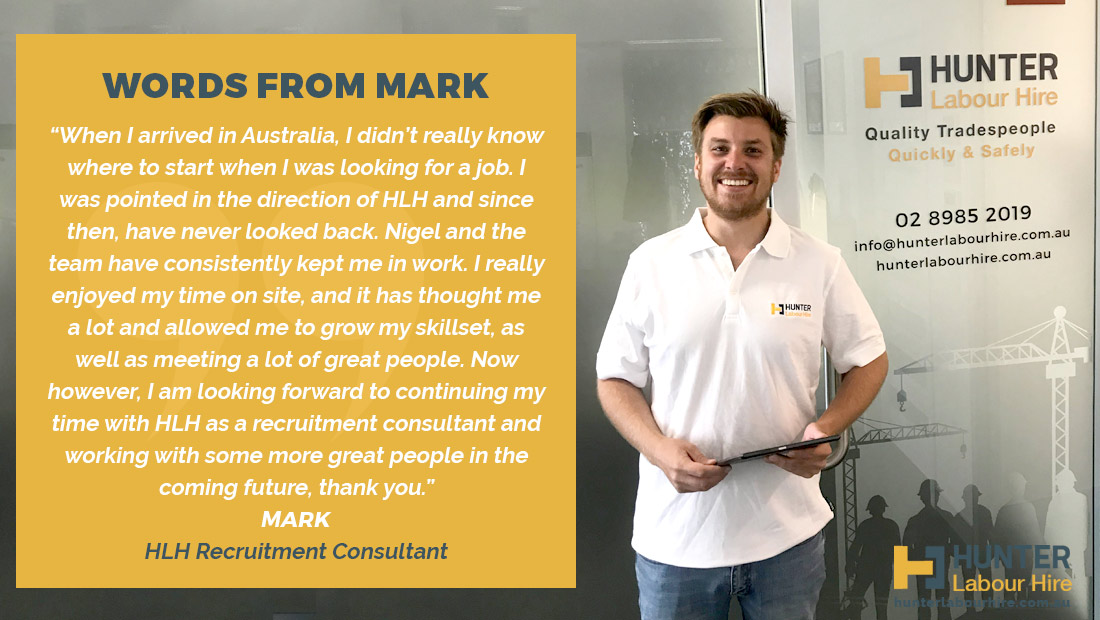 Words from Mark
"When I arrived in Australia, I didn't really know where to start when I was looking for a job. I was pointed in the direction of HLH and since then, have never looked back. Nigel and the team have consistently kept me in work. I really enjoyed my time on site, and it has thought me a lot and allowed me to grow my skillset, as well as meeting a lot of great people. Now however, I am looking forward to continuing my time with HLH as a recruitment consultant and working with some more great people in the coming future, thank you".
Labour Hire Jobs Available
At Hunter Labour Hire we are always looking for the best in labour hire talent and so if you think you have relevant experience and are eager to work in the Sydney labour hire industry then we want to hear from you! Give our team a call now on +61 2 8985 2019 or register online to work with us and we'll get back to you asap!