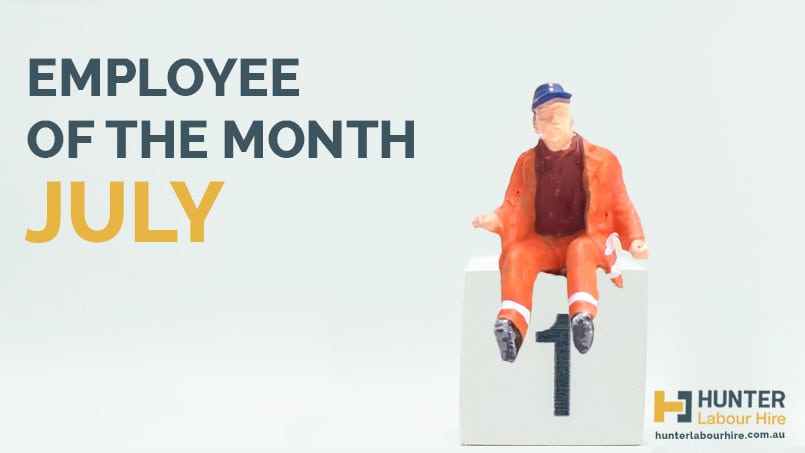 07 Aug

Employee of the Month – July
HLH Employee of the Month
Where do the months go. It seems only yesterday that we were giving out the June employee of the month award and now we are in August! Hunter Labour Hire have had a very busy month, so it was a hard choose for July's employee of the month. However, one candidate has been excellent since he started with us back in April and has been with the same client ever since. This month's employee of the month Is Eoghan Byrne.
What Made Eoghan Stand Out To Us?
Hunter Labour Hire's employee of the month Eoghan is an electrician from Ireland and has impressed us with how quickly he has picked it up over here. From the very start Eoghan has shown himself to be reliable, hardworking and a logical thinker. Eoghan was placed all the way back in March and has been with the same client ever since. Eoghan has proven himself to be an accomplished electrician and this has been evidenced through his work and positive feedback we always received from the client.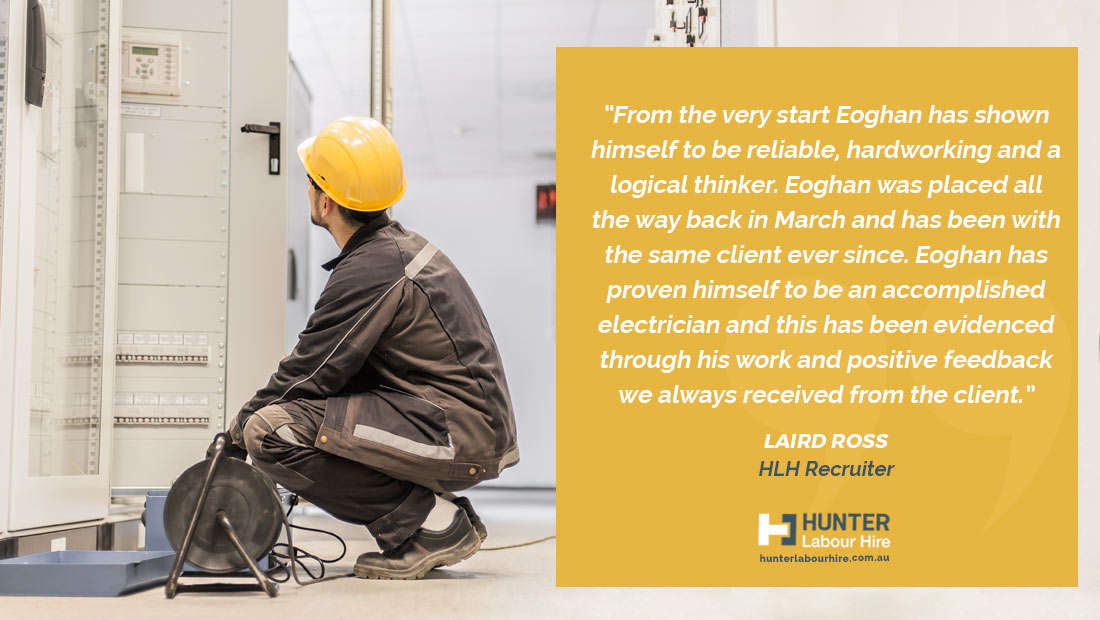 What Eoghan had to Say
"I've really enjoyed working for Hunter. There has been plenty of work and I have been busy every day with a variety of different jobs. Hunter labour hire is a great employer, I haven't had any problems with work and I know if I had any questions or concerns a member of the Hunter Labour Hire team is just a phone call away. Thanks for keeping me in work since I arrived in Sydney!"
Not Just Labourers
Hunter Labour Hire can provide trades and labour to your projects, our in-depth recruitment process ensures we place candidates just like Eoghan onto your projects. Should you wish to hire an tradesman or labourer then please get in touch with one of our consultants by calling 02 8985 2019 or online here.