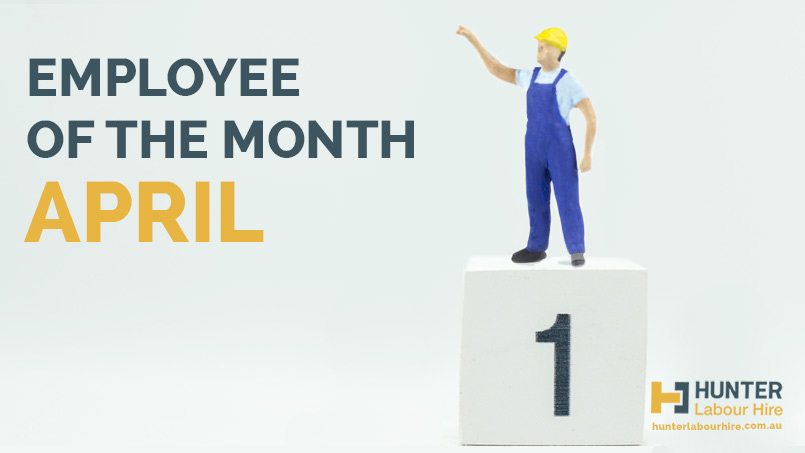 09 May

Employee of the Month – April
WHV to Employee of the Month
It's that time again and after the success of Luca Christ last month it's time to give congratulations to Milan Karabincik who has won the HLH Employee of the Month award for April. When Milan arrived to Australia on a Working Holiday Visa (WHV) in January he joined the HLH team almost immediately and since then has demonstrated a great work ethic and positive attitude in every role he has undertaken.
Variety of Labouring Jobs
Milan has taken on a variety of labouring jobs in his time with Hunter showing great versatility, a keen eye for detail and the ability to learn new skills quickly and safely. This has led to Milan becoming a frequently requested labourer from various clients who have been keen to get him on their projects when available.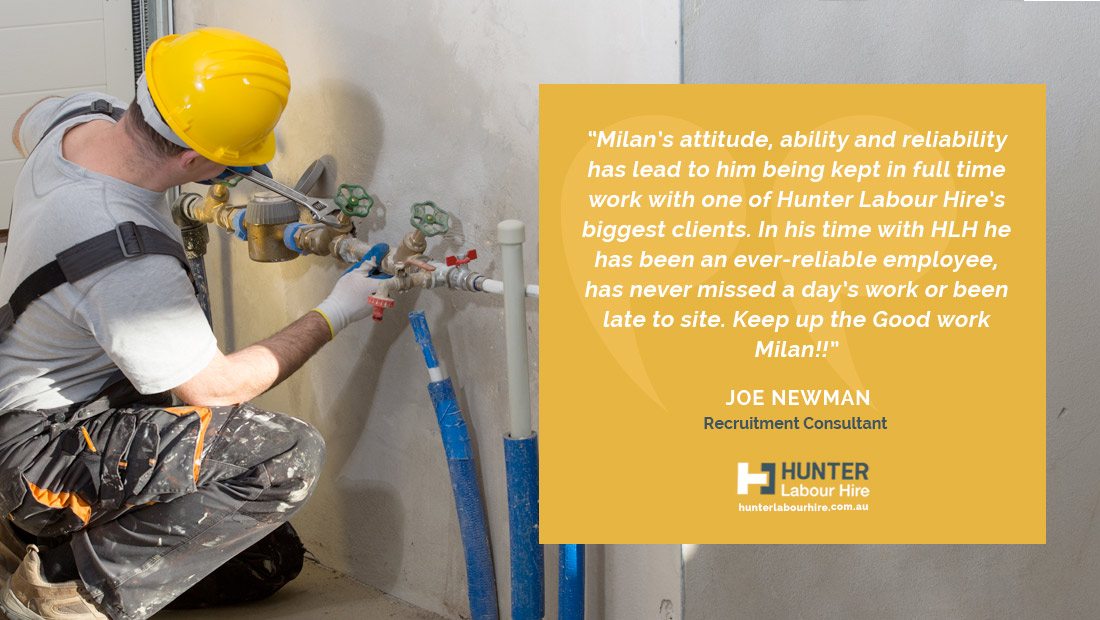 Milan's attitude, ability and reliability has lead to him being kept in full time work with one of Hunter Labour Hire's biggest clients. In his time with HLH he has been an ever-reliable employee, has never missed a day's work or been late to site. Keep up the Good work Milan!!
"Could Not Get Better Company"
It looks like the feeling is mutual as Milan has left us a great review on Google about working with HLH.
"Highly recommended company to work in Construction in Sydney!! Hunter Labour Hire has found me a job within 1 day!! If you are an experienced person, not lazy and with a "can do" attitude then you will have "no problem" to get day off :) I wanna mention two gentlemen LAIRD and especially JOE NEWMAN – who are the best guys – always ready to help with everything I needed with more than professional attitude. Much appreciated!! Could not get better company to work for :)"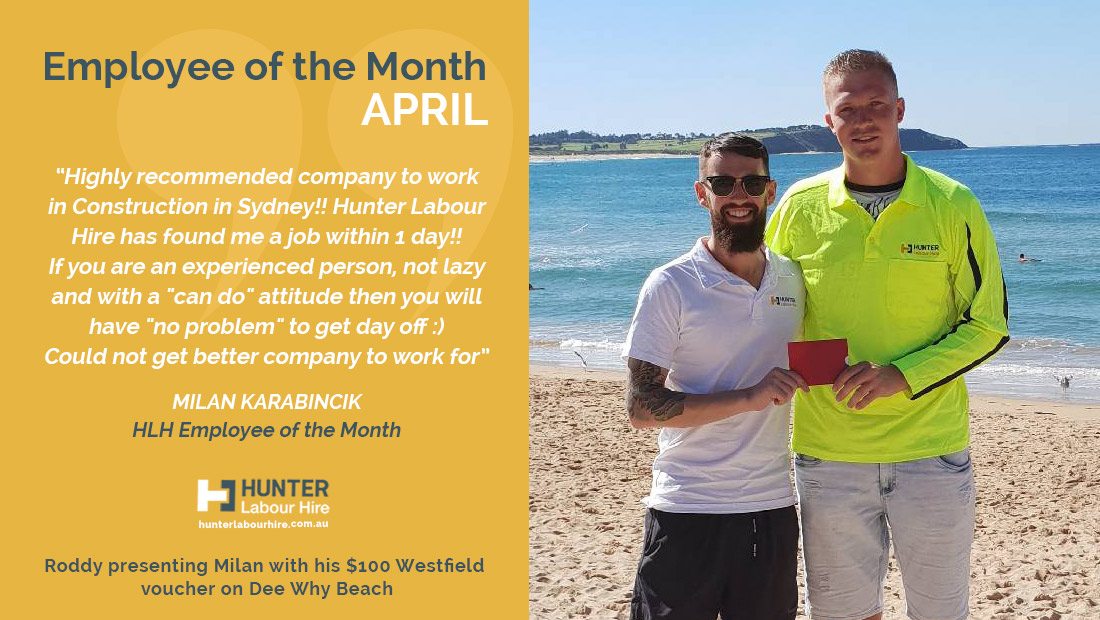 Want Work That Rewards You?
If you think you or any of your colleagues should be nominated for Employee of the Month then please contact your consultant today and let them know the winner will receive a $100 Westfield voucher in return. Alternatively if you would like to work for a company that rewards hard work and reliability please email your resume to jobs@hunterlabourhire.com.au or fill in the online form today.