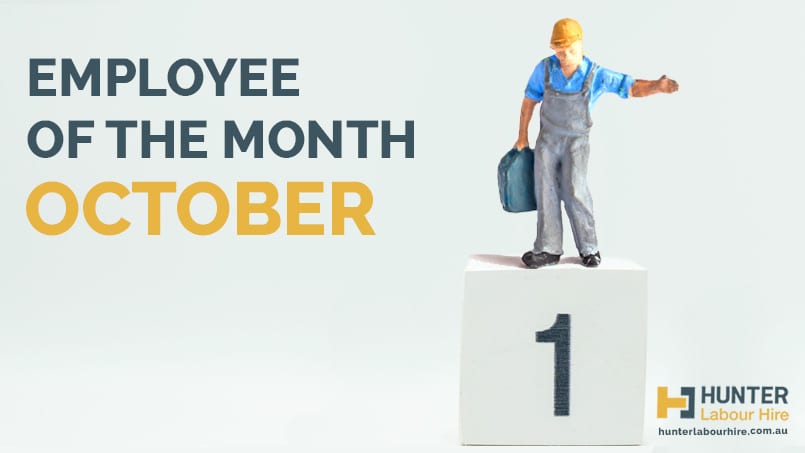 21 Nov

Employee of the Month – October
HLH Employee of the Month – October
We have continued to keep the quality of our candidates high throughout the month of October. We have supplied workers to the construction, manufacturing and landscaping industry among others. Throughout the month our consultants have been busy interviewing and screening candidates to ensure we keep to the Hunter Labour Hire promise of Quality Labour Hire. The winner of this months Employee of the Month highlights the quality in our labour hire offering so congrats to Employee of the Month for October – Henry Chamberlin!
Why Henry?
Henry is a long-term employee of Hunter Labour Hire. He has worked in the manufacturing industry for a client in both Prestons and Minto. In this time his ability and trustworthiness were quickly recognized and he received promotion into a team leader role along with a deserved pay rise to boot.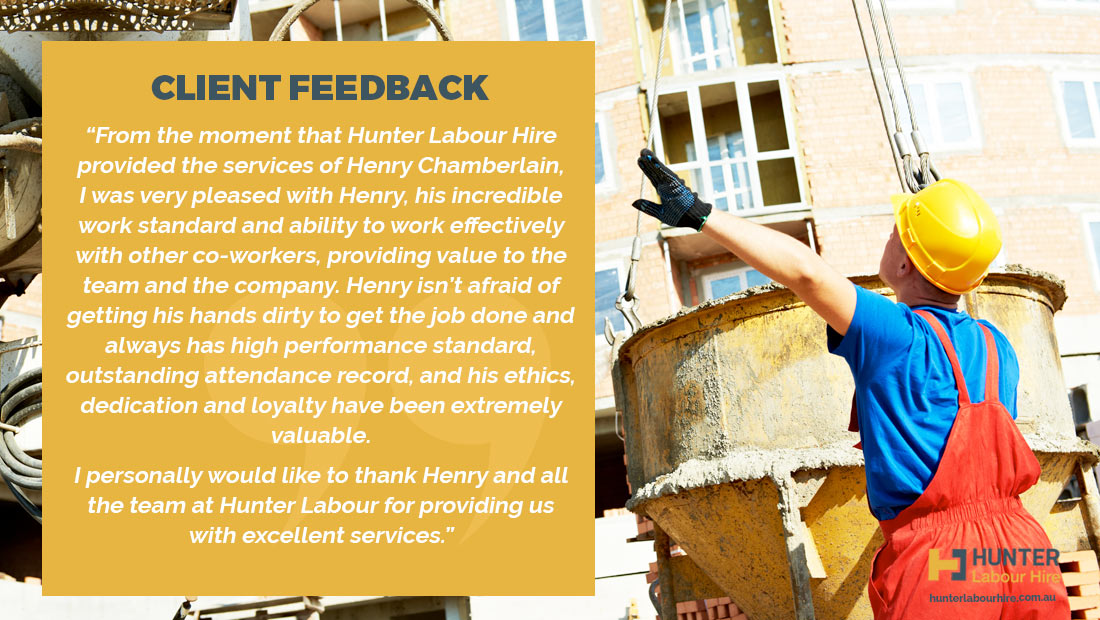 Client Feedback
Our client had no problem in providing a glowing report on Henry's services.
"From the moment that Hunter Labour Hire provided the services of Henry Chamberlain, I was very pleased with Henry, his incredible work standard and ability to work effectively with other co-workers, providing value to the team and the company. Henry isn't afraid of getting his hands dirty to get the job done and always has high performance standard, outstanding attendance record, and his ethics, dedication and loyalty have been extremely valuable. I personally would like to thank Henry and all the team at Hunter Labour for providing us with excellent services."
What Henry Says About Working With HLH
'I've worked with Hunter Labour Hire since arriving in Sydney and I've enjoyed every moment of work they've given me the chance to experience. Nigel has been a pleasure to deal with and has always been very decent and professional. Thank you for all the work and for appreciating my hard work.'
Are You The Next Henry?
Hunter Labour Hire are always on the lookout for our next employee of the month so if you think you've got what it takes please give us a call as we have multiple labour hire roles available and if you're anything like Henry you will always be kept busy in work. Call today on 02 89852019, apply online or send your resume to jobs@hunterlabourhire.com.au and a consultant will get back to you asap!