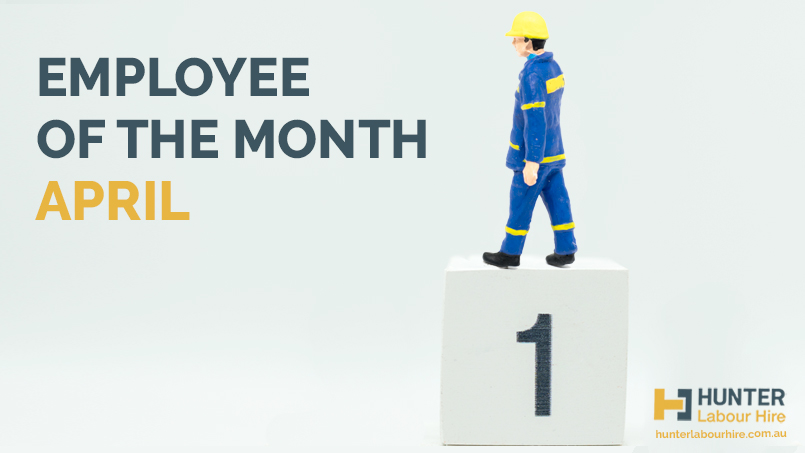 06 May

Employee of the Month April 2020
April's Employee of the Month
The time has come for Hunter Labour Hire to name our Employee of the Month for April 2020. After many Zoom calls between the consultants, we have settled on Michael Mulcahy. Michael applied to work with us back in November 2019. When Michael applied with 9 years of previous construction experience, we knew he was going to be a good addition to the team.
Full-time Yard Man
Michael was placed back in November with a prestigious Sydney scaffold company and has been there ever since. Michael works with the client full time and has received some of the best feedback we have ever recorded. Michael is in charge of organising the yard, operating the forklift and stacking the scaffold gear. He has been described as an asset to the company who is a diligent self-starter and has shown an immense aptitude for all tasks at hand. Congratulations to Michael and we hope he continues to be part of the Hunter Labour Hire team for the foreseeable future.
Client Statement
"Michael has been with us for some time now and has become a valuable member of the team. Over 7 months, he has only been absent once through sickness, his punctuality is excellent and has no problem starting early or finishing late when required. His attitude to safety is very high, we have provided him with extra training to suit the job including obtaining a forklift license with which he has become very proficient. He can work unsupervised, is very trustworthy and honest. He possesses the skills and work ethic of the perfect employee; we intend to keep Michael working with us for as long as he can."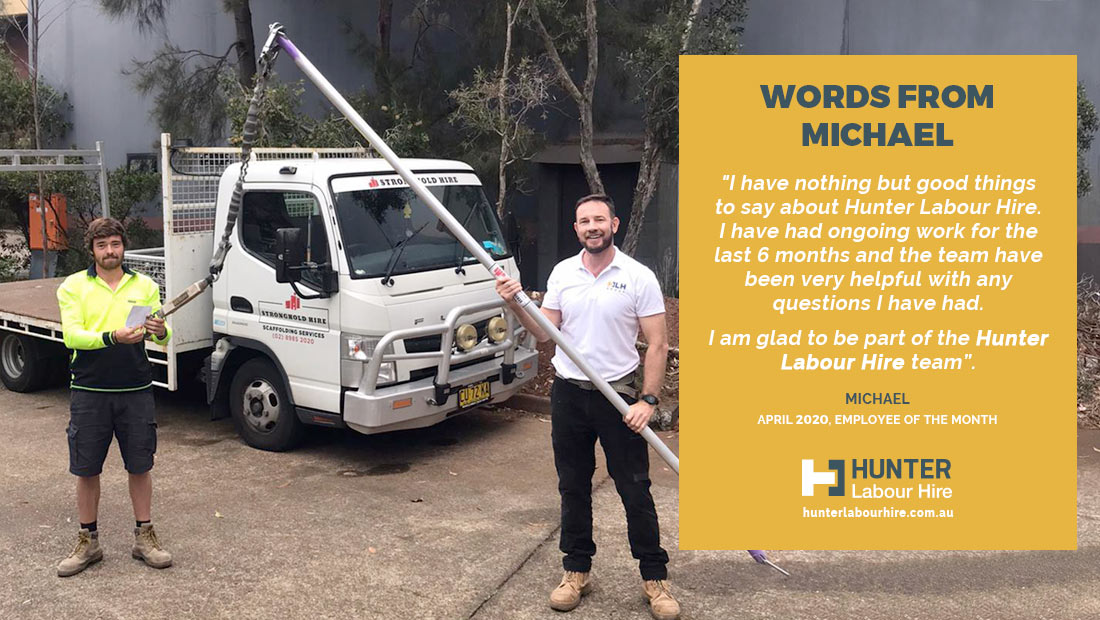 Words from Michael
"I have nothing but good things to say about hunter labour hire. I have had ongoing work for the last 6 months and the team have been very helpful with any questions I have had. I am glad to be part of the Hunter Labour Hire team".
Socially Distant Prize Giving
We're all aware of the effects of Coronavirus on the construction industry here in Sydney and so we had to make sure to be careful when awarding the prize to Michael this month. The video below shows the lengths (at least 1.5m!) we'll go to keep our staff safe.
Labour Hire jobs available
At Hunter Labour Hire we are always looking for the best labour hire talent so if you think you have relevant experience and are eager to work in the Sydney labour hire industry then we want to hear from you. Give our team a call on +61 2 8985 2019 or register online with us and we'll get back to you asap.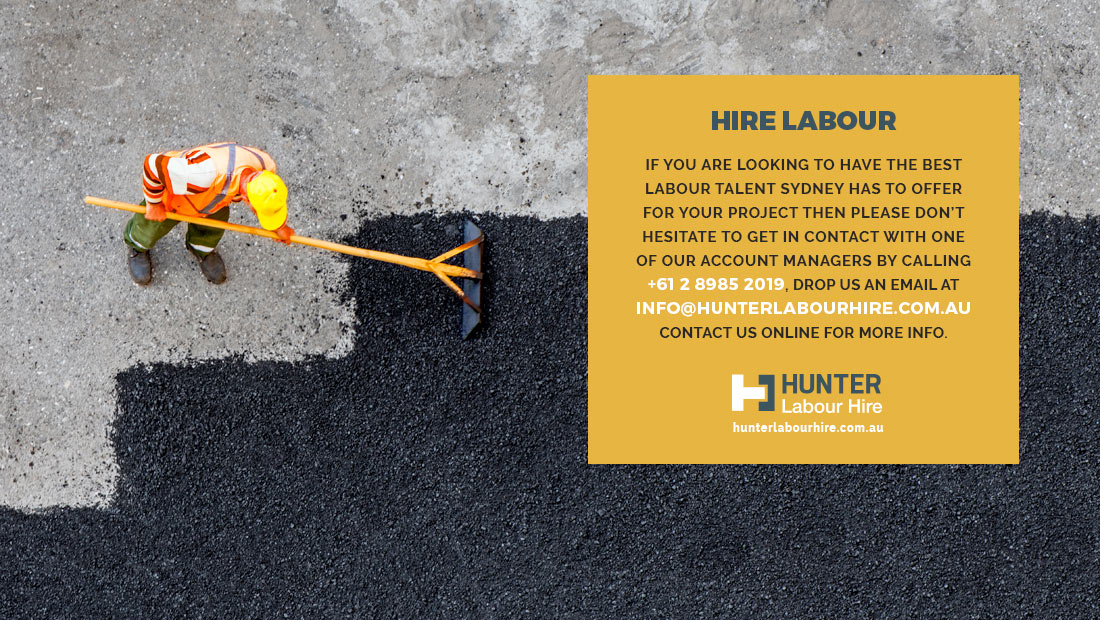 Hire Labour
Alternatively if you are looking to have the best labour talent Sydney has to offer for your project then please don't hesitate to get in contact with one of our account managers by calling +61 2 8985 2019, drop us an email at info@hunterlabourhire.com.au or contact us online for more info.