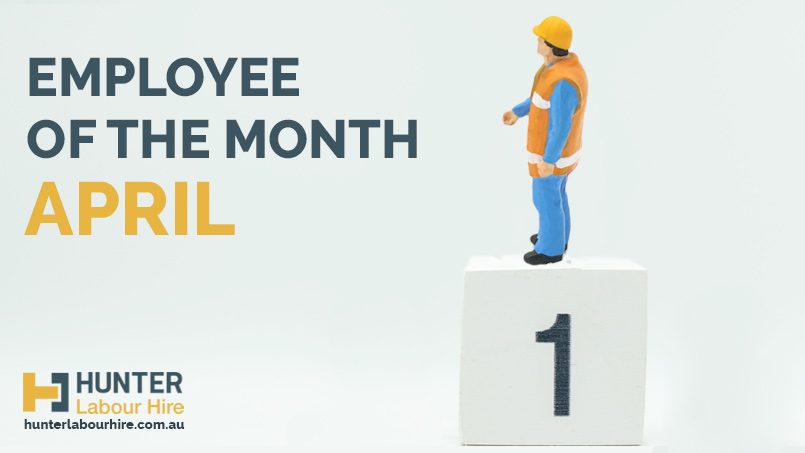 10 May

Employee of the Month April
A Busy April
The month of April proved to be an extremely busy month for everyone at HLH Group with plenty of clients pushing to get jobs over the line before Easter and plenty of new projects starting as soon as everyone returned after Anzac Day. As always, we have continued to receive great feedback from our clients for both the service and quality of the workers we supply. One worker who has continued to receive outstanding feedback from his long-term employer is Jorge Britos Guerra and that is why he has been awarded as April's Employee of the Month.
Full Time Work With One Client!
Jorge started working for HLH Group in October 2018 and on his first placement got through what should have been 2 days work in 1 day, with the client commenting on how impressed they were with Jorge's attention to detail, hard work and friendliness onsite with his colleagues and the home owner. His next placement was with one of the Northern Beach's biggest home builders who have been so happy with him they have kept him in full time work for the past 5 months. His attitude and work ethic have made him an invaluable member of their team and somebody they can rely on to turn up every day and get on with the tasks he has been instructed to complete each day.
Thoughts From Jorge's Client
After suffering a hand injury onsite in January, Jorge returned to work on light duties helping out in our office with various office admin tasks. He also assisted one of our scaffolding clients in their yard and this is what they had to say about him:
"Although Jorge was on light duties he was an excellent worker during his time here at Stronghold Scaffolding Hire. He worked as a yard hand here servicing equipment and helping stack and store the pallets. He was always on time for work, well presented and used his own initiative, limiting the amount of supervision required. We would definitely recommend Jorge to any other future employer."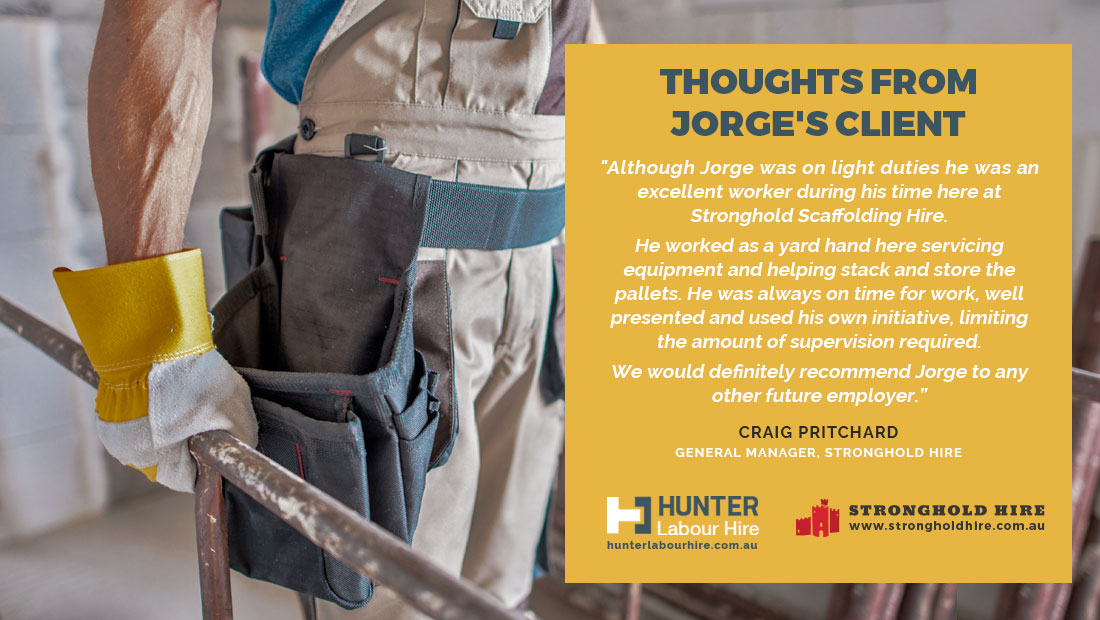 A Word From Jorge
This is what Jorge had to say about working with Hunter Labour Hire:
"During my 6 months of employment with HLH I have been working with the same company for 5 months. The best word to describe the two companies is "professionalism", you are always informed by constant communication with supervisors and agents, salaries on time, an organized work environment and safety. All these qualities are not in detriment of a good relationship, things like consideration for travel distance, work done the smart way with safety always in mind. Hard work and responsibility are always recognised, motivating you to have the best experience at work. It has been more than satisfactory working these two companies and looking forward to more".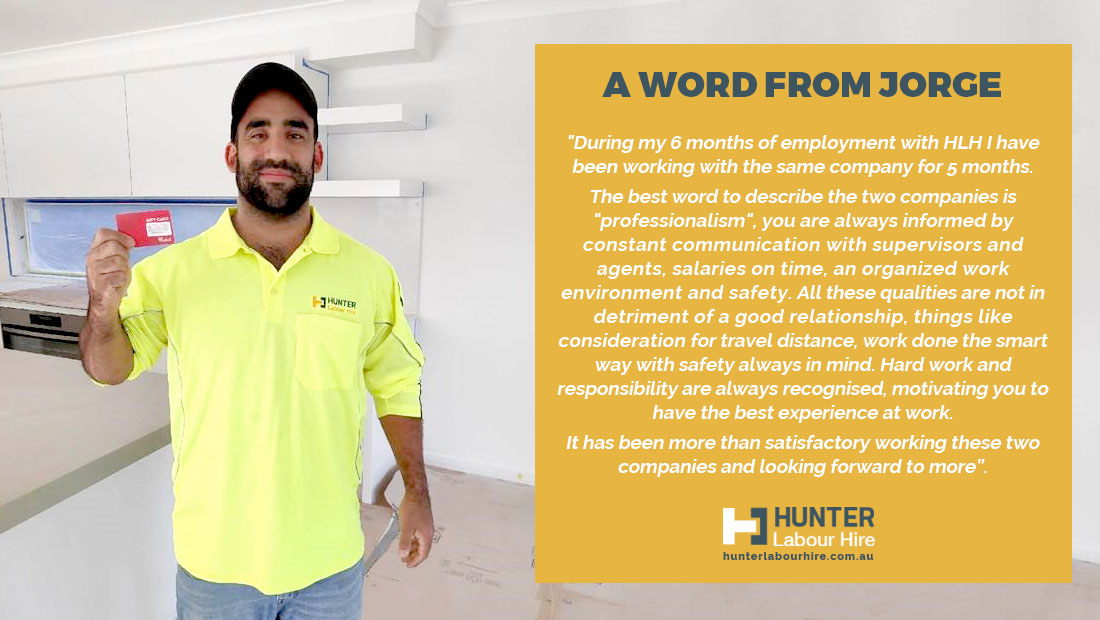 We appreciate all your hard work Jorge and you have been a worthy winner of April's Employee of the Month. Keep up the great work!
Are You Our Next Employee of the Month?
If you think would like to nominate any of your colleagues as the next Employee of the Month please email info@hunterlabourhire.com.au with their details and why you think they should win next month. Or, if you think you have what it takes to be a future employee of the month then make sure you apply to work with the HLH Group today!