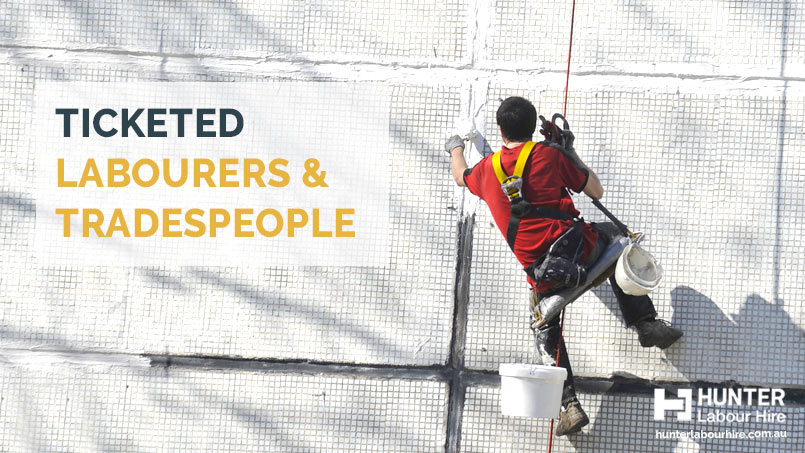 12 Feb

Ticketed Labourers and Tradespeople
Talented Ticketed Labourers & Tradespeople
At Hunter Labour Hire we are always on the lookout for the best skilled labourers and tradespeople for our projects across Sydney. Aside from the requirement of being a great all-round worker, we often have jobs come in that require some of our workers to have additional construction tickets and licenses for the job. Some of the requests we receive may not seem the easiest to fill on the face of it, however, we have a huge database of tried and tested workers with individual profiles listing all of their tickets/licenses and competencies which enables us to fill positions of this nature with ease.
Training for Ticketed Labourers & Tradespeople – Simili
We also work extremely closely with a local training provider Simili Training who offer a huge range of training courses and licenses at very reasonable prices. They have often assisted us with putting workers through tickets/licenses they require for jobs at very short notice and ultimately helped us fill jobs for our clients off the back of this. Having worked with other construction training providers in Sydney over the past 5 years, Simili Training has been by far the most flexible and easy to deal with in terms of turn around times and service. We would highly recommend any worker looking to upskill to try Simili Training before looking for work.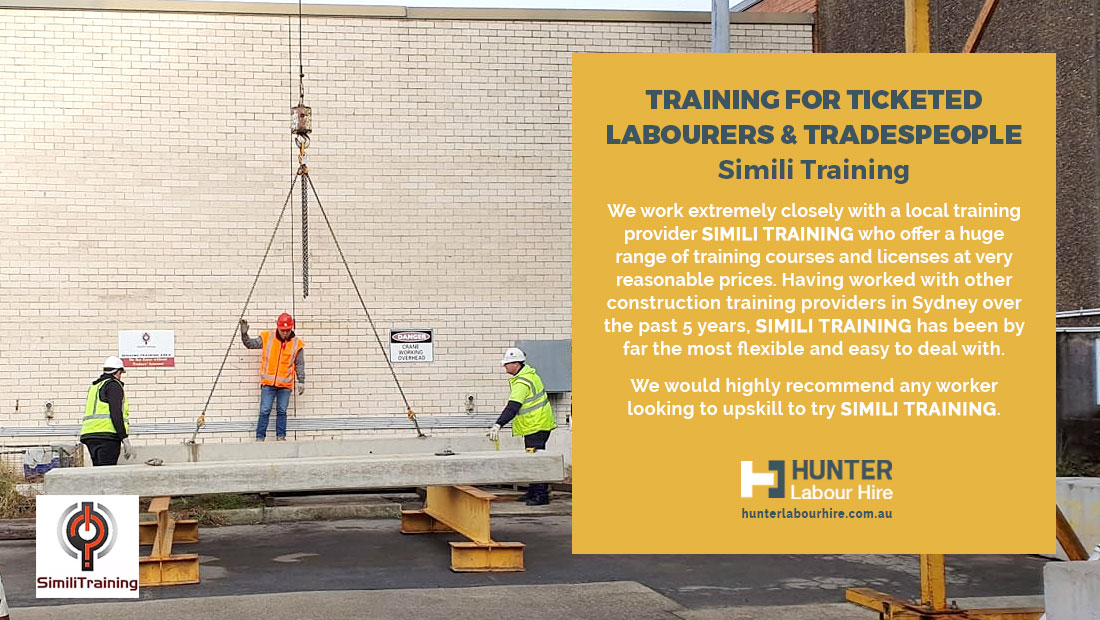 Sought After Ticketed Labourers
As mentioned above we are always extremely successful in filling positions where workers require additional licenses/tickets for the role regardless of the requirements. However, we do notice that certain tickets/licenses tend to be required more often than others, these include:
Working Safely at Heights – The working safely at heights ticket is required for any work being conducted at height.
Entering Confined Space – Required for any work being conducted where the worker will be working in a confined space.
Elevated Work Platform (EWP) – Required for work requiring an operator for an elevated work platform (boom lift, scissor lift, vertical lift etc) to access a difficult to reach area (commonly at height) to complete the work.
Rigging – Required when assisting with erecting structures and working alongside cranes use slings, shackles, wires and rigging equipment.
Forklift – Required when a worker needs to operate a forklift. Generally, to move equipment around a site or warehouse.
Ticketed Labour Hire Available In Sydney
If you're a company looking for ticketed/licensed workers for existing or upcoming projects then please don't hesitate to call us now on +61 2 8985 2019, email info@hunterlabourhire.com.au or contact us online and one of our specialists can discuss your requirements in further detail with you.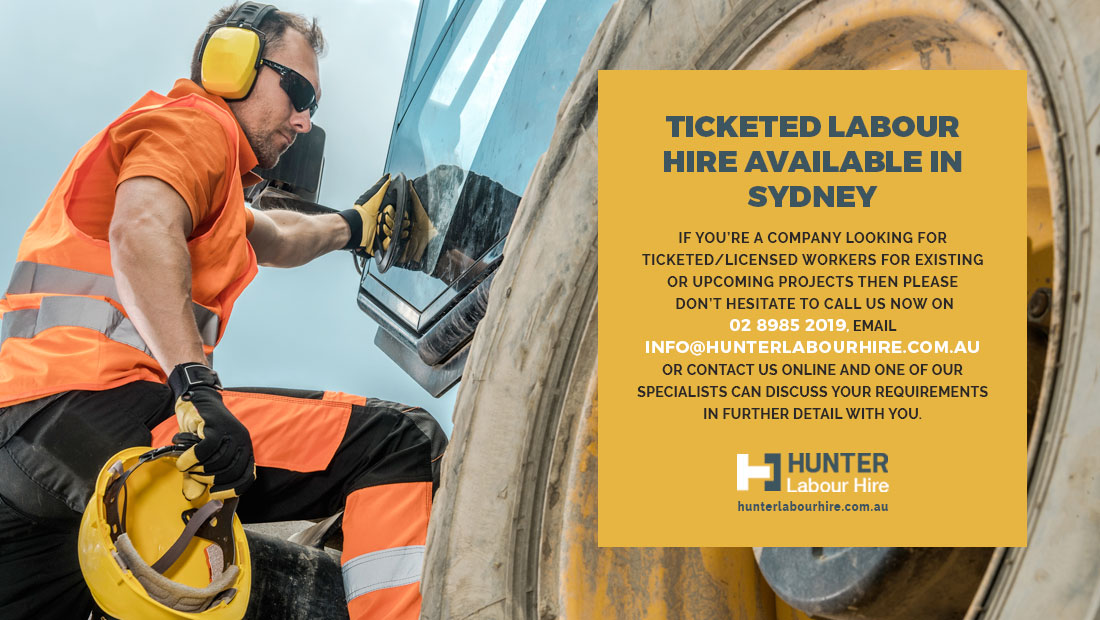 Ticketed Labour Hire Jobs Available
At Hunter Labour Hire we are always looking for the best in labour hire talent and so if you think you have relevant experience and are eager to work in the Sydney labour hire industry then we want to hear from you! Give our team a call now on +61 2 8985 2019 or register online to work with us and we'll get back to you asap!