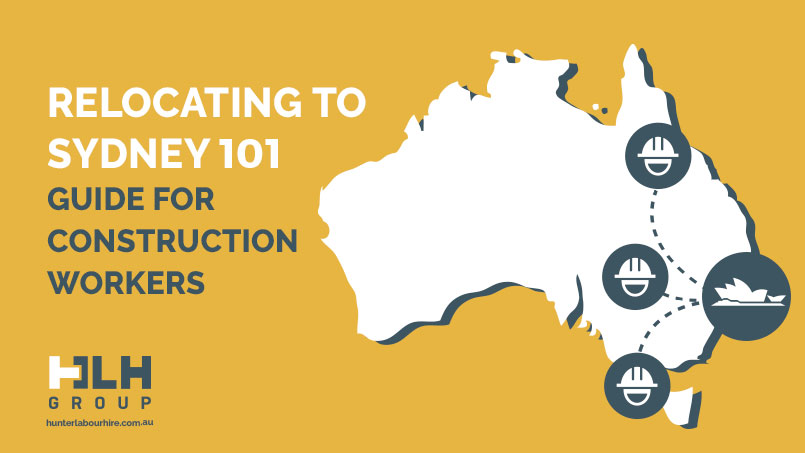 18 Nov

Relocating to Sydney 101 – Guide for Construction Workers

Back in 2019, I was living in my small, UK hometown and working in a repetitive admin job. To be frank, I was completely fed up. I was ready for something different and Sydney, Australia seemed like the perfect option. I applied for an Australian working holiday visa, booked a plane ticket and set off to the other side of the world. I didn't have a clue about what to expect or what I'd do for a living when I arrived but quickly found myself picking up casual construction work for a labour hire agency and never looked back. The following is a short, subjective guide for anyone who's considering taking the plunge, coming to Australia and looking to get into Sydney's booming construction industry.
Accommodation in Sydney
The first thing on your mind when you land in Sydney is where you're going to be staying. Hostels are a brilliant option as you usually pay to stay for as long or as little as you want and they're also a great place to meet new people. I stayed in hostels for around 9 months and I loved how they made me get out of my comfort zone. If you are working for a labour hire agency, some hostels in the city such as Base Backpackers, Wake Up! And Mad Monkey Broadway are perfect as they are close to public transport, have a relaxed atmosphere and has comfortable clean sleeping quarters. If you're looking to stay long term, there are many different options for apartments and house-shares where you can live with like-minded people.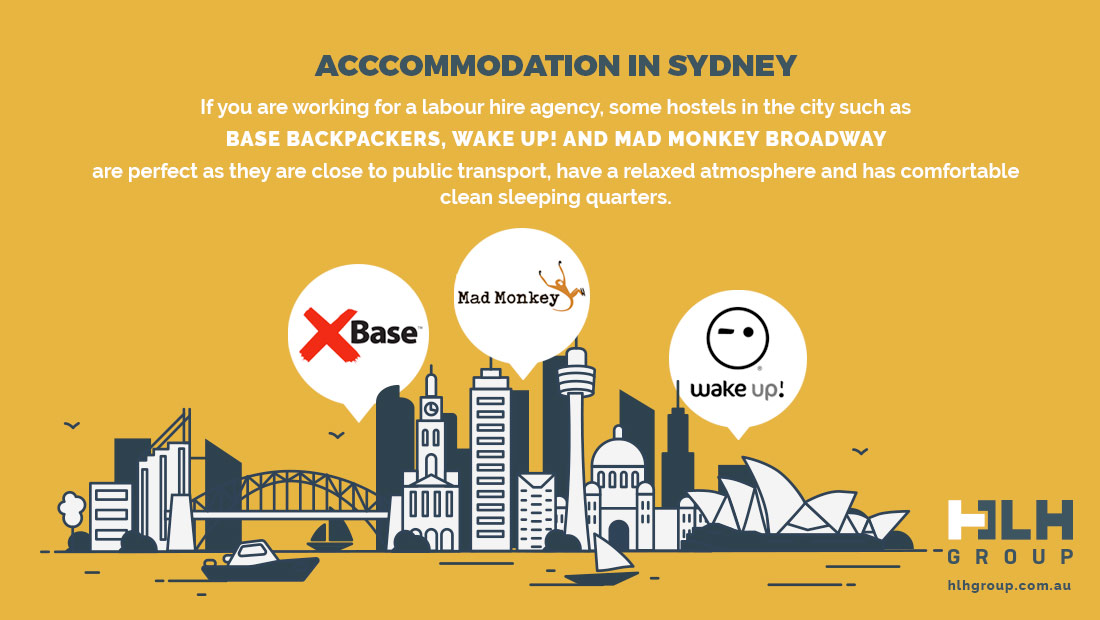 Sydney Transport Options
Sydney has an excellent public transport system which I relied heavily on as a construction labourer when I first arrived. Initially, I was shocked by how easy and efficient getting to different suburbs was; unlike the UK, buses and trains run on a punctual schedule here! Once you've topped up your Opal card, getting to and from work is easy. You can use the train, light rail, bus service or even the ferry. You can expect to see a sea of men and women in hi-visibility clothing as various construction workers, labourers and tradies make their morning commutes to site, often clutching a 7/11 coffee, and lately with face masks on.
COVID-19 Protocols
For the last 2 years, the world has been completely flipped on its head by the COVID-19 pandemic. Now, as Australia and Sydney have begun to accept international travellers, backpackers and tourists again, the construction industry is set to boom in 2022! Regulations have changed and for the vast majority of labouring work the following rules apply:
Workers are to be double vaccinated
Face masks to be worn in certain circumstances
Regular hand sanitizing
Mandatory site check-ins (download the service NSW app to save yourself some time!)
With well over 90% of the population of NSW now double vaccinated, caps on maximum numbers of workers on-site and easing of lockdowns means there has never been a better opportunity to get into construction with all sectors welcoming a new influx of workers.
How to Get a Construction job in Sydney?
Coming to Sydney as a tradesman or labourer from another country can be an eye-opening experience. Excellent labour hire wages, lovely weather and a strong emphasis on health and safety are just some of the reasons why many foreign construction workers settle in Sydney. To work in construction, you'll need a White Card which is a general induction course that will allow you to work all over Australia. This can be completed in 1 day in a classroom setting or online (make sure you use a legitimate website!). Tradesmen can also apply to have their overseas qualifications recognised in Australia. Although this can be an expensive and time-consuming process, it can allow access to sponsorship, higher wages, and more opportunities where licensed workers are preferred.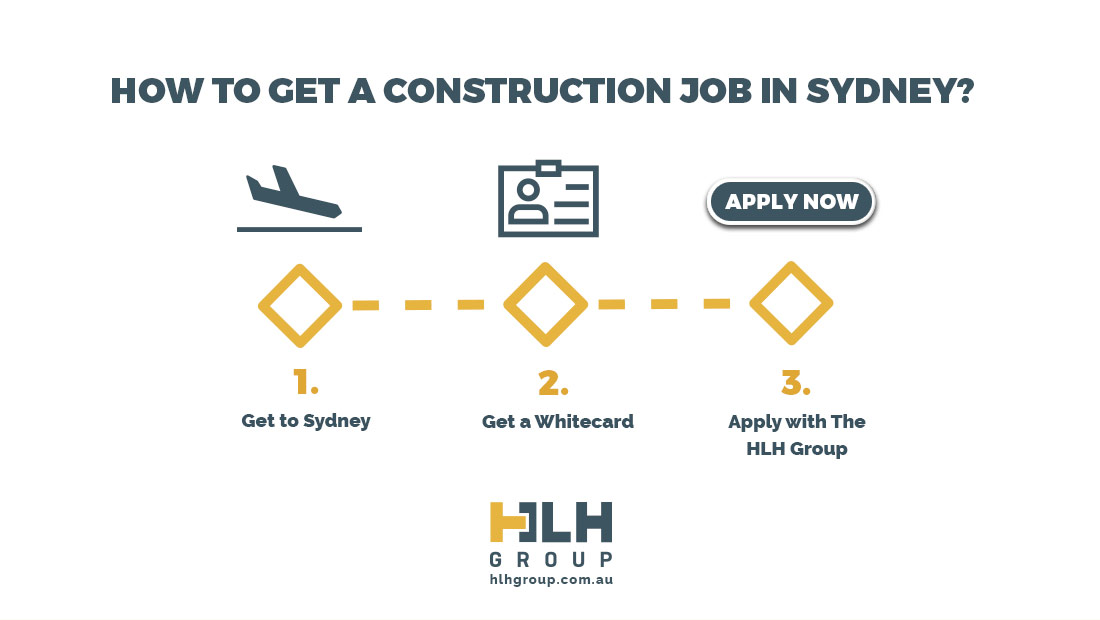 Why Work with The HLH Group?
So why would you want to work with The HLH Group? Well, take a look at some of the reasons mentioned in one of our previous blogs or check out our hundreds of 5 star reviews.
If like me you are looking for casual labouring work when you get to Sydney, here are a few experiences I had whilst working for Sydney's top-rated Labour Hire Agency, HLH Group:
Watching the sun come up over the clubhouse whilst working at one of NSW's top Golf Clubs.
Learning how to use power tools at a metal recycling yard in Sydney's Western Suburbs.
Witnessing jaw-dropping views of the Sydney CBD working 45 floors up on a new skyscraper as a scaffold labourer.
Learning Sydney and its suburbs like the back of my hand.
Making friends for life from Argentina, Brazil, Chile, Spain, Australia, South Korea, America, Ireland and many other countries.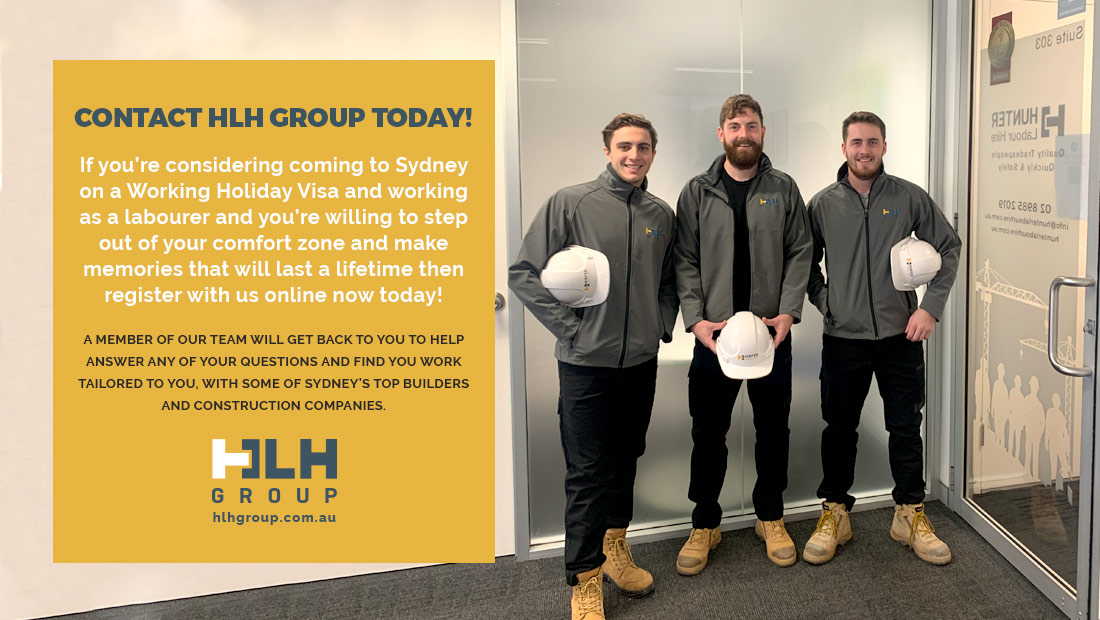 Contact HLH Group today!
If you're considering coming to Sydney on a Working Holiday Visa and working as a labourer, tradesman, landscaper or machine operator and you're willing to step out of your comfort zone and make memories that will last a lifetime then register with us online now. A member of our team will get back to you to help answer any of your questions and find you work tailored to you, with some of Sydney's top builders and construction companies.