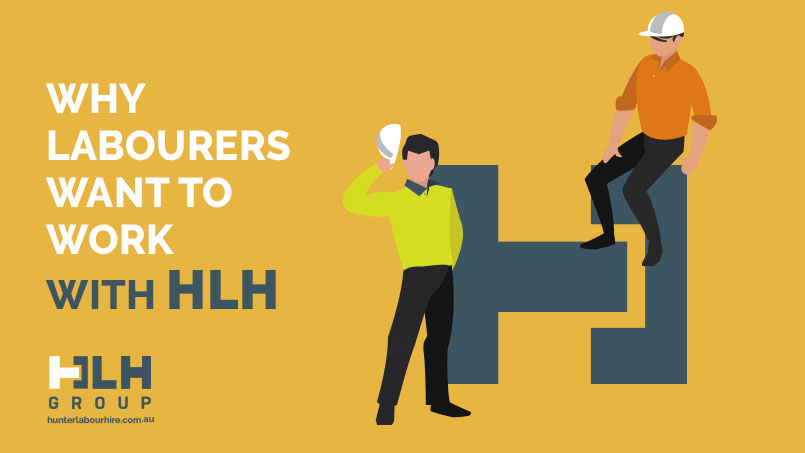 15 Jun

Why Labourers Want To Work With HLH
Labour Hire Work For You
Whether you are looking for a full-time position to keep you busy five to six days a week or a part-time role to fit in between your studies or other work, Hunter Labour Hire have the job you are searching for. With jobs across the Greater Sydney Metro area and beyond, we have work for experienced construction, landscaping and manufacturing workers to start immediately.
Why Work With Hunter Labour Hire?
So why would you want to work with Hunter Labour Hire? Well, take a look at some of the reasons below!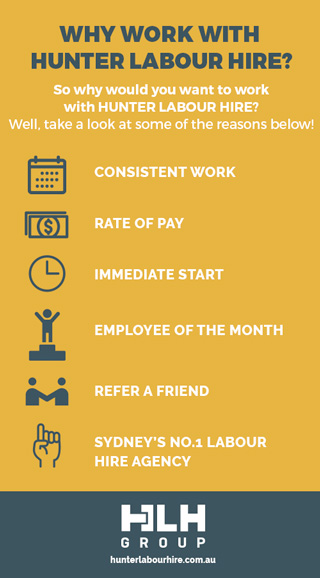 Consistent Work
With over 850 clients, Hunter Labour Hire have a continuous run of work for reliable, hard workers. We have both long-term positions and day to day roles to fit around your schedule and availability. We have a range of different roles including labouring, landscaping, carpentry, plumbing and even traffic controlling so you are not be limited to one trade.
Labour Hire Pay Rate
Hunter Labour Hire pay all our workers in line with their relevant industry award meaning you can be assured you are being paid the right wage and all allowances as you should be. We pay all workers every week and keeping track of your payslips is easy with our online payroll system. You also get your wage every Thursday at the exact same time so you can easily keep track of your bills and expenses.
Immediate Start
With so much work across the city, we can offer immediate starts to successful candidates upon completion of the HLH registration. Before starting work with Hunter Labour Hire, every worker is invited into our office to complete our two-part registration and to go over how we operate and what you can expect from working with us. You then have a chance to ask your consultant any questions you might have.
Employee of The Month
Every month we look to reward one of our workers who has consistently received positive feedback and been an asset to the HLH team. The winner of our employee of the month gets a well-earned $100 gift voucher. They get to appear on our social media and receive a lot of praise in the comment sections from other HLH labourers.
Refer A Friend
Some of the best workers we have to apply for work come from our "Refer A Friend" scheme. This scheme rewards our workers when one of their referrals completes two weeks of work with a $100 gift voucher. There is no limit on how many vouchers you can win so if you have ten reliable friends who you think would be an asset to Hunter Labour Hire, you could be $1,000 better off.
Sydney's No.1 Labour Hire Agency
Without our workers, onsite Hunter Labour Hire would not be the company it is today. Everybody that works for Hunter Labour Hire is a valued member of our team and will always be treated with the respect they deserve. That can be anything from being paid the correct wage and allowances or clear communication of what work we have and where workers will be placed the next day. With over 200 five star google reviews there is a reason why HLH is No.1 in Sydney.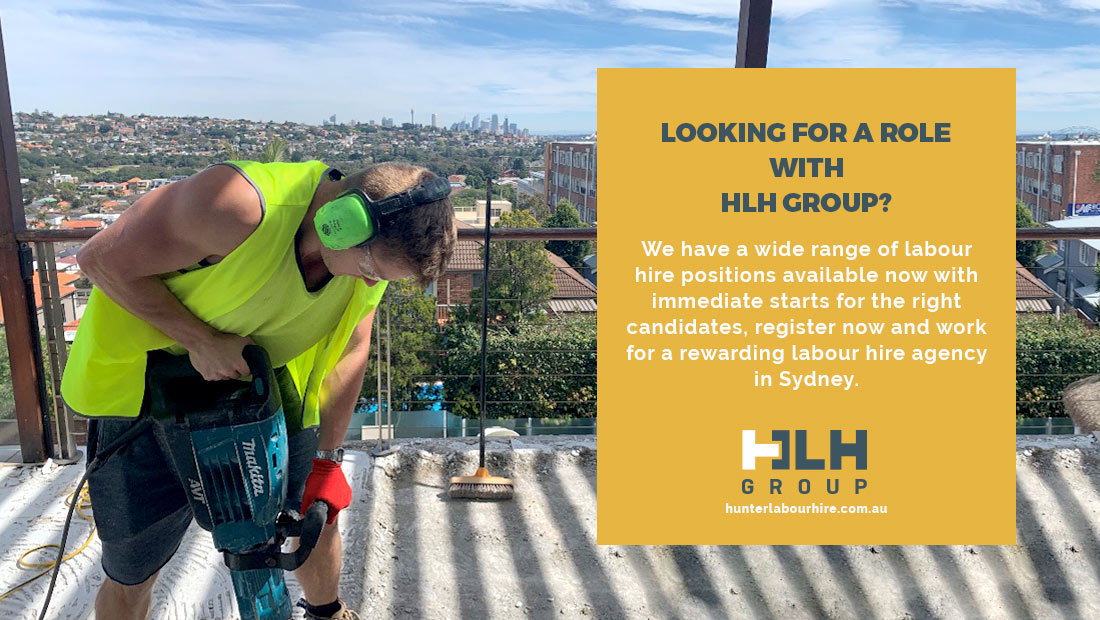 Looking for a Role with HLH Group?
We have a wide range of labour hire positions available now with immediate starts for the right candidates, register now and work for a rewarding labour hire agency in Sydney.