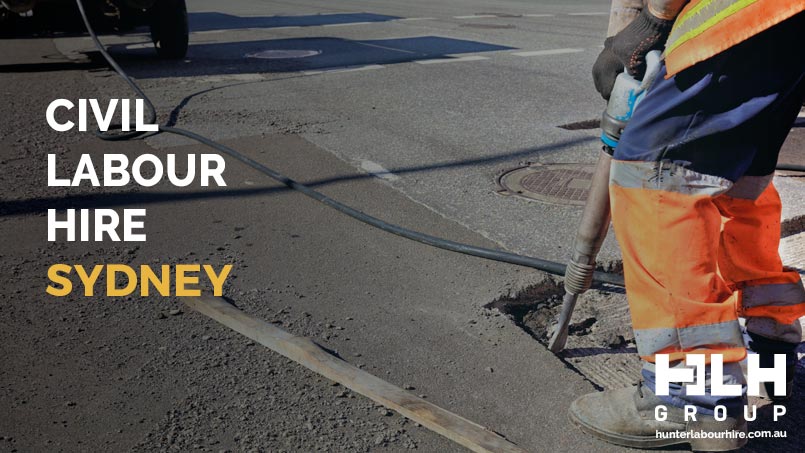 14 Jul

Civil Labour Hire Sydney
Civil Labour Hire in Sydney
HLH Group is a diverse labour hire agency that specialises in all trades and labour hire on site. We are now going to delve into the world of a civil labourer and how they differ from your standard labourer. Our consultants have worked in the civil industry, many coming from trade backgrounds. They are renowned for their proven track record in supplying highly qualified, reliable and professional workers. Our civil labour hire comes with an impressive combination of both civil qualifications and solid civil experience.
What is Civil Construction?
Civil construction is the creation of infrastructure involving anything to do with water, earth or transport. It is a branch of Civil Engineering involved with the maintenance, design and construction of both natural and physically built environments such as roads, railways, buildings, water reservoirs, subdivisions, airports, bridges, sewer systems, tunnels and dams. The civil construction industry consists of the individuals, companies and other interested parties who are involved in the planning, creation and designing of our infrastructure.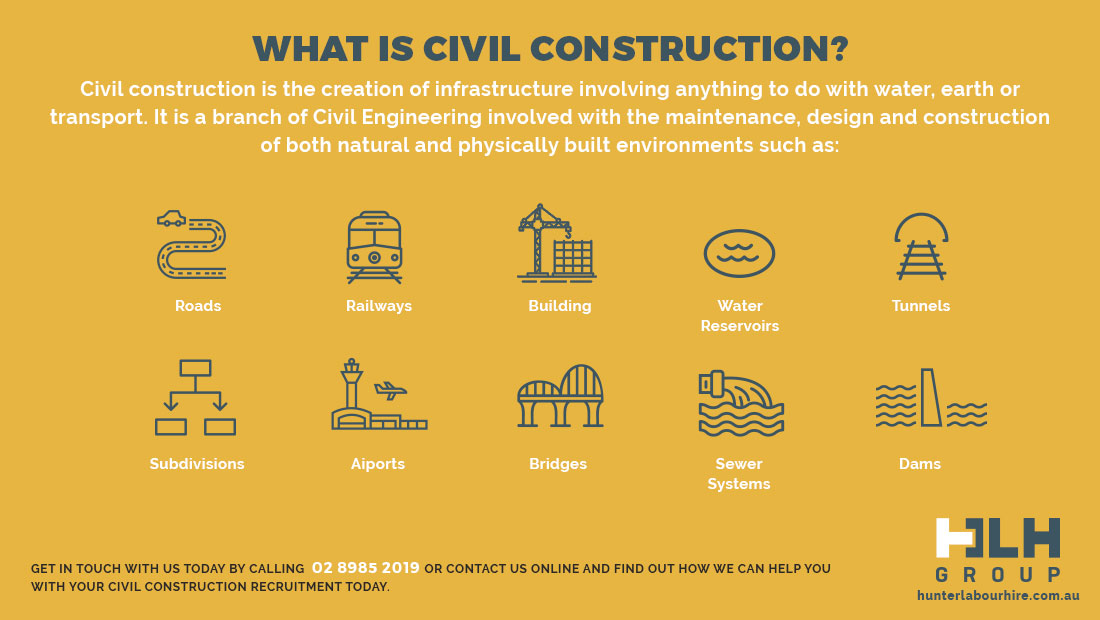 Civil Work
First, let us look into what sort of projects you can expect to use civil labourers on. Civil labourers are an important part of any infrastructure project (like some of the major infrastructure projects happening in Sydney now) whether it be building roads, bridges or airports you can always find a civil labourer on-site helping out, they also play an important part in the early stages of commercial buildings helping with the piling and foundations. Civil labourers can also be found on several other projects such as rail work was the RIW card is required. Sydney has seen an expansion of its tunnel network and in turn, saw an explosion of ticketed civil labourers for these projects the EWP over 11m was ticket was in high demand during this time.
Day to Day Duties of Civil Labour Hire
The day to day workings of a civil labourer can differ depending on the site. A lot of time the workers will be in charge of light machinery such as pavers, rollers, diggers and excavator so they need to have experience operating these and the appropriate construction tickets and licences. Civil labourers also play a part in road maintenance and construction so they are often required to operate tools on sites such as the jackhammer and whacker plate. They may also be required to spray the road surfaces with water, tar and road oils. Traffic controllers also play a part in the construction of roads and are essential workers when it comes to road construction, they are responsible for the safety of the public and the workers around them. Civil labourers are also required on projects to assist pipe layers, these are highly specialized labourers who have worked in the industry several years.
Civil Labour Hire Rates
If you require civil labourers on your projects, then please get in contact with one of our account managers today who will be able to assist you with filling any current or future positions. Please call us on 02 8985 2019, email us at info@hunterlabourhire.com.au or contact us online.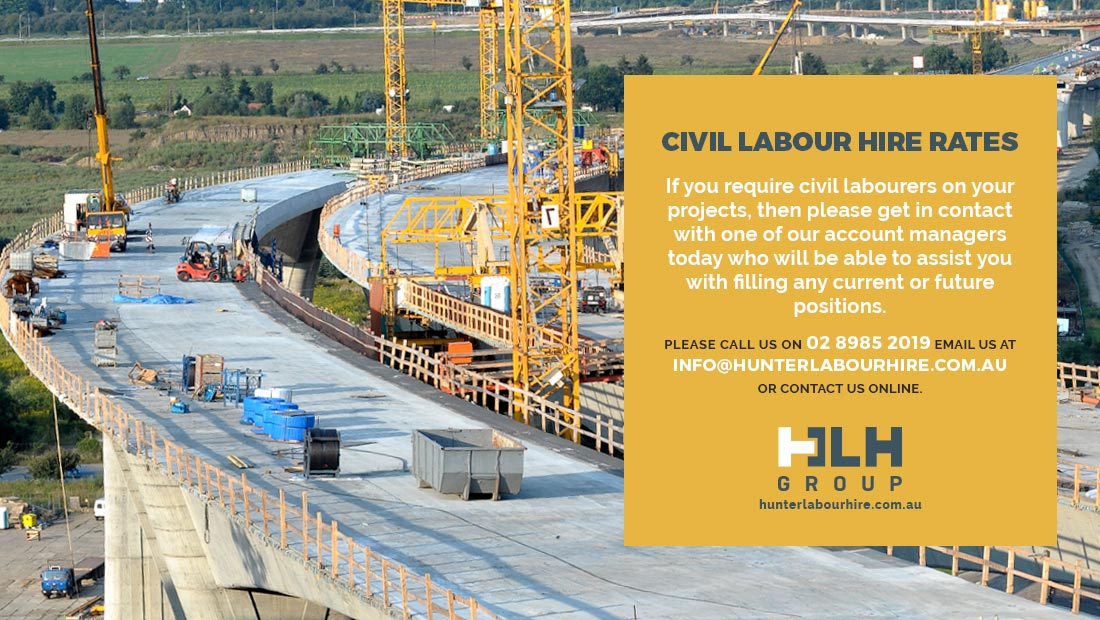 Civil Labourer Looking for Work?
If you are a civil labourer looking for work and have lots of experience on-site and on the tools, then please get in contact with one of our recruitment consultants to see what current vacancies we have. Some of the following tickets are desirable to have: confined space, working at heights, EWP over 11m and excavator. If you have any of those tickets then give us a call now on 02 8985 2019 or register to work with us online!