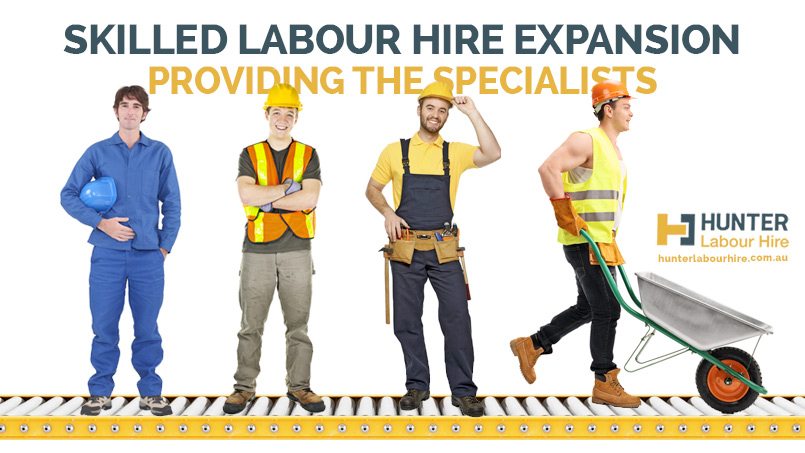 17 Apr

Skilled Labour Hire Expansion: Providing The Specialists
Skilled Labour Hire from HLH
As an evolving labour hire company, we're continuously adapting our recruitment process to help ensure we keep up with the increased demand for skilled labour hire in Sydney. With the ever-increasing demand for skilled labourers and tradesmen comes several challenges for our recruiters. This week's blog explores the challenges our recruiters experience daily, how these challenges are overcome, and how this problem solving/can-do attitude ensures we continue to provide the "specialists" to our clients every time whilst maintaining a happy workforce at the same time.
Skilled Labour Hire Recruitment – Daily Challenges & Solutions
On a day to day basis our labour hire recruiters encounter a variety of different problems and labour hire requests that need to be solved. The below highlight some of problems (and solutions) that our recruiters encounter on a daily basis!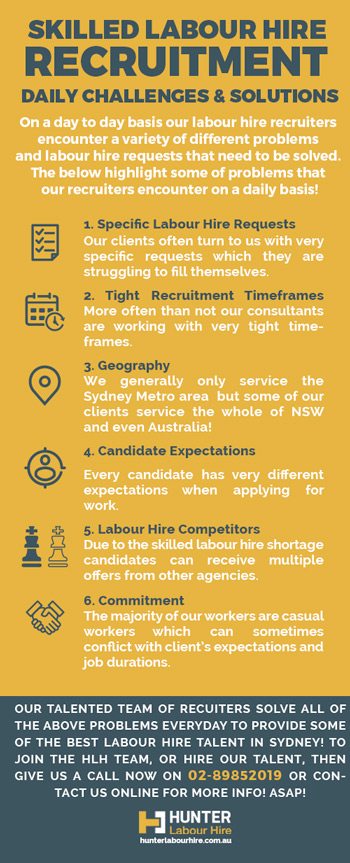 1. Specific Labour Hire Requests
Our clients often turn to us with very specific requests which they are struggling to fill themselves. These requests can be for skilled workers with a combination of tickets/license or workers with extensive experience in a particular aspect of a trade.
Solution – All of our applicants get created a personal file and input into a central database as a minimum. Following a phone call or internal interview, each candidate's notes are updated listing all their skills and tickets in detail on their profile. This helps us greatly when handed a specific request, using key words we can often locate the ideal skilled worker this way.
2. Tight Recruitment Timeframes
More often than not our consultants are working with very tight timeframes. We realise that construction sites are a fast-paced environment and labour requirements are forever changing. It's not uncommon for consultants to be given less than 24 hrs to fill a request.
Solution – To ensure we're never caught short, we are continuously advertising and interviewing candidates for the most popular roles. Candidates who have relevant experience and interview well are generally in work within a couple of days. We also have a very good standby scheme in place which ensures we are always equipped for late requests and sick calls in the morning.
3. Geography
We generally only service the Sydney Metro area. However, some of our clients service the whole of NSW, some even the whole of Australia. As a result, we often get requests for guys in some remote and hard to reach locations.
Solution – We have 3 company vehicles which our employees have access to for hard to reach locations. We also offer financial incentives in accordance with the Building and Construction Award 2010 for jobs which are over 50km from Sydney CBD.
4. Candidate Expectations
Every candidate has very different expectations when applying for work. Some candidates are very flexible, others are very specific about location, salary, the type of work they are available for and their availability.
Solution – Our consultants treat every candidate with the same professional service and respect. Ensuring we're completely transparent with them when discussing how we operate and the types of job we offer, whilst ensuring we take on board all their expectations. We also realise that communication is the key and that keeping candidates up to date with the progress of their application is very important. Ignoring candidates for weeks on end and then expecting them to accept a job when it comes up certainly isn't our style!
5. Labour Hire Competitors
Our competitors are experiencing similar challenges with the skilled worker shortage in Sydney. Therefore, they are often recruiting for very similar if not identical roles at times. This can result in candidates receiving multiple offers from other agencies.
Solution – We're confident that the personal and professional service combined with our commitment to above award wages enables us to capture the best labour hire talent in Sydney.
6. Commitment
The majority of our workers are casual workers. Obviously casual construction jobs come with their benefits in terms of flexibility which can be great. However, most of our employees are here on working holiday visas and often have travel plans after they have worked for a while. These plans can sometimes conflict with client's expectations and job durations.
Solution – We discuss with every candidate during their induction what their plans are in terms of time they are likely to be around in Sydney for. We also encourage all candidates to keep us updated with their plans if anything changes. This enables us to ensure that all requests taken from clients are filled with a candidate who will be able to see out the job. We recognise that for consistency, chopping and changing guys mid job is not good for our clients.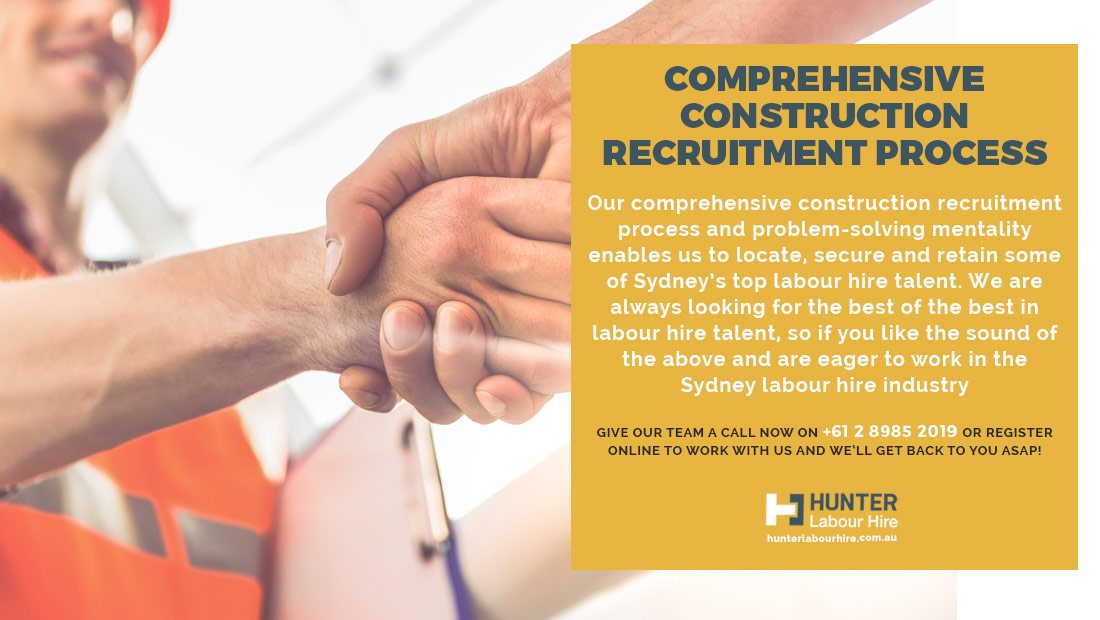 Comprehensive Construction Recruitment Process
Our comprehensive construction recruitment process and problem-solving mentality enables us to locate, secure and retain some of Sydney's top labour hire talent. We are always looking for the best of the best in labour hire talent, so if you like the sound of the above and are eager to work in the Sydney labour hire industry then we want to hear from you! Give our team a call now on +61 2 8985 2019 or register online to work with us and we'll get back to you asap!