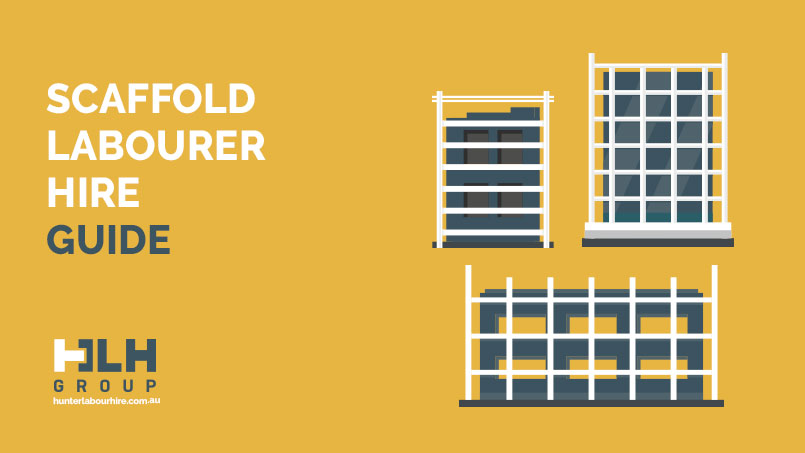 13 Jul

Scaffold Labourer Hire Guide
Scaffolding Labourers
Scaffolding is an integral part of many areas of construction and maintenance. Scaffolding refers to a temporary structure that provides a platform for construction workers to work from. Scaffolding is erected and dismantled by a team of scaffolders, often assisted by scaffold labourers, who build the temporary work platform that allows tradesmen and other construction workers to access the façade or otherwise hard to reach areas of the building or structure. It's suggested that some form of Scaffolding was used over 16,000 years ago to paint the ceilings of paleolithic caves. The great wall of China was even built using bamboo scaffolding and without it – many other great structures that stand today would not have been possible.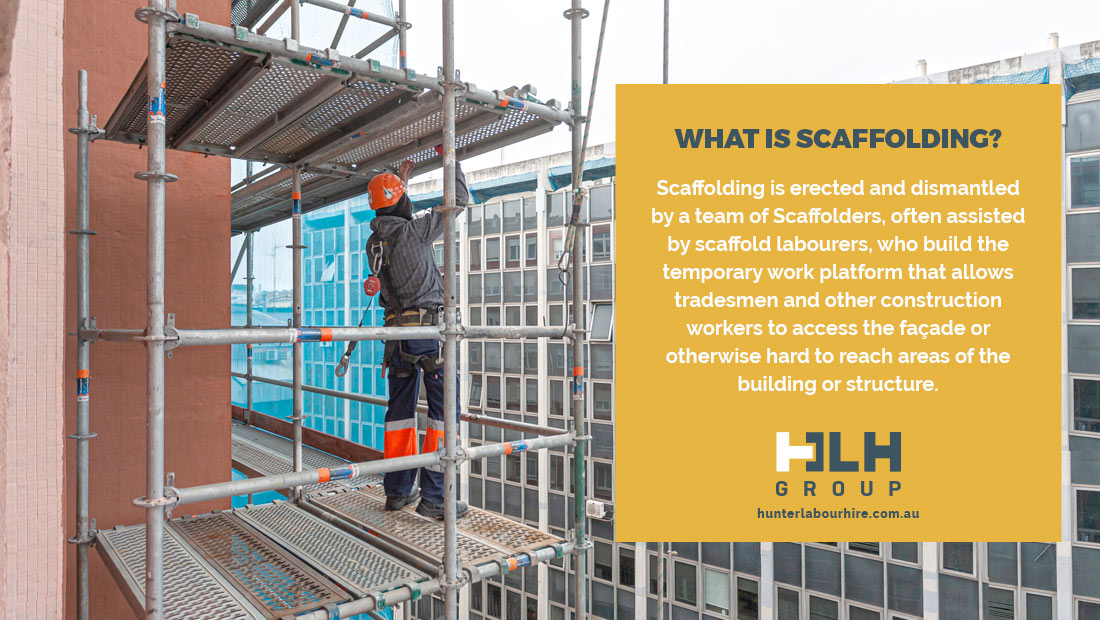 Sydney Scaffolding
Wherever you go in Sydney, you'll see construction and where you see construction, you'll see scaffolding. Examples of scaffolding systems our scaffolders at HLH Group are capable of erecting are:
Tube and Fitting Scaffolding – often one of the trickiest to build but also one of the most versatile.
Kwik Stage Modular Scaffolding – very common throughout Australia, durable and lightweight – often utilized by renders and painters.
Layher Scaffolding – developed and used in Germany this is a strong all-round scaffolding developed in 1974
Difference Between Ticketed Scaffolders and Scaffold Labourers
Both ticketed scaffolders and scaffold labourers know their way around scaffold but there are a few key differences between them which are outlined below.
Scaffold Labourers
These are not just labourers – they are workers who have experience assisting scaffolders specifically.
Knowledge of scaffold components.
Ability to securely and effectively stack gear.
Read and feed what components the scaffolders need next.
Be able to carry scaffold safely and efficiently.
Will have as a minimum their white card, working at heights / confined space tickets when required.
Not suitable for scaffold erection.
Ticketed Scaffolders
These are qualified and experienced workers who have as a minimum their Basic Scaffold (SB), Intermediate Scaffold (SI) or Advanced Scaffold (SA)
Have received training on how to correctly and safely erect a scaffold.
Will also have their white card and, in most circumstances, working at heights and confined space tickets too.
Be able to carry scaffold safely and efficiently.
Depending on the scaffold erected you will need specific tickets for the job at hand. For more information on what requirements you need check out SafeWork Guidelines.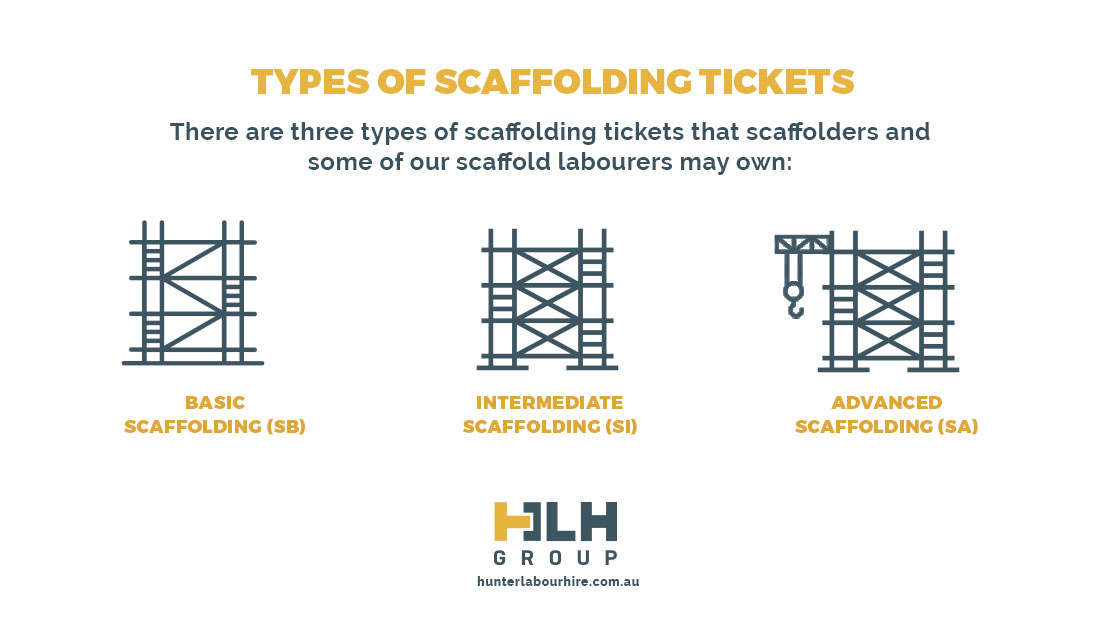 Types of Scaffolding Tickets
There are three types of scaffolding tickets that scaffolders and some of our scaffold labourers may own:
Basic scaffolding (SB) which consists of scaffolding work involving:
modular or prefabricated scaffolds
cantilevered materials hoist with a maximum working load of 500 kg
ropes and gin wheels
safety nets and static lines
bracket scaffolds (tank and formwork)
Intermediate Scaffolding (SI)
 which includes all basic scaffolding work plus scaffolding connected with the use and operation of:
cantilevered crane loading platforms
cantilevered and spurred scaffolds
barrow ramps and sloping platforms
perimeter safety screens and shutters
mast climbers
tube and coupler scaffolds (including tube and coupler covered ways and gantries)
Advanced scaffolding (SA)
 needed for all intermediate scaffolding work plus scaffolding connected with the use and operation of:
cantilevered hoists
hung scaffolds, including scaffolds hanging from tubes, wire ropes or chains
suspended scaffolds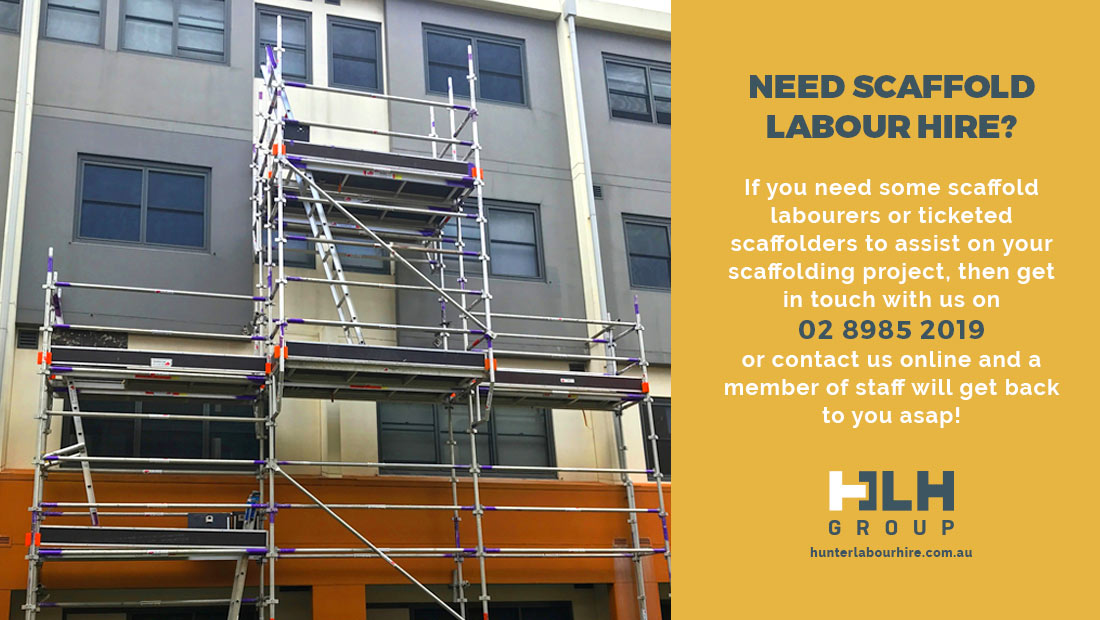 Need Scaffold Labour Hire?
If you need some scaffold labourers or ticketed scaffolders to assist on your scaffolding project, then get in touch with us on 02 8985 2019 or contact us online and a member of staff will get back to you asap!