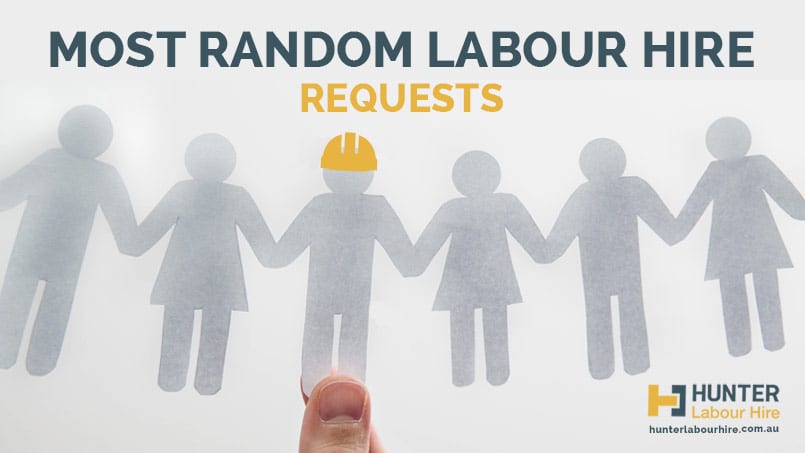 31 Oct

Most Random Labour Hire Requests
Unusual Labour Hire Requests
Here at Hunter Labour Hire we specialize in providing quality, reliable labour quickly and safely. From general, ticketed and skilled labourers to carpenters, plumbers, electricians, bricklayers, operators, scaffolders, riggers, traffic controllers and everything in-between we are confident we can find the right person for the job. Unfortunately for our recruiters sometimes that means going the extra mile when the request is a little out of the ordinary.
Earning The Recruitment Specialist Title
Supplying a labourer to a site in the city or Bondi Beach are the sort of positions our recruiters love to fill, who doesn't want to work by the beach after all? But what about when a client that needs somebody with a certain skill or qualification at short notice or in a remote location? Well that's when our team really earn their title of "Recruitment Specialists". Check out some of the examples of some successfully filled placements.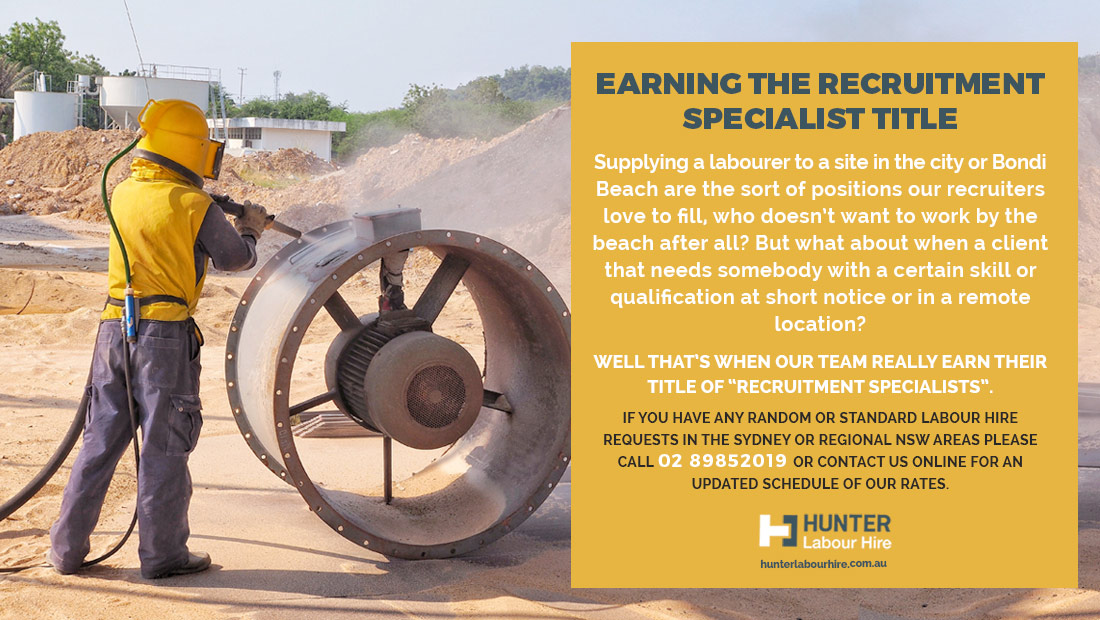 Scaffolders in Bega
Recently we have supplied a client in Bega, a 6-hour drive south of Sydney, scaffolders to assist on a restoration project. Our recruitment consultant in charge of this account had to find suitable scaffolders with the relevant tickets and experience who could make their own way down. Not the easiest of tasks trying to persuade anybody to leave the Sydney winter sun for the minus temperatures of the south coast but with the added selling point of working near the Bega Cheese factory we managed to fill the positions and provide quality staff to another satisfied client.
Dogman Hire For 4 Hours
We have also managed to turn some of the more difficult requests into some of our biggest clients demonstrating again the lengths our recruiters will go to help our clients get the job done. A request for a Dogman for 4 hours the following day was always going to be difficult to fill but with the request coming in at 3.45pm it made for a late finish for one of our lucky recruiters. We managed to have somebody onsite at 7am the following morning and from there the client has continued to call on us for any of their labouring needs.
Our quick response and reliability are both reasons why clients continue to use us and recommend us to new clients.
Over 11m EWP Operator
We recently had a request for an experienced over 11m EWP operator for 1 day. We managed to have somebody locked in within 3 hours and start the following day. The client decided to keep the operator on for the remainder of the job as they were impressed with the quality of the candidate we managed to supply given the notice.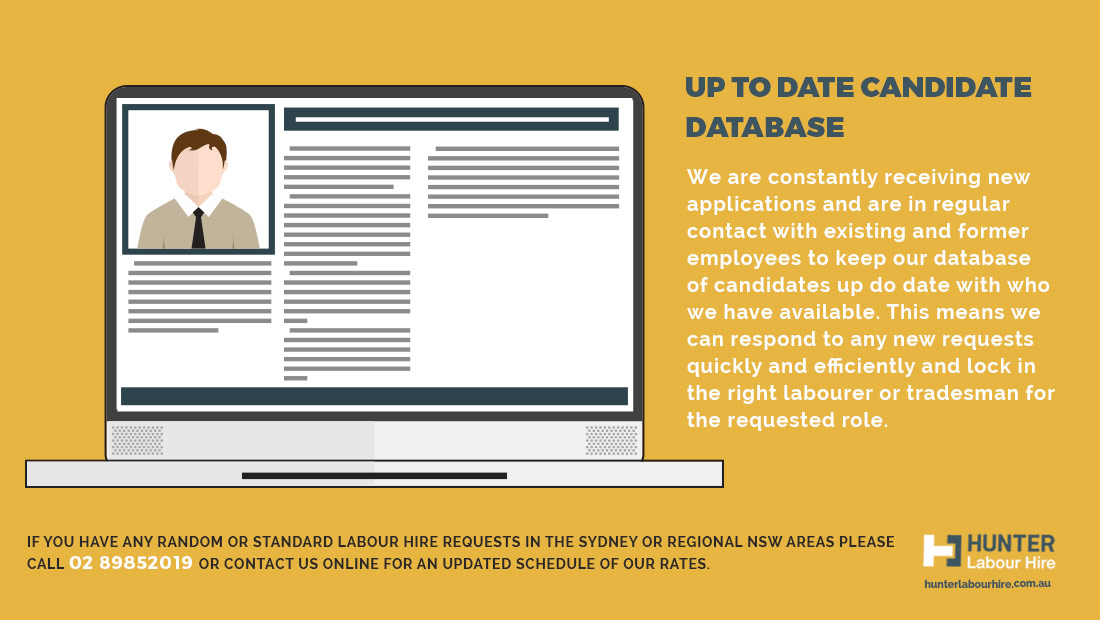 Up To Date Candidate Database
At Hunter Labour Hire no request is too big or too small, too short or too far. We will always endeavour to meet your requests and if for any reason we are unable to we will give you adequate notice to arrange an alternative solution instead of leaving you stuck short on site. We are constantly receiving new applications and are in regular contact with existing and former employees to keep our database of candidates up do date with who we have available. This means we can respond to any new requests quickly and efficiently and lock in the right labourer or tradesman for the requested role.
If you have any random or standard labour hire requests in the Sydney or regional NSW areas please call 02-89852019, email info@hunterlabourhire.com.au or contact us online for an updated schedule of our rates.