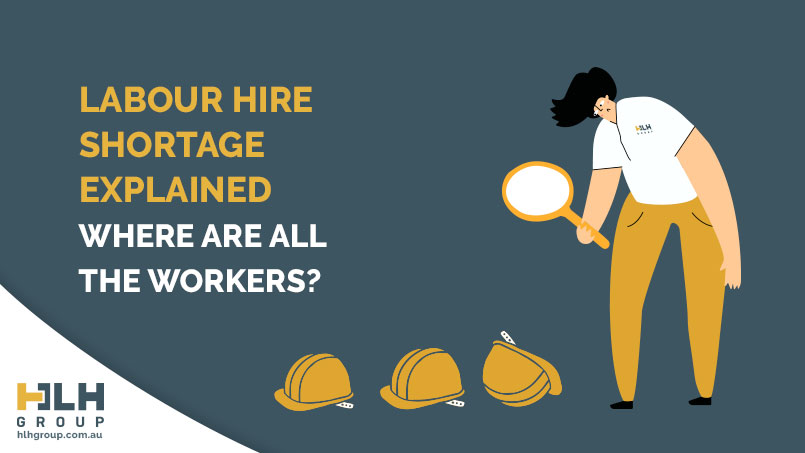 21 Jul

Labour Hire Shortage Explained – Where are all the workers?
Australia's Labour Hire Shortage Explained
Australia is at record unemployment rates at the moment and the labour hire shortage, which we discussed before, is really starting to bite. Australian businesses are crying out for more workers with the country in the middle of one of its largest ever labour shortages. There are more than 423,000 job vacancies, according to data from the Australian Bureau of Statistics. Clients are calling us in record numbers looking for extra workers all the way from Palm Beach to the Southern Highlands. HLH Group is trying our best to recruit extra workers from all over the globe as well as employ homegrown Aussie talent. The inability to find workers is also not sector-specific, with the shortage affecting every industry. Let's look at what is causing the labour hire shortage in Australia.
Cost of Living
The cost of living has shot up around the world. What does this mean? The usual workers who are attracted to coming over to Australia are putting their plans on hold to save me money before they make the trip. As a result, other countries are more attractive now such as Canada, South Africa and New Zealand with lower costs of living and high salary rates. It doesn't help, that Europe is currently undergoing its first normal summer in two years with no masks nor any COVID restrictions. You can understand why the backpackers are staying away from the rainy Aussie shores for a pre-covid period summer. We are however expecting an upturn of workers in the coming months as we continue to recruit overseas and line up employment for individuals looking to move to Sydney, NSW.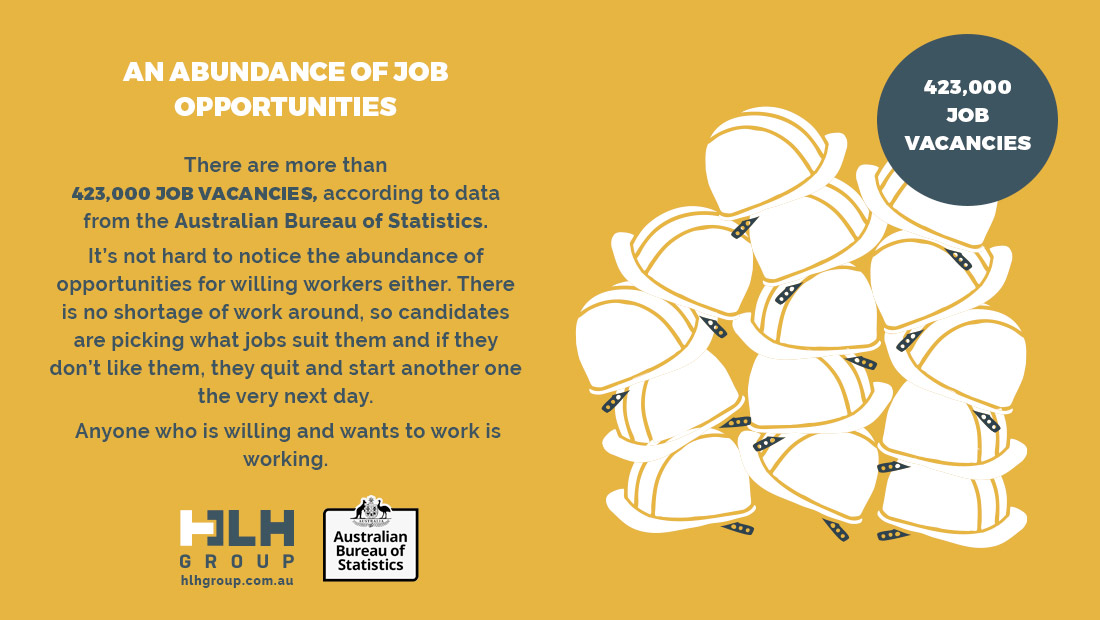 An Abundance of Job Opportunities
As previously mentioned above, there are more than 423,000 job vacancies, according to data from the Australian Bureau of Statistics. Compare that to February 2020, just before the pandemic hit and there were only around 227,000 job vacancies. It's not hard to notice the abundance of opportunities for willing workers either. Walk past any café, shop or pub and you will see hiring signs in every window. Go online to any job board and you will see advertisements everywhere for workers. There is no shortage of work around, so candidates are picking what jobs suit them and if they don't like them, they quit and start another one the very next day. Anyone who is willing and wants to work is working.
Backpackers
The last and most obvious factor is immigration. Australia has typically relied on migration for two-thirds of its population growth but when the pandemic hit in early 2020, international students and people on working holiday visas were urged to leave. It doesn't help that many backpackers left when the pandemic started. It's hard to blame them, Australia was locked down for so long with tight COVID protocols resulting in backpackers leaving in their droves. We are now struggling to entice them back to Australia as the perception of a strict government is still instilled in their mind. La Nina, inflation and Winter are all reasons that backpackers aren't returning in the numbers that are needed to help aid this labour shortage.
What Can we Expect Next?
HLH Group has managed to retain a lot of our workers throughout the pandemic and lockdowns. However, the numbers have been dwindling since 2020 with people leaving the country. Replacing these missing workers has proved to be one of the hardest things we have had to face in the office. We have had adverts running every week, a referral program and other employment incentives. So, what's left and what's next?
We have a decent amount of workers that have stuck with us throughout this entire labour hire shortage and we are eternally grateful for their efforts. However, we are working non-stop to expand our workforce, specifically with qualified Australian residents or even skilled overseas workers. Over the past few months, we have employed several qualified European workers before they have even landed in Australia. As a result, we have more than 15 carpenters out on client worksites alone.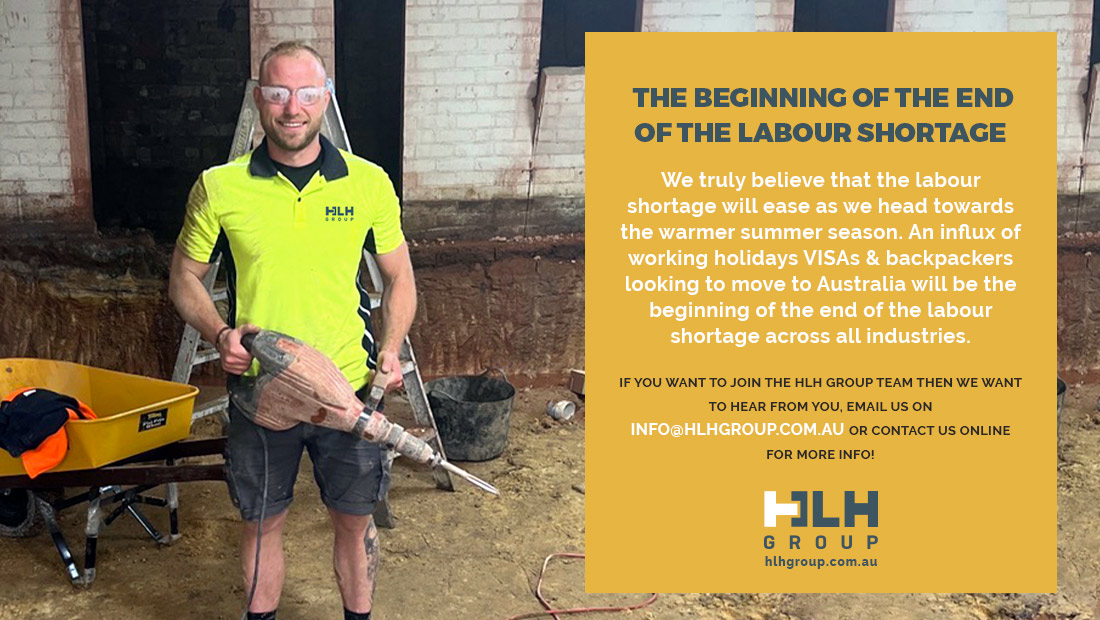 The Beginning of the End of the Labour Shortage
We truly believe that the labour shortage will ease as we head towards the warmer summer season. An influx of working holidays VISAs and backpackers looking to move to Australia will be the beginning of the end of the labour shortage across all industries. If you want to join the HLH Group team then we want to hear from you, email us on info@hunterlabourhire.com.au or contact us online for more info!