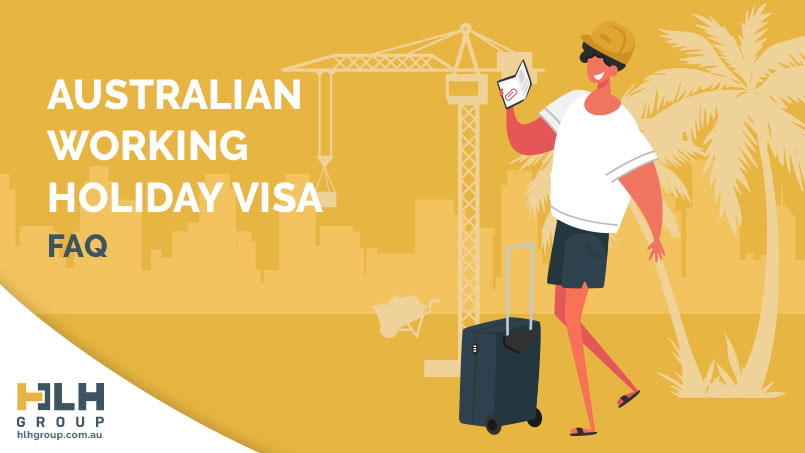 14 Apr

Australian Working Holiday VISA FAQ
Australian Working Holiday VISA – Frequently Asked Questions
Thousands of backpackers make the move to Australia every year to explore this amazing country. Speaking from experience, this can seem daunting at first as there are a lot of things that need to be planned and organised for this to happen smoothly. The information here will act as a guide to pointing you in the right direction as it is based on the FAQs we get asked about Working Holiday VISAs to Australia.
What are the VISA Types for Australia?
Firstly, and most importantly you need a visa. The type of visa you get will be based on how long you intend to stay and what you want to do here. For example, there are tourist visas that entitle you to multiple entries to Australia, but you do not have working rights. These visas typically have a duration of 3 months. Another option is a student visa for people intending to study here full time which they can do for up to 5 years. Working rights are usually restricted on this visa, prior to the COVID-19 pandemic student visa holders were only allowed to work 40 hours per fortnight but that has been relaxed in recent months to help ease the labour hire shortage.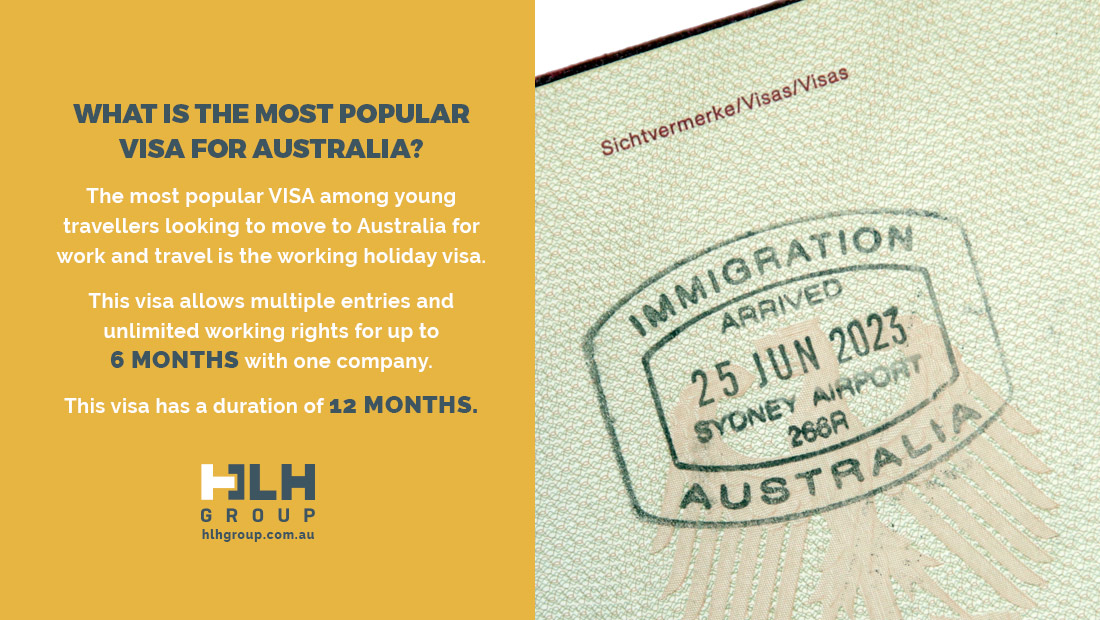 What is the Most Popular VISA for Australia?
However, the most popular VISA among young travellers looking to move to Australia for work and travel is the working holiday visa. This visa allows multiple entries and unlimited working rights for up to 6 months with one company. This visa has a duration of 12 months. If visa holders wish to activate their second years working holiday visa, they are required to complete 88 days of work in regional parts of Australia. The eligibility for these visas is age 18-30 and 35 in some countries. The cost of this visa is $495 AUD. The times it takes to complete the application and processing times are generally short and super convenient.
Here are some frequently asked questions about working holiday visas:
What do I need to apply for a Working Holiday VISA in Australia?
Aged between 18-30 (35 in some countries)
Have a valid passport with at least 6 months of renewal on it
Have sufficient funds to support yourself
Have no dependent children accompanying you at any time during your stay in Australia
Must be outside of Australia when you apply for the visa, and it gets accepted.
Not have any criminal convictions
Not have any substantial medical issues
What can I do in Australia with my working holiday VISA?
Work is available in most industries such as hospitality, construction, admin, recruitment, and regional work.
You are only allowed work for one employer for a maximum of 6 months.
Study up to 4 months maximum
Travel to and from Australia as many times as possible
The working holiday visa allows you to apply for a second and third year, providing you have completed the specified amount of regional work. Companies may sponsor you when you are on this visa providing you meet the criteria for a skills shortage visa. Always use information from reputable sources when researching visas and immigration issues such as the Australian government department of home affairs.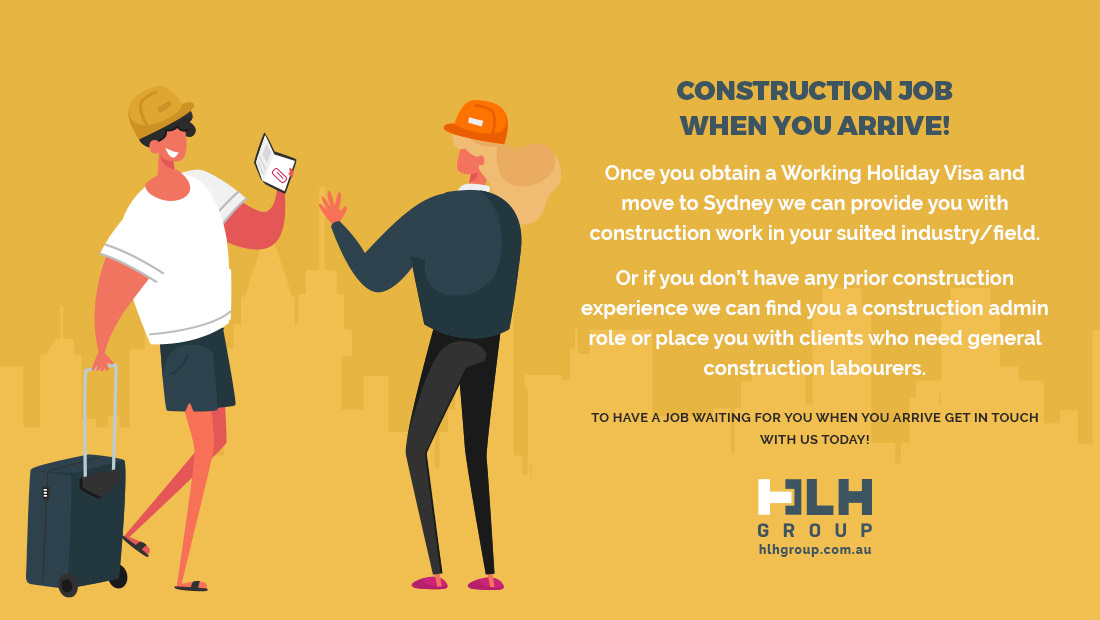 Construction Job When You Arrive!
Hopefully, our little Working Holiday VISA FAQ has helped alleviate any burning questions you had regarding Working Holiday Visas and how to work in Australia. Once you obtain a Working Holiday Visa and move to Sydney, Australia we can provide you with construction work in your suited industry/field. Or if you don't have any prior construction experience we can find you a construction admin role or place you with clients who need general construction labourers. If you've any questions about Working Holiday VISAs or would like to work in Sydney then contact us!