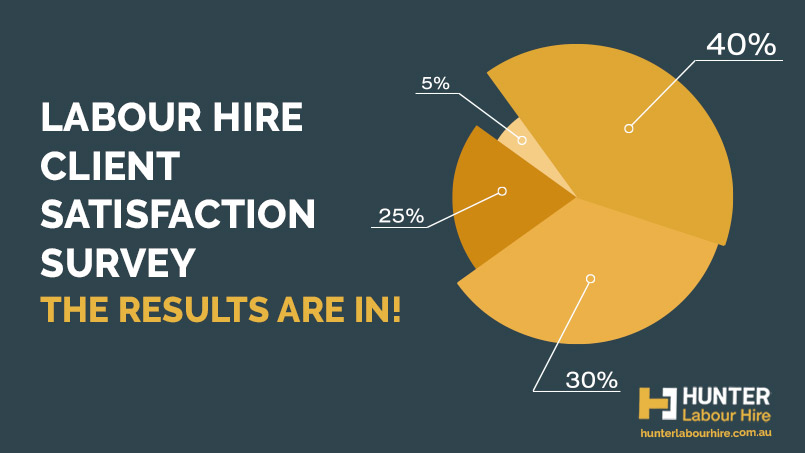 13 Nov

Labour Hire Client Satisfaction Survey – The Results Are In!
Labour Hire Client Satisfaction
We recently ran a survey to find out how satisfied our clients are with our service and to see how we feature in their plans in the coming months. We surveyed clients across our four main divisions: construction, manufacturing, landscaping and administration labour hire.
Fresh Stats and a High Service Rating
Over 75% of survey respondents have used our services within the last 3 months which gives us some good and accurate data on how we are doing at present. We asked our clients to rate our service out of 5 and over 80% of our clients rated us at 5/5 with the remainder giving us a 4/5 – clearly we are doing something right! Our client account managers have also impressed our clients with 86% of them completely happy with their service. The remaining 14% were 4/5 happy too.
In Client Plans for the Future
While we understand many companies use a variety of Sydney recruitment companies to ensure their needs are fully met over 62% of our clients use Hunter Labour Hire as their preferred supplier of choice for labour hire. There is the talk of a slowdown in Australia's economy. However, 80% of our clients are planning on recruiting casual construction staff and full-time staff in the next 3 months through Hunter Labour Hire.
What Do Our Clients Say?
We live by our client service and pride ourselves on being the top rated labour hire company in Sydney with over 100+ 5 star reviews on Google but there is no resting on laurels here. As part of the survey we asked the respondents to give us both barrels and let us know what they think about our service. You can see some of their additional feedback below.
"A Quick Friendly service" – A Leading Residential painter based in Sydney.
"Joe is a very motivated and capable account manager. Delivers on his promises. Always quick to respond." – Site Manager from a Sydney based site preparation and Demolition Contractor
"I am always grateful for the outstanding service Nigel has given me and my business over the years." – Director of Sydney based Residential and Commercial Scaffolding company.
"Outstanding service and support provided by my account manager and an excellent supply of quality workers in the required time frame." – Production Manager at Sydney based Manufacturing Company.
"Your service has been really appreciated. Roddy has been exceptional to deal with in organizing good reliable assistance for our company at short notice. Thanks, Look forward to working with you more in the future." – Owner of Residential Building Company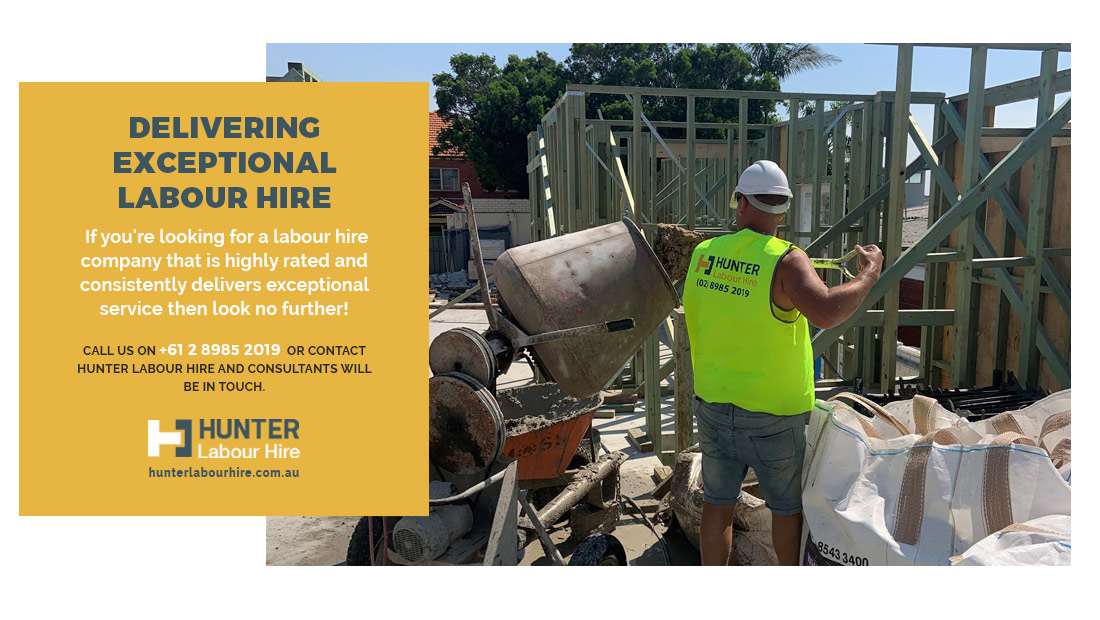 Delivering Exceptional Labour Hire
If you're looking for a labour hire company that is highly rated and consistently delivers exceptional service then look no further! Call us on 02 8985 2019 or fill in our online form here and our consultants will be in touch.
Big thank you to Sandlick Constructions on winning the Melbourne Cup ticket draw as a result of submitting their response to the customer survey. They were great company on the day and all round nice people to deal with!