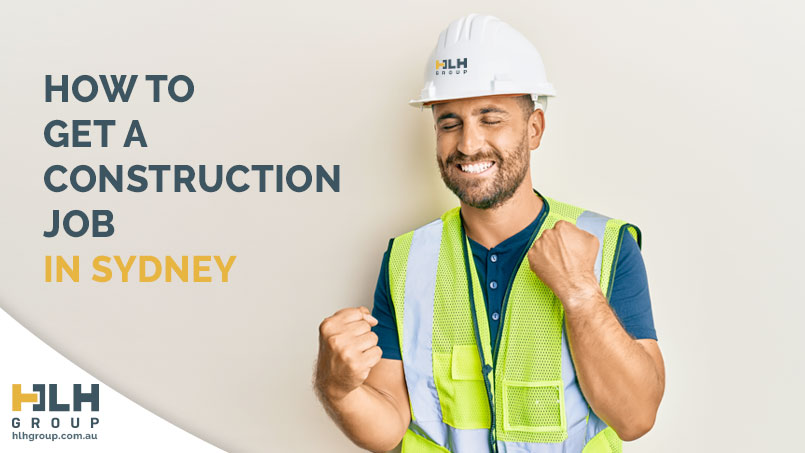 09 Feb

How to Get a Construction Job in Sydney
How to Get a Construction Job in Sydney
Sydney is an iconic city. It has beautiful beaches, iconic landmarks and stunning architecture. An image resonates with people from all around the world. There's a place for everyone in Sydney as Aussies, skilled migrants, backpackers and, as of recently, tourists live and work across its sprawling suburbs. One thing that you'll see no matter where you go in Sydney is the booming construction industry and for working holiday makers, there is no better time to come! In this post we'll give you the skinny on how to get a construction job in Sydney!
Working In Construction in Sydney
To work in construction in Sydney you'll need a valid work visa. Applying for one of these is easy as recently working holiday makers, or backpackers as they are commonly known, have began to return in vast numbers. Labour hire jobs for backpackers in Sydney can be ideal as the flexibility of the work coupled with some of the best-paying construction work in the world can suit their nomadic lifestyle. Another good thing to tick off is your White Card Ticket, which is the general induction for working in construction. This can be completed before arriving online or in a classroom environment. Another thing you'll need is PPE (personal protective equipment). Safety is essential for any construction job and without the proper protection, you will not be allowed to work on any site in Sydney. Typically PPE will include, but is not limited to:
Steel capped boots
Hi-visibility shirt or vest
Hard hat
Gloves
Glasses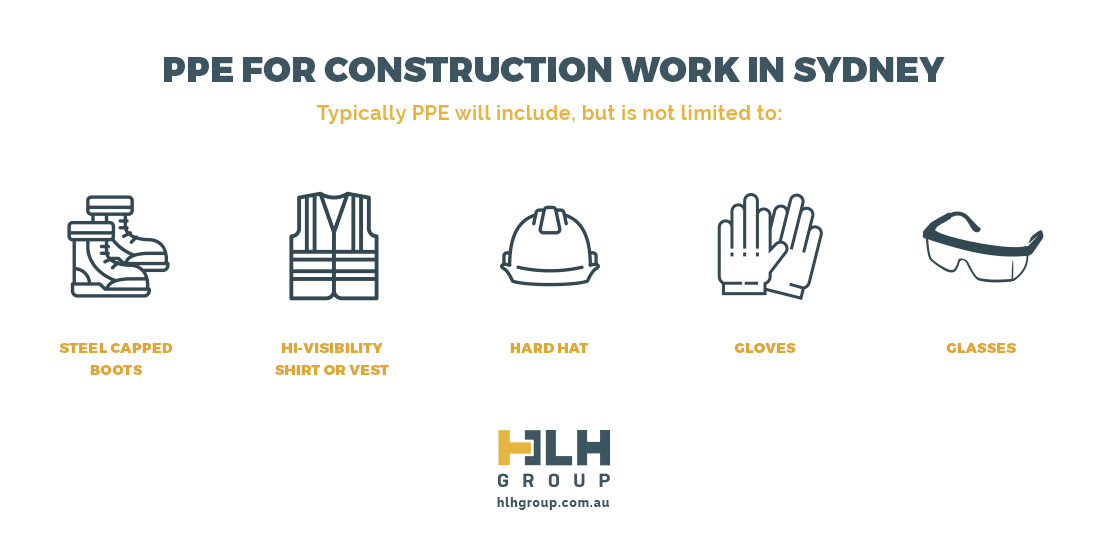 How to Find a Job in Construction in Sydney
Once you have landed in Sydney and you've found a place to call home (check out our guide on how to relocate to Sydney here), you'll be thinking about your first construction job. Job agencies in Sydney, like HLH Group are the perfect start and getting your resume out to them is an easy process. From there labour hire recruiters will work to find you the perfect role. General labouring is a good place to start if you have limited experience. A good work ethic and willingness to learn will get you a long way. If you prove yourself to be a strong and reliable worker, your recruiter will value you highly and work with you to find the best-paying and most convenient roles.
Find Jobs Online
Once you have that you have the perfect resume you are ready to begin your job search. As with most things in the modern world, this can be done primarily online. You will find HLH Group's latest jobs postings online or on all our social media accounts. Here at HLH Group, we are one of the leading labour hire agencies located in Sydney, NSW. We recruit and place workers from all around the globe on construction projects throughout the sunny suburbs of Sydney.
You will find regular jobs postings online a vast array of different jobs such as general and skilled labouring, carpentry, truck driving, machine operating and a host of other trade and ticketed work. Asking around your group of mates is another sure way to find work as some job openings are never even advertised.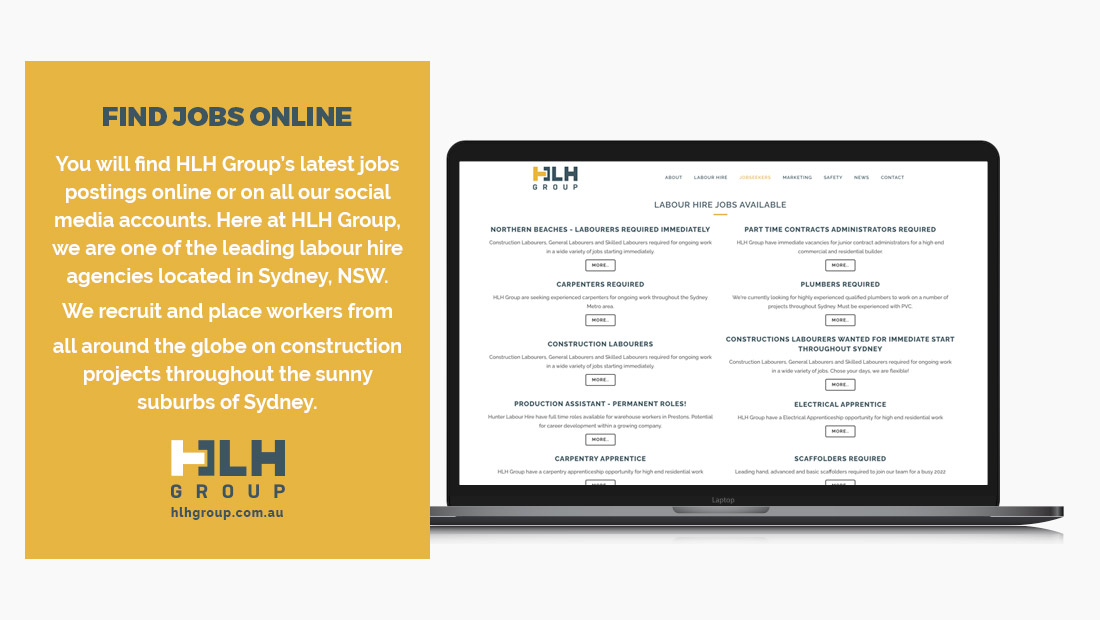 Your First Day on Site
Once you've secured a construction job, have a white card and full PPE you are ready for your first day on site. Try and get there early and make the site contact aware you're ready to begin. As with any job it's important to communicate with your team and supervisor. Show your new employer how hardworking and reliable you are by being as helpful as possible. Enquire about how long the job is going for and always check to see if you are required back on site the next day before you leave.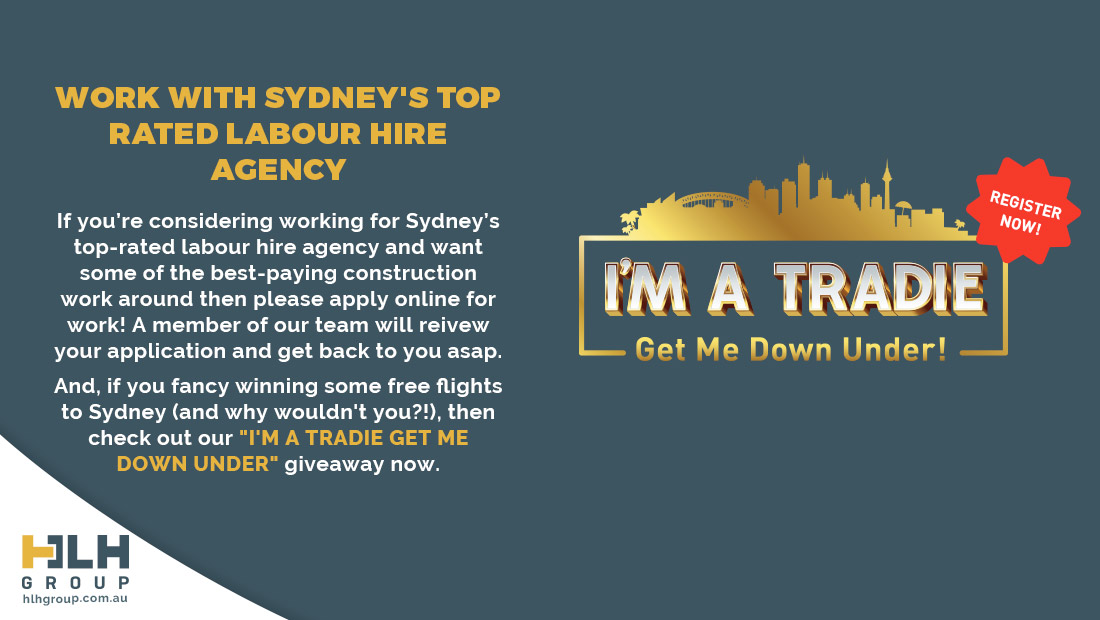 Work With Sydney's Top Rated Labour Hire Agency
If you're considering working for Sydney's top-rated labour hire agency and want some of the best-paying construction work around then please apply online for work here! A member of our team will reivew your application and get back to you asap. And, if you fancy winning some free flights to Sydney (and why wouldn't you?!), then check out our "I'm A Tradie Get Me Down Under" giveaway now.