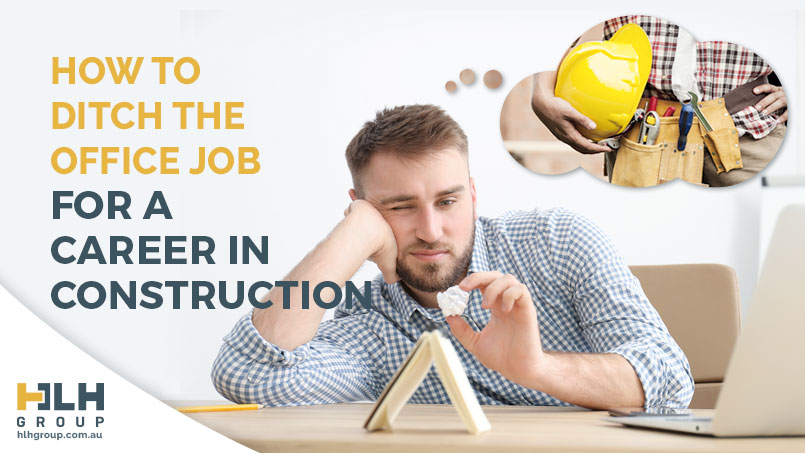 03 Mar

How To Ditch The Office Job for a Career in Construction
Time for a Career in Construction?
Have you ever woken up in the morning and had to drag yourself into the office? Do you get tired of the daily corporate talk and suits? Feel like you're stressed out from the 9 – 5 life and feel like you're always taking your work home with you? Maybe you just fancy a change of scene and want to challenge yourself in a different way. A career in construction can be the perfect option for anyone who's tired of the mundane office life. Whether it's the incredible skylines, the sense of accomplishment after a hard days graft or simply having a proper good laugh with some mates on your lunch break; working in construction might be your true calling.
Different Types of Labouring Roles
If you're looking to get stuck straight without a wealth of experience a labouring role an be the perfect option. Construction labourers are like the lungs of the project or site, they keep everything ticking over, helping the tradesmen, operators and foreman and usually make up the bulk of the work force and working for a labour hire agency is an easy way to started.
General labourers can be responsible for keeping the site tidy or getting materials amongst other things and can be a perfect place to start for someone without a lot of experience looking to ditch the office life.
Skilled labourers can be found using drills, grinders and other tools often by the right hand side of a carpenter or builder.
Civil labourers work on infrastructure projects such as new roads, tunnels or massive commercial buildings.
There are a whole host of other roles that are construction and the demand for skilled tradesmen has never been higher. The pathway to these roles typically begins with an apprenticeship for 3-4 years. Learn more about the types of labouring roles here.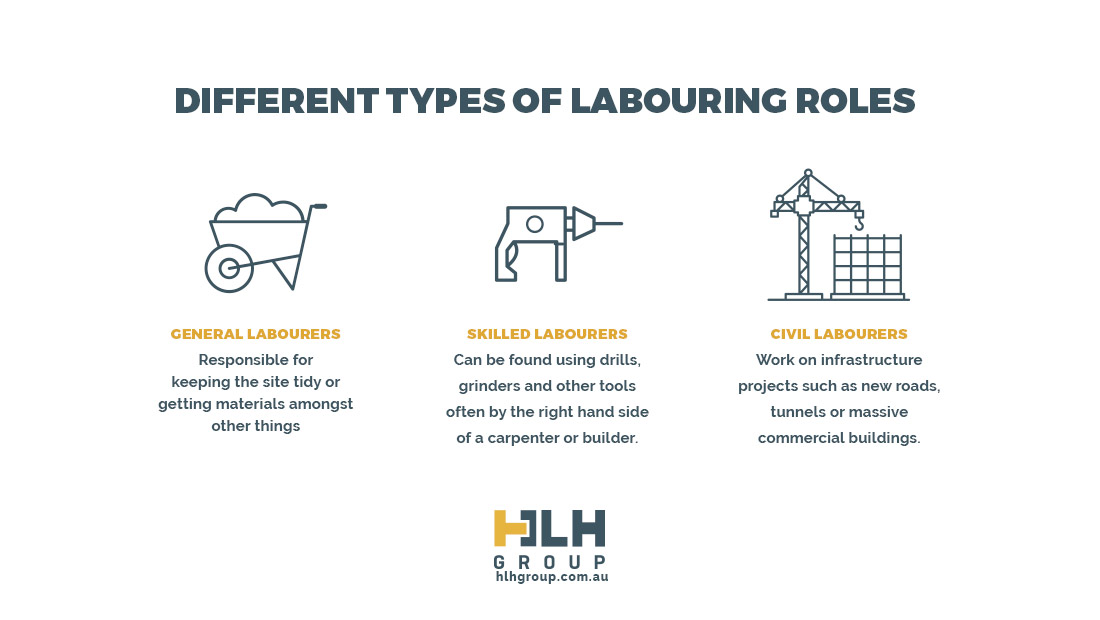 What You Need to Work in Construction in Australia
There are a few things that all construction workers have in common in order to work in Australia:
White Card: this is the general safety induction card that allows you to work in construction and is valid throughout each territory in Australia.
PPE: Or personal protective equipment which consists of a hard hat, hi visibility clothing, steel capped boots, glasses and gloves.
Early starts: a typical day in construction starts at 7am and finishes in the afternoon so you'll have to be someone who doesn't mind waking up at the crack of dawn!
Benefits of a Career in Construction
Along with a big emphasis on safety and worker welfare the construction and labour hire industry has a number benefits over 9-5 life:
Tired of slumping over your desk? You'll be working outdoors and active for most of the day
Looking for a pay bump? Excellent pay rates, allowances and overtime can boost your earnings.
Stressed out? One of the great things about construction is finishing the day and switching your mind off. Whether you want to engage in a hobby, make time for your kids or just relax on the sofa, it's a welcome change for anyone who feels like their job is getting on top of them
Rush hour nightmares? Forget the 5pm crush, early starts mean early finishes.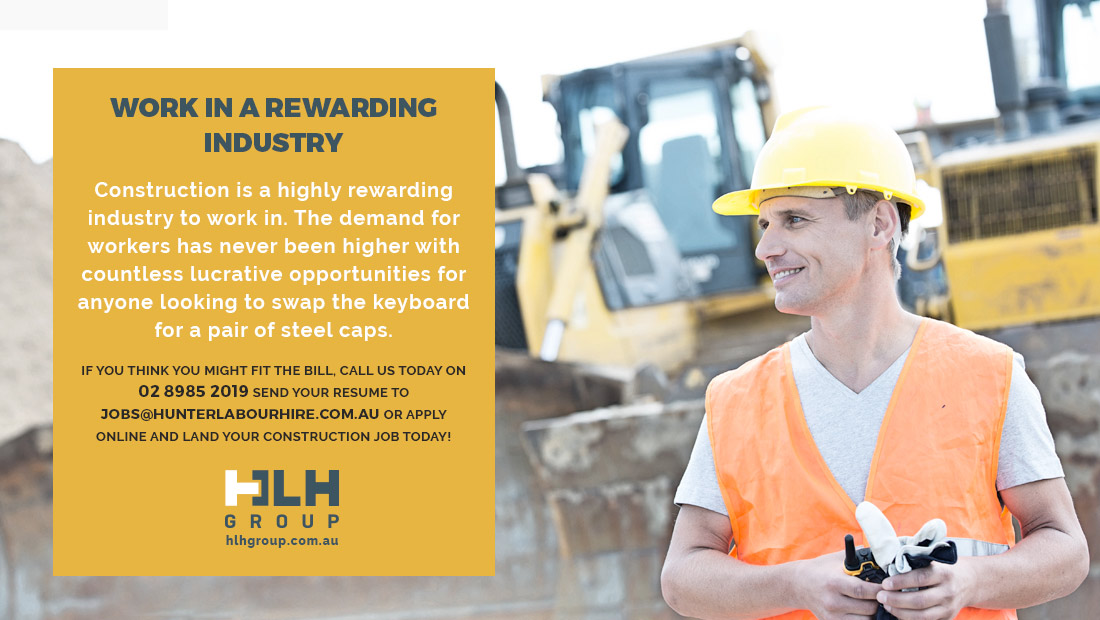 Work in a Rewarding Industry
Construction is a highly rewarding industry to work in. The demand for workers has never been higher with countless lucrative opportunities for anyone looking to swap the keyboard for a pair of steel caps. If you think you might fit the bill, call us today on 02 8985 2019, send your resume to jobs@hunterlabourhire.com.au or apply online and land your construction job today!