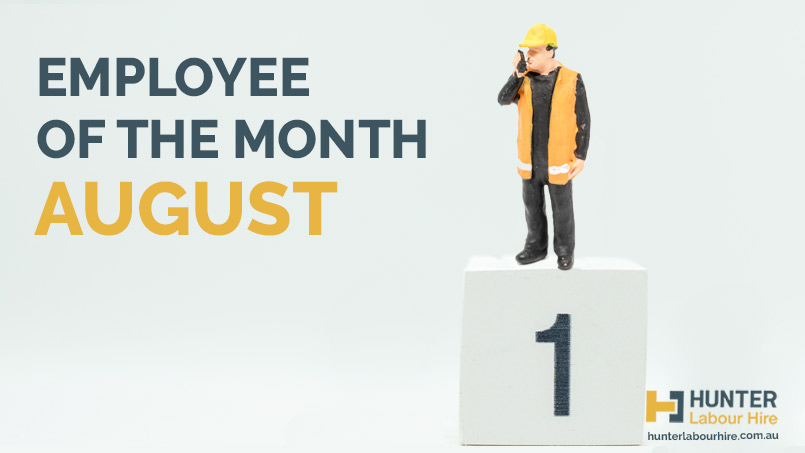 03 Sep

Employee of the Month August 2019
Goodbye Winter, Hello Spring
Spring has arrived and we have been kept busy through the winter period with record setting months. And now that the long nights are over, and days are warming up we expect to get ever busier in the next few months. We couldn't have achieved any of this without our hardworking labourers and tradies and so it's time to reward a particularly outstanding worker bestow upon them title of "The HLH August Employee of the Month" – drumroll please!
And The Winner Is: Thomas James
It was a tough decision on who we were going to pick this month, we had a lot of outstanding candidates who have been with us for quite some time, so after a bit of back and forth between the recruiters we decided on Thomas James. Thomas started out working as a skilled labourer in January then went on to do a variety of other jobs from scaffold labouring to landscape labouring excelling in all of them before finding his place on a long-term position at the end of March and has been there ever since. Congratulations to Thomas and enjoy spending your $100 voucher.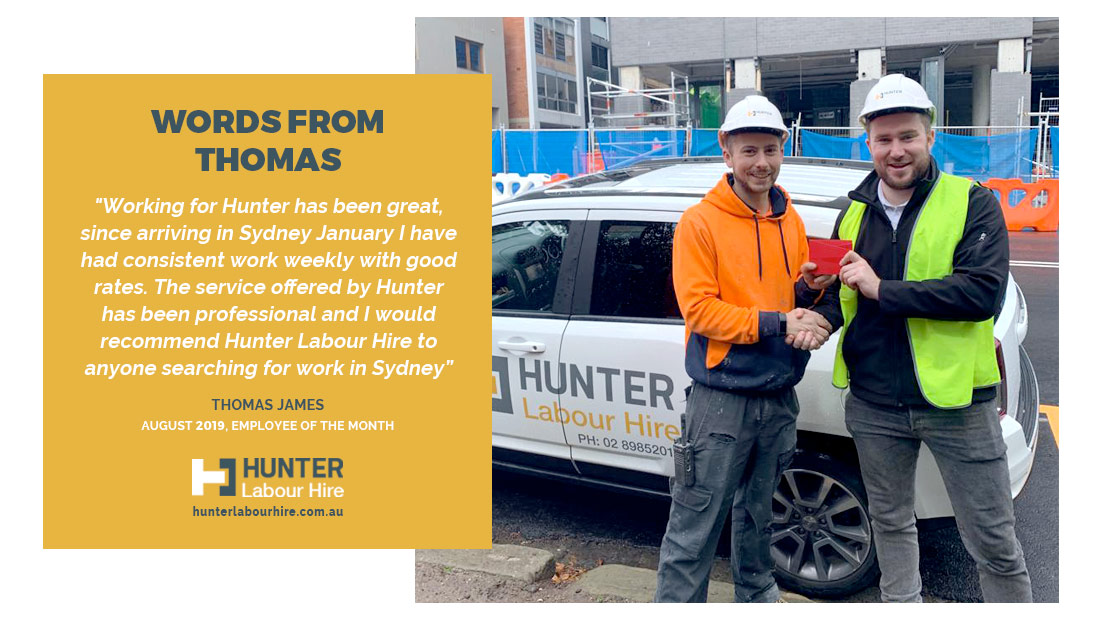 Words from Thomas
It looks like the feeling is mutual and Thomas has been happy working with HLH Group since he arrived to Sydney at the start of this year.
"Working for Hunter has been great, since arriving in Sydney January I have had consistent work weekly with good labour hire rates. The service offered by Hunter has been professional and I would recommend Hunter Labour Hire to anyone searching for work in Sydney"
Client Testimonial
We spoke to Thomas' supervisor Josh who had this to say about our Employee of the Month's great work:
"Thomas has been a reliable and hard worker who needs very little supervision as he knows exactly what to do next. Thomas has been an important part of the team since March, Thomas has also been a positive influence on site and doesn't complain at all, he just gets on with it which we like."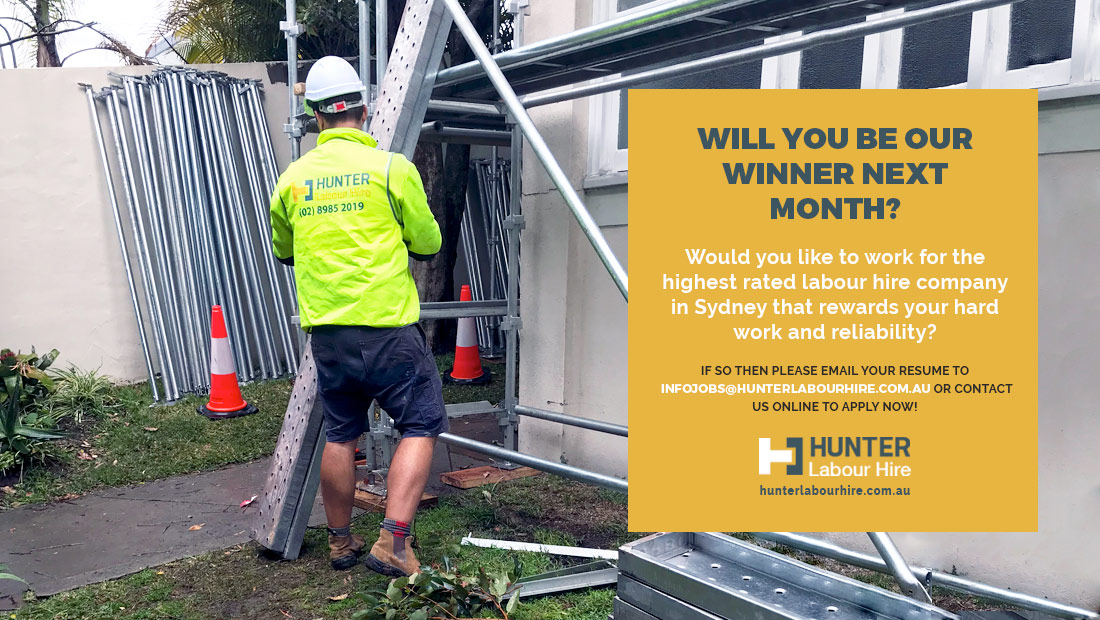 Will You Be Our Winner Next Month?
If you think you or any of your colleagues should be nominated for Employee of the Month, then please contact your consultant today about how you can be awarded with this title and win yourself a $100 voucher. Would you like to work for the highest rated labour hire company in Sydney that rewards your hard work and reliability? If so then please email your resume to jobs@hunterlabourhire.com.au or fill in the online form to apply now!