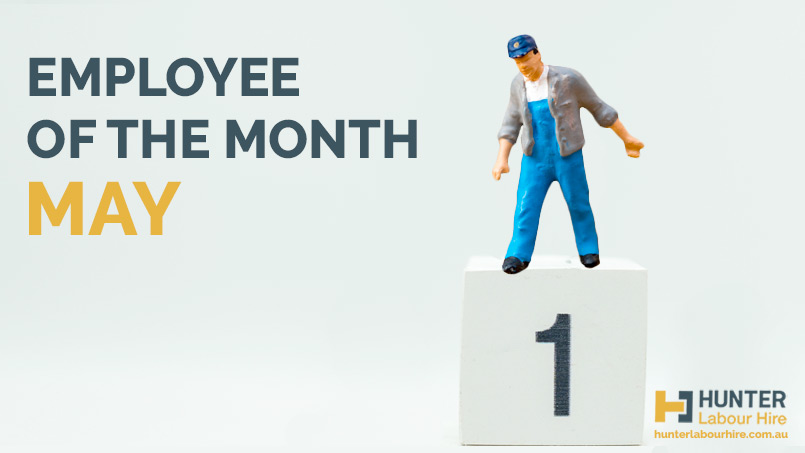 12 Jun

Employee of the Month May 2019
Hardworking Labour Hire
Despite an apparent slow down in the Sydney construction industry throughout the first half of the year we have continued to supply plenty of builders and construction companies a steady stream of quality labour hire from carpenters to hardworking yardmen. At the end of April, we placed a yard hand with a scaffolding firm based in Matraville. This employee has proven to be a very valuable and hardworking member of staff and is highly commended by his host employers. As a massive thank you, we have awarded Lucas Ponce our Employee Of The Month for May!
Lucas Ponce – EOTM for May
Lucas was already a member of the Hunter Labour Hire before the client got in touch with us (they were having issues filling a vacancy for a scaffolding 'yardie'). While on paper finding someone with scaffolding and warehouse experience is relatively simple, finding someone with the right attributes to handle the fast-paced nature and physical demands of working with a busy scaffolding company can be hard so our client knew that they could trust us with their vacancy. Lucas has been hard working, reliable and has always provided excellent communication to the client and us!
A Word from the Client
It's all well and good us singing Lucas' praises but it's a different story when it's his host employer saying it. Here is what they had to say!
"We were searching for a suitable yardsman to assist with keeping our yard and scaffolding equipment in clean and in order. Picking order lists and dropping off equipment to the scaffolders on site throughout the Sydney region. Lucas is always reliable and hardworking. In a yardie role we find its essential to be reliable as we depend on the worker day in day out for a variety of tasks and to work under minimal supervision with their own initiative. Having represented Argentina in international test rugby Lucas was a perfect fit! He is performing so well in the role for us that we have since put him through his forklift course so he can provide more assistance to our team. All in all, Lucas is an outstanding member of our team! '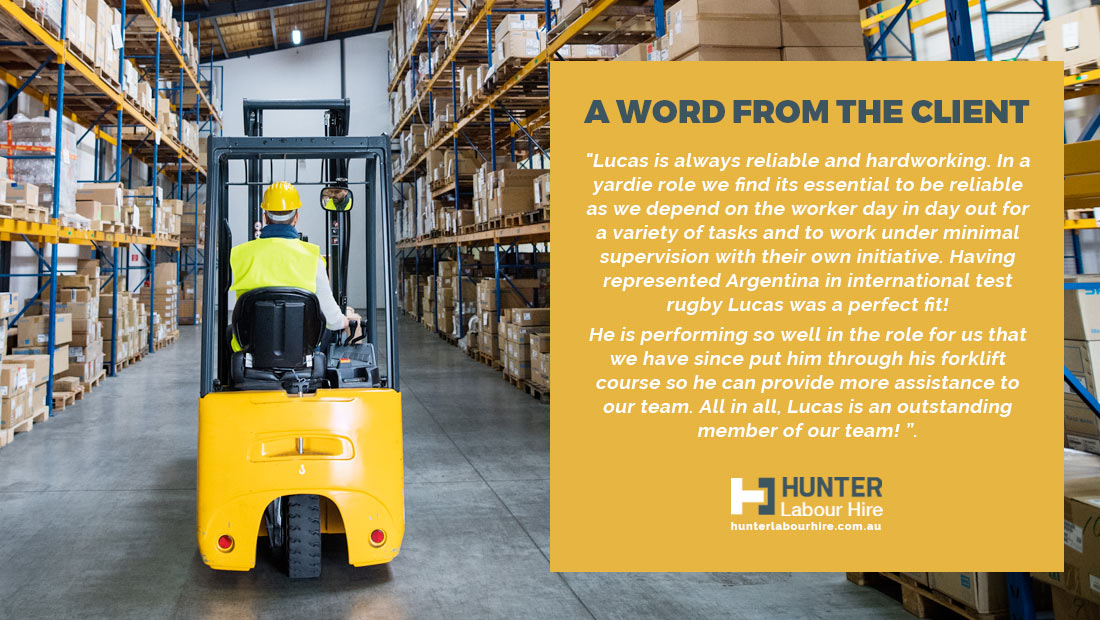 A word From Lucas
So, having heard from his host employer let's see what Lucas has to say bout working with The HLH Group
'I came to Australia open to new working experiences which would help me on my career development, and that is exactly what I luckily found in HLH. From Hunter I didn't only get good jobs and the relief of having them every day, but also I got quick and sharp support from the administration staff and only have great relations with all the teammates I had been working with. I can only thanks to all HLH's staff and members for their great hospitality and professionalism towards all and each employee.'
Another big thank you to Lucas for representing yourself and the company so well!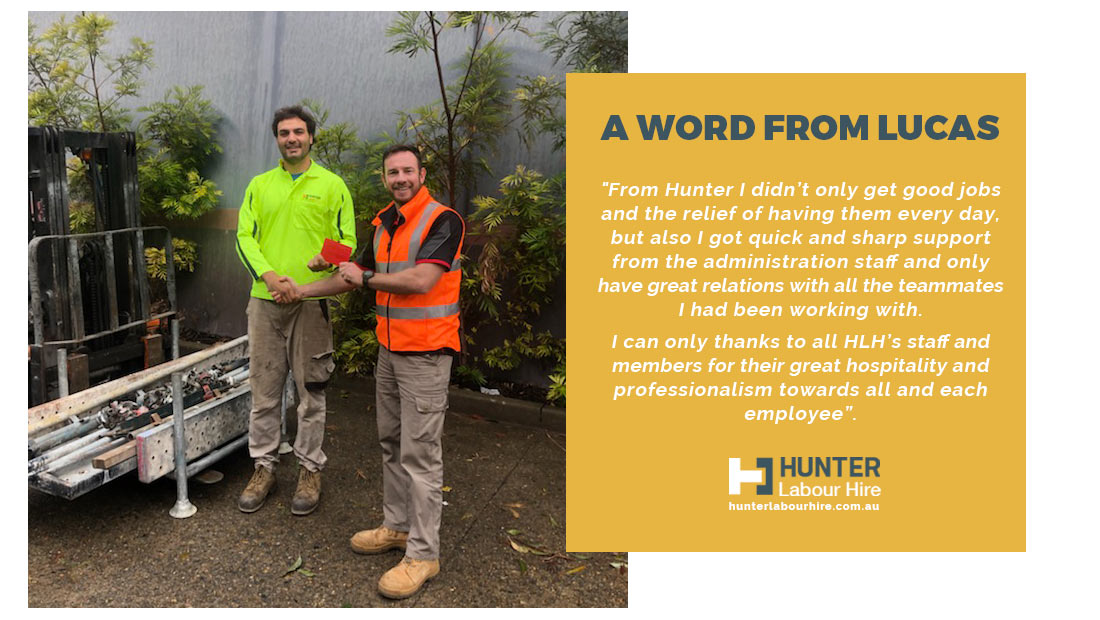 Are You Our Next Employee of the Month?
If you would like to nominate any of your colleagues as the next HLH Employee of the Month and win a $100 Westfield Voucher then please email info@hunterlabourhire.com.au with their details and why you think they should win next month. Or, if you think you have what it takes to be a future employee of the month then make sure you apply to work with the HLH Group today!
If your looking to hire some of the best workers in labour hire in Sydney then call the HLH Group office today on 02 8985 2019 or contact us online for more info!