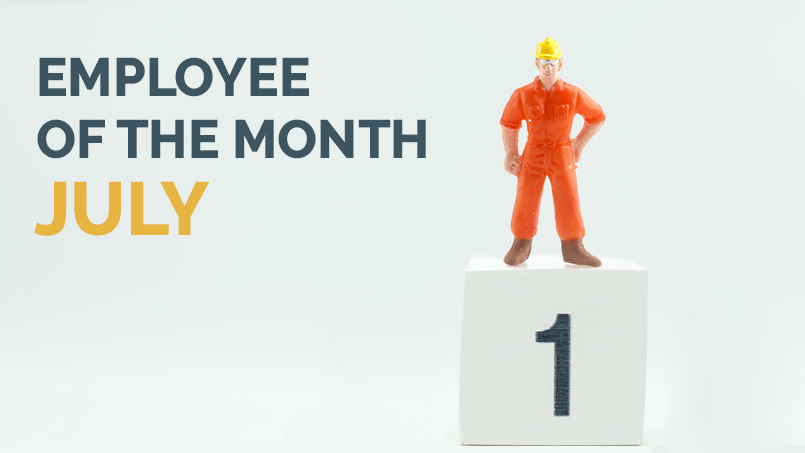 02 Aug

Employee of the Month July 2019
A Record Setting Month!
July has ended and we are now well and truly in the busy second half of the calendar year. July was our busiest month on record which bodes well for a crazy second half to the year! We couldn't have done so well without our hardworking labour hire employees who work tirelessly to keep clients (and Account managers) happy.
Congrats Emil Grochowski!
As we do every month we have deliberated amongst our recruiters here and decided that the winner of our coveted 'Employee of the Month' for July is Emil Grochowski. He has been working for Hunter Labour Hire and various clients of ours from landscaping labour to residential builders and has always been willing to muck in and get the job in hand done. Congrats Emil!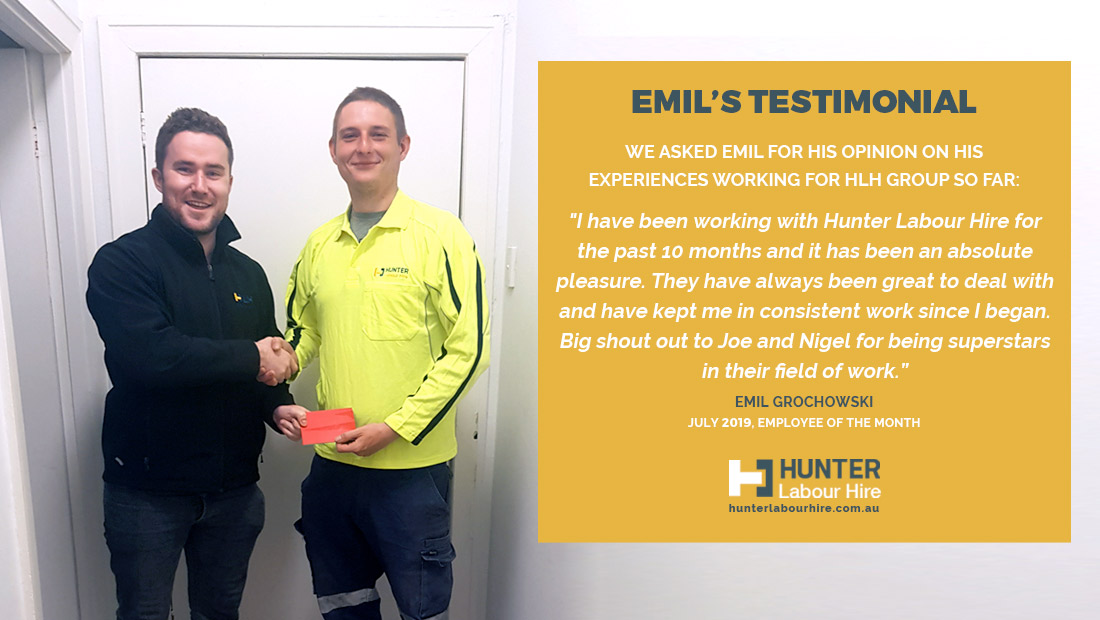 Emil's Testimonial
We asked Emil for his opinion on his experiences working for The HLH Group so far:
"I have been working with Hunter Labour Hire for the past 10 months and it has been an absolute pleasure. They have always been great to deal with and have kept me in consistent work since I began. Big shout out to Joe and Nigel for being superstars in their field of work."
Client Testimonial
As part of the Employee of the Month process (and making sure our labour hire staff are performing as they should), we spoke with Colin, Emil's current host employer, who had this to say:
"Emil is a very reliable and honest worker who has the ability to perform any task asked of him and usually directs other workers in how and when to perform their works on a daily basis. Emil is a very likeable person and treats his other workmates with respect and has become a vital part of our team"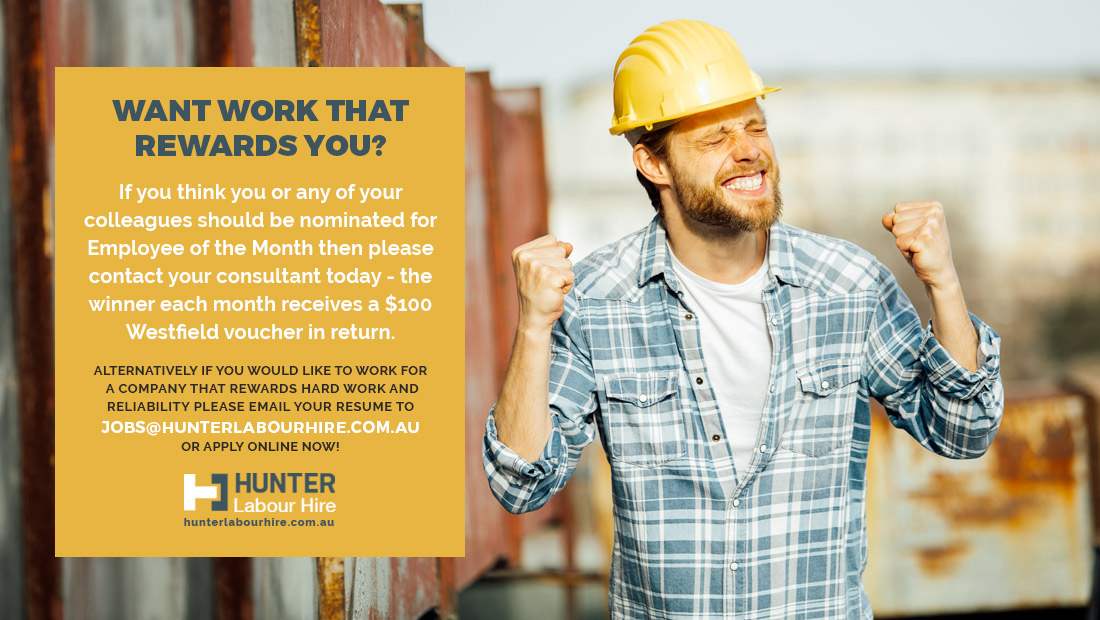 Want Work That Rewards You?
If you think you or any of your colleagues should be nominated for Employee of the Month then please contact your consultant today – the winner each month receives a $100 Westfield voucher in return. Alternatively if you would like to work for a company that rewards hard work and reliability please email your resume to jobs@hunterlabourhire.com.au or fill in the online form to apply now!