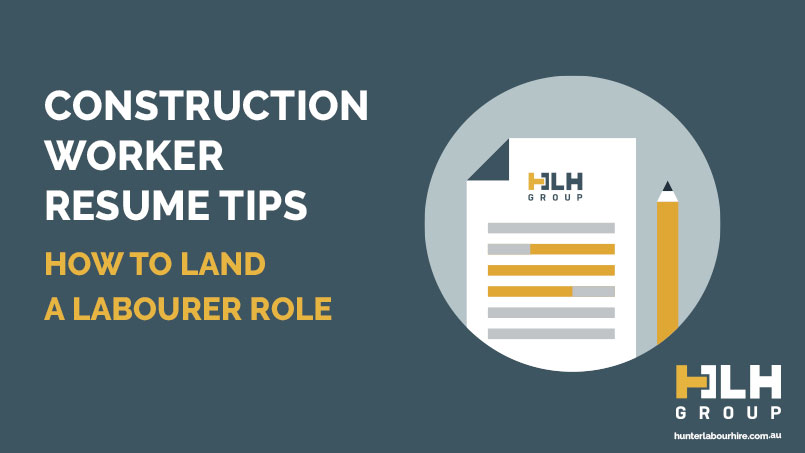 26 May

Construction Worker Resume Tips – How to Land a Labourer Role
How To Get A Labour Hire Job
Searching for a new job is an emotional process and ensuring you have a good resume can be the key to getting your foot in the door with a lot of companies, especially in construction and labour hire. Writing a construction resume can be a daunting task but it is worth putting the effort to get your foot in the door. When applying to a labour hire recruitment agency, you'll be up against a lot of other potential candidates so here are a few tips on how to nail your resume to land your ideal job in construction.
Get Your Resume Right From The Start
First impressions are key, so a bright, professional layout will help catch a potential employers eye. Your full name, contact information and trade should be at the top of your resume along with a short opening few lines/paragraph about yourself. Opening with waffle or irrelevant information to your application may lead to your resume being overlooked. Include your construction skills and worksite experience to sell yourself from the start.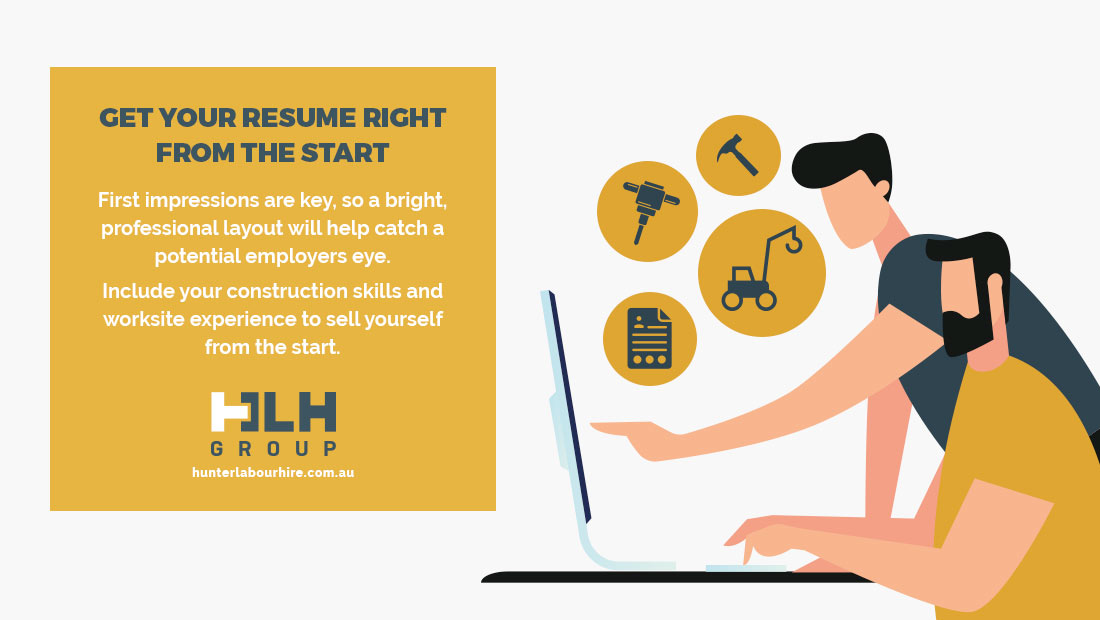 Speak From Experience
Focus on summarising your experience in a succinct and relevant way. Include construction companies you have worked for, how long for, details of your role and accomplishments whilst working there. For example:
"Whilst working for XYZ Carpentry, I honed my skills in hanging doors, framing walls and setting out accurately. I worked with timber and aluminium and was part of a team who completed three award-winning residential homes."
Additionally, some employers also like to know the reason why you left each of your previous construction roles so it's worth including this to show your employer that you can be relied upon.
Tailor Your Construction Resume
Aim to tailor your construction resume to the specific job you're applying for. Going for a scattergun approach, using the same resume to apply for many different jobs probably won't bring the return you're looking for. It's worth spending a bit of time researching your potential employer and what they're looking for. If there are keywords in their job description, mirror these in your resume to really grab the employers attention. If you're applying for a construction job with a specific skill set needed, write down your experience utilising those on-site skills.
Make Your Resume Stand Out From The Crowd
Mugshot: Including a professional photograph of yourself can help you stand out from the crowd. A bright smile and a clean looking image can make a resume more memorable to labour hire recruiters.
Typos: Simple spelling mistakes can devalue your application and gives the impression that you haven't put much effort into writing your construction resume or that you have rushed it. It takes away from the level of professionalism of your application and is easy to get right – have someone check over your resume to make sure there are no typos.
Cover to Cover: including a cover letter with your resume can also bolster your application with labour hire agencies. A short paragraph explaining why you want the construction job and why you are the right candidate can also boost your chances of getting hired.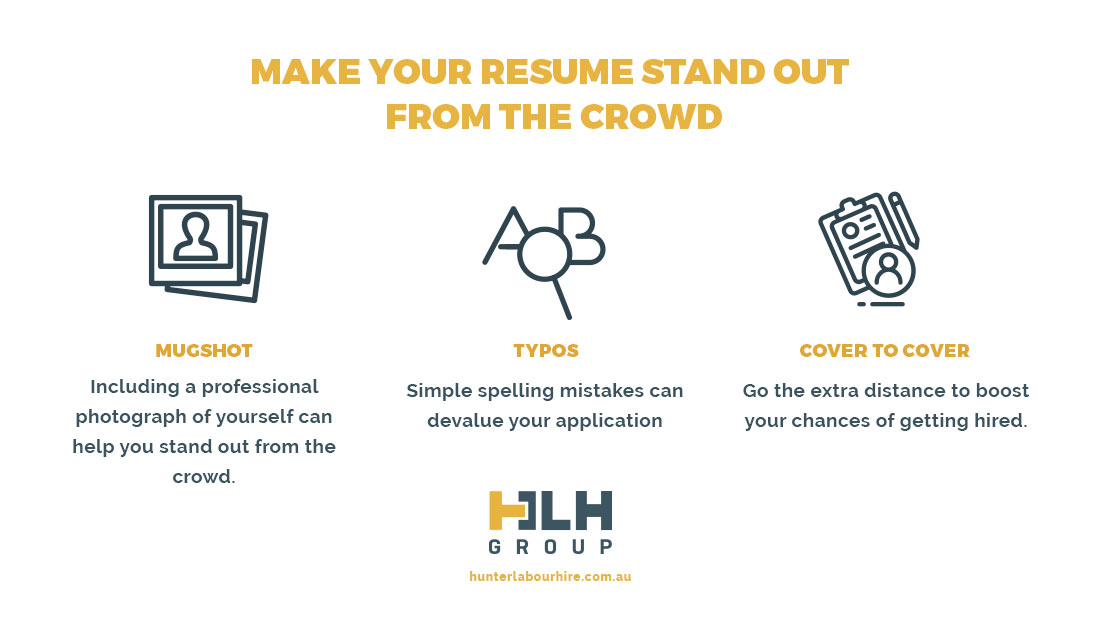 Construction Worker Resume Tips
Writing a resume is subjective and there is no set method for doing it – so feel free to add your twists and get creative when writing yours. If you feel you have the relevant construction experience and want to work for Sydney's top-rated labour hire firm, please send your resume to jobs@hunterlabourhire.com.au