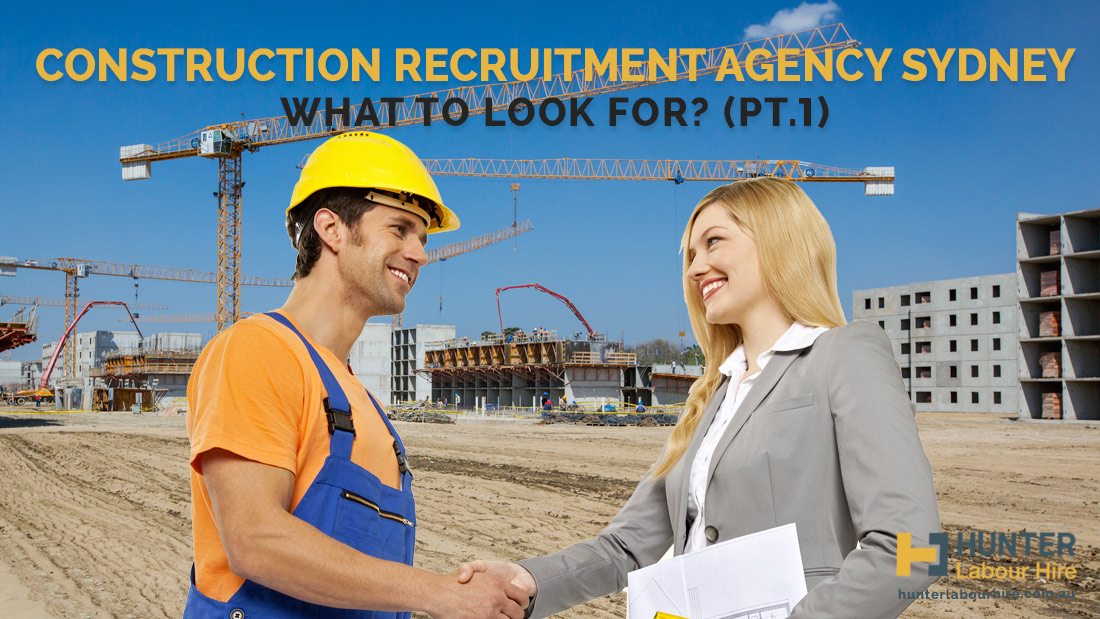 17 Mar

Construction Recruitment Agency Sydney: What To Look For? (Pt.1)
Construction Recruitment Agency Sydney
Currently in Sydney there is no shortage of labour hire or recruitment companies that offer their services to the construction industry. Each day it seems more and more companies are setting up to cater for the insatiable demand for labourers and tradesmen through Sydney and NSW. At Hunter Labour Hire we believe that there is plenty of work to go around and we welcome all competitors to the industry.
Picking a construction recruitment agency in Sydney can be like navigating a mine field; some good, some bad.
Construction Recruitment Agencies in Sydney: The Good & Bad
The good: Are truly set up to offer your construction company an excellent level of service that will have a real positive impact on your project by providing you with the casual and full time employees that match your company's requirements.
The bad: These guys are only in it for the short term, and with the level of service provided, that is the most likely outcome.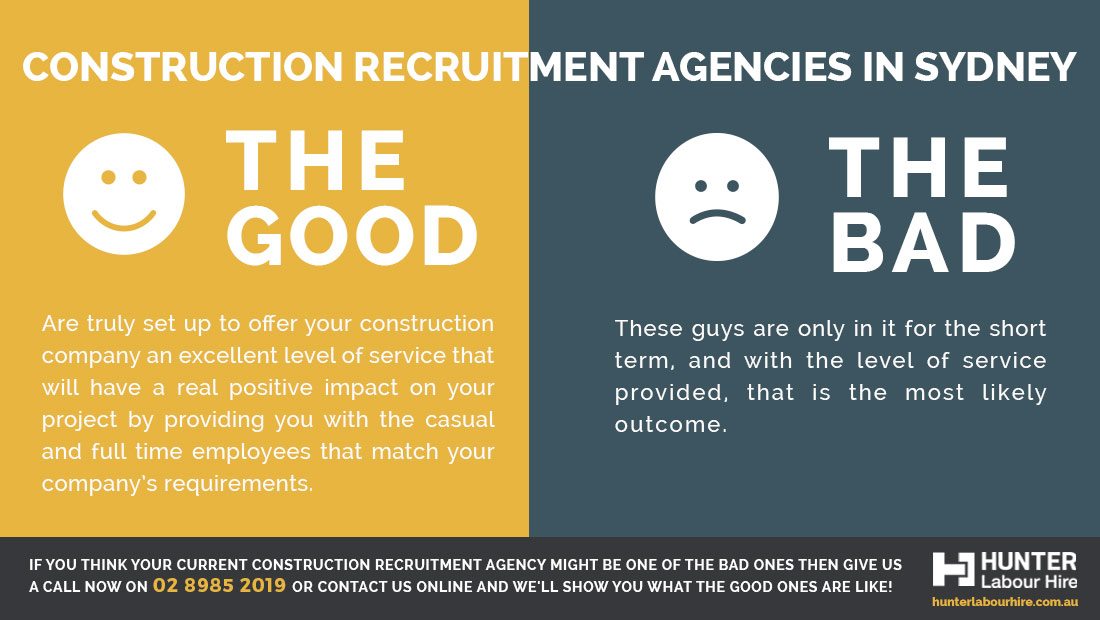 Characteristics Of A Top Construction Recruitment Company
Here is what to look for to find Sydney's Top Construction Recruitment Companies!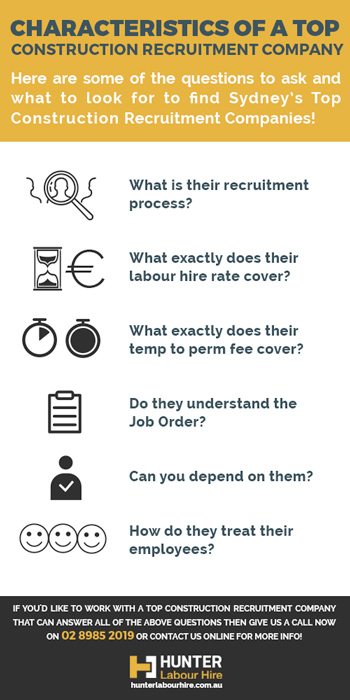 What is their recruitment process? This is one of the most important aspects you should consider. How are they finding the candidates for your company? How far are they willing to go? Do they do something that other companies don't to find the ideal candidate for you. How comprehensive is their recruitment process? Do they have verifiable reference checks completed? What questions do they ask in the interview stage? If you are using an external recruitment agency then you are entitled to know the ins and outs of their recruitment process, make sure you know.
What exactly does their labour hire rate cover? A good construction recruitment company will be completely transparent about what their fee covers. As a minimum, you should ensure that your labour hire company is paying their workers in accordance with the Building & Construction Award. They must also have Public Liability and Workers Compensation insurance – make sure to ask for up to date copies of their certificates of capacity.
What exactly does their temp to perm fee cover? Does the company even offer a temp to perm option? Does the fee cover a replacement also if the original placement fails to work out?
Do they understand the Job Order? A good recruitment company will be inquisitive about each job order you send them. They will try their best to understand the brief so that they can deliver the best results for your company and their own candidates. If your labour hire company is not asking questions, then maybe you should be!
Can you depend on them? In construction, it is rare that things go to plan. With delays and last minute changes not uncommon your agency must be flexible to your needs. Is there someone you can contact with a late Sunday call for an extra labourer on a Monday if needs be? If one labourer is sick, is there an able replacement available? How far are they willing to go for you is a key indicator of how much your business is valued.
How do they treat their employees? Happy employees are hardworking employees. Therefore, it's important that the labour hire company providing workers to your job is looking after their employees. This means in all respects such as fair wages, consistent work, and in general making sure their employees are working in a reasonable and safe working environment.
Are they proactive? Good recruitment companies know exactly what their clients want in their employees. They may even have suitable candidates lined up and ready to go before job orders are made. This allows placements to be made in the smoothest manner possible.
Construction Recruitment Specialists in Sydney
At Hunter Labour Hire we truly believe we are one of the top construction recruitment companies in Sydney. If you can't answer the questions above about your current labour provider or would like to know more about HLH then give us a call on 02 8985 2019 and let us tell you how we can solve your recruitment head aches and labour hire needs. And, you can check Part 2 of our guide here to find out what not to look for in construction recruitment agencies in Sydney!
Want us to reach out to you? No problem fill in our contact form here and we'll get back to you asap!