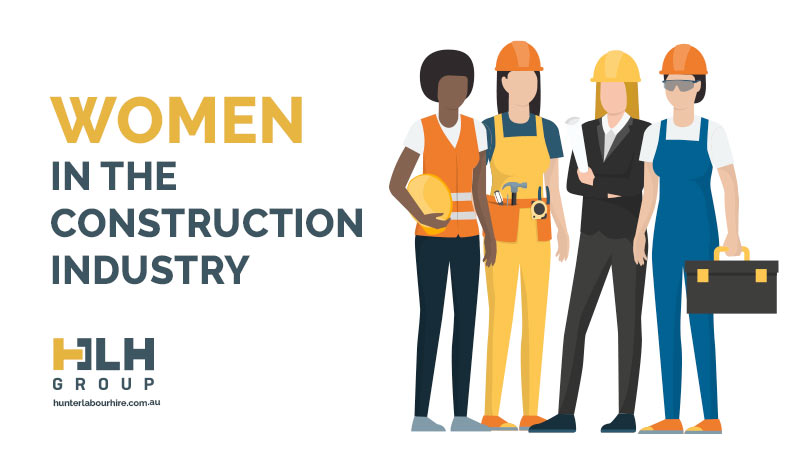 05 Mar

Women in the Construction Industry
Women in Construction
As it is International Women's Day we thought it would be a good time to highlight the importance of women in the construction industry. Construction is an industry which has long been heavily dominated by men from the bottom up. However, over the years, attitudes around the world have begun to change, and society has become far more progressive and inclusive of diversity.
What is International Women's Day?
International Women's Day is a global day celebrating the social, economic, cultural and political achievements of women. The day also marks a call to action for accelerating gender parity. Significant activity is witnessed worldwide as groups come together to celebrate women's achievements or rally for women's equality.
Marked annually on March 8th, International Women's Day (IWD) is one of the most important days of the year to:
celebrate women's achievements
raise awareness about women's equality
lobby for accelerated gender parity
fundraise for female-focused charities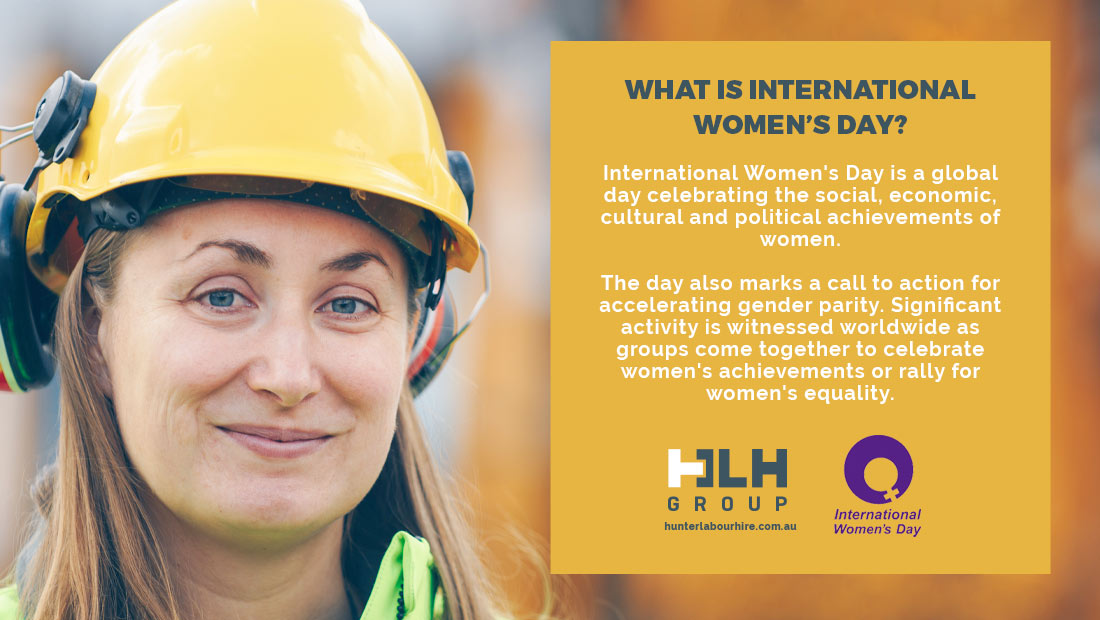 Women in the Construction Industry
On average women make up around 10% of the construction industry workforce with the majority holding office positions in sales or administration. Only roughly 1 in 100 front line construction workers are women and as a result, it can be an intimidating environment for them with such a lack of diversity. As with any industry, access to the best talent is hugely important and construction needs to be accessible for women so that the best candidates can reach the top jobs.
Inspiring Women in the Construction Industry
We've put together a list of women in top construction positions who are inspiring and empowering women around the world.
Elizabeth Diller – Architect and Partner of Diller Scofidio + Renfro and Architectural Professor at Princeton University. Diller is credited for her work in several famous buildings around the world, including museums, universities and performing arts centres some of which seem to defy physics in their impressive design.
Alexis McGuffin – Vice President, Business Development & Partnerships at Lendlease U.S. Lendlease is a massive global construction company who cranes can often be seen dotting the skylines of Sydney. McGuffin rose through the ranks at Lendlease to this top position, now having a large influence of the companies growth and future opportunities.
Diane Hendricks – Co-founder of ABC Supply. Renowned for being the richest self-made woman in America, Henricks established ABC Supply in 1982, America's largest wholesale distributor of roofing and window products. Raised on a small dairy farm in Wisconsin in 1947, Forbes estimated her wealth at a staggering $7.8 billion in 2020.
Sorcha Hunter – Director at Hunter Labour Hire. With a degree in property economics and a background in B2B sales, Human Resources and Recruitment Sorcha established Hunter Labour Hire back in 2015 and has built the company from the ground up to where it stands today – the top-rated labour hire firm in Sydney. Employing over 160+ labourers, tradesmen, and operators HLH Group supplies quality labour to numerous clients across Sydney.
40% of the Hunter office is female with Sarah and Jacinda heading up our accounts and finance department and Emma maintaining our administration (and of course Molly our office mascot!).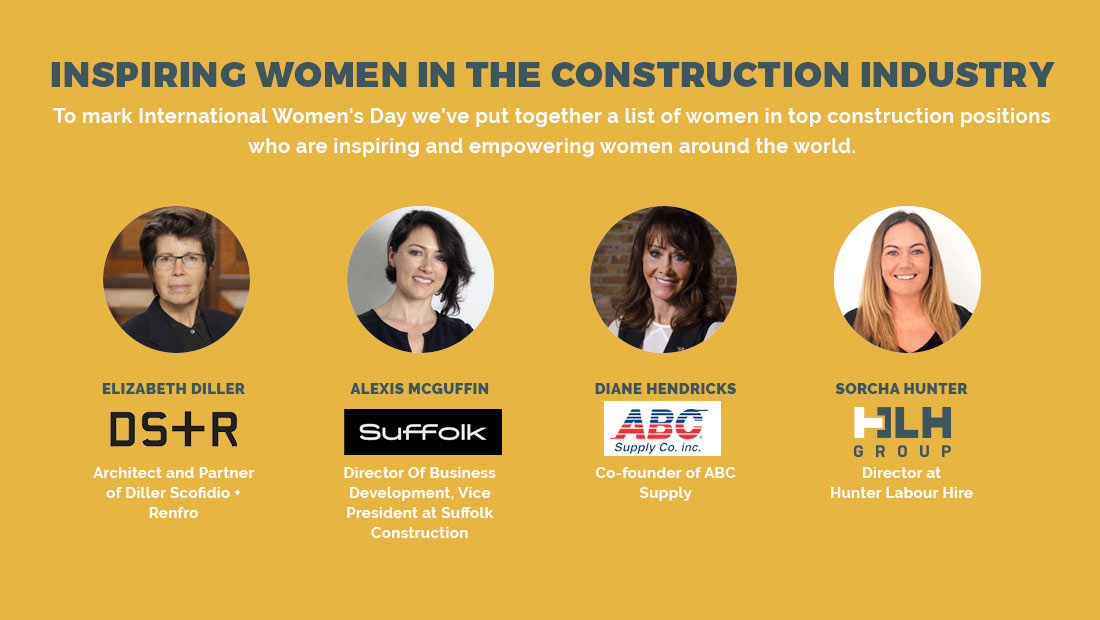 Tipping Our Hard Hats
With many businesses and services now implementing a D & I policy (diversity and inclusion) having a strong core of women in at the heart of any business is important. As the next generation enters the workforce we hope to see more women like those listed above enter the building and construction industry and inspire others to reach their potential. Women in construction we tip our hard hats to you!