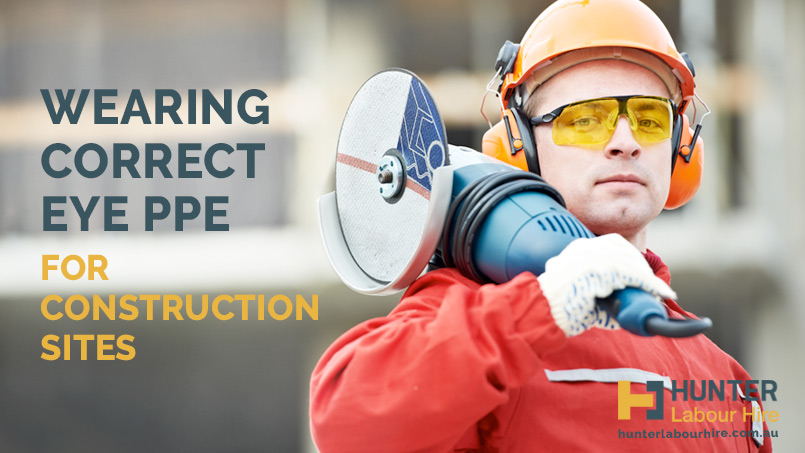 22 May

Wearing Correct Eye PPE for Construction Sites
Correct Eye PPE for Construction Sites
This week's blog is part of a series of safety-based blogs, having recently discussed hard hats for labour hire, and in it we will detail correct eye wear for PPE as well as outline some recent incidents which have occurred on site, how they occurred, and Hunter Labour Hire's best advise to help reduce such incidents.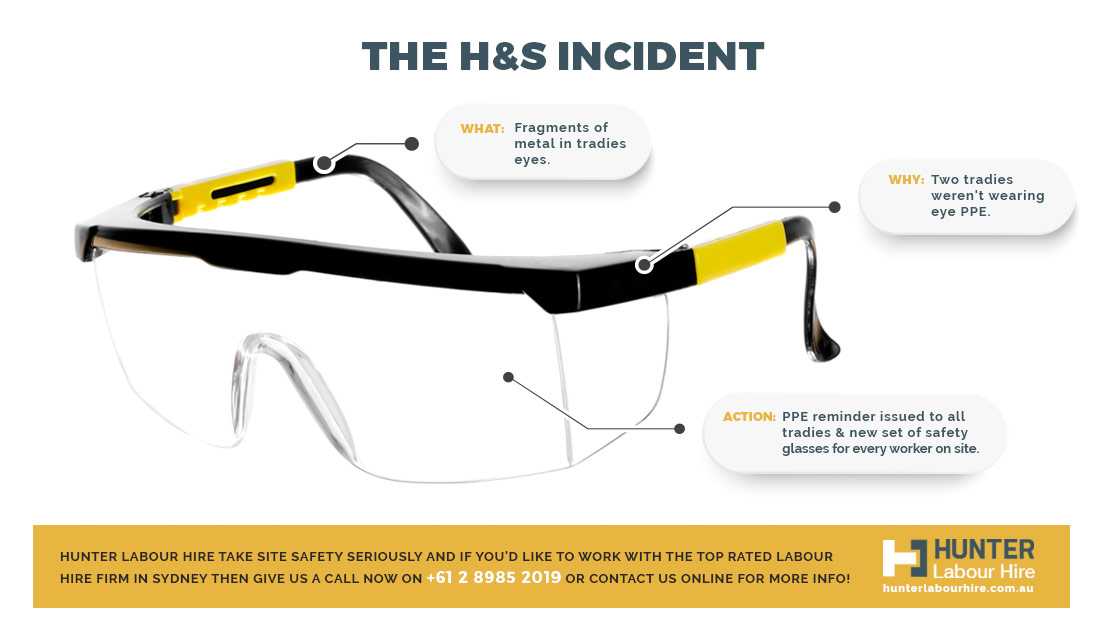 The H&S Incident
Two of our labour hire workers recently got a small fragment of metal in their eye on site whilst going about their normal site duties.
How it occurred:
Although the workers in question weren't working with metal themselves, several other workers on site were conducting with the required high risk work licences were doing activities involving metal (grinding and welding). All workers conducting the high-risk tasks were wearing the correct full PPE and eye protection, however, both workers who were doing other tasks at the time didn't have their eye protection on which ultimately was the reason the fragment of metal managed to get in both workers eye.
How it could have been avoided:
Both incidents could have almost certainly been avoided if the workers were wearing safety glasses or/and an exclusion zone to this work area set up on site. Hunter Labour Hire always advise all workers during registration and before every new job start to wear full PPE on site regardless of their site duties and that this is for their own safety.
Action taken by Hunter Labour Hire since the incident:
As soon as both incidents were reported to us HLH issued a reminder regarding the importance of full PPE including eye protection to all workers on the site where the incidents occurred.
Hunter Labour Hire PPE Policy
We take site safety seriously and so we issued a new set of safety glasses for every worker on the site in question in case any of them had missing PPE. We also have our PPE policy which includes the following:
During registration HLH issue "Standard Operating Procedures (SOPs)" for all PPE.
During registration HLH run through the importance of every item of PPE.
During registration HLH issue any PPE that a worker doesn't already have purchased themselves.
Before the start of every job our consultants remind the workers of the specific PPE required for that job.
Regular updates are sent to every worker detailing any incidents which have been in the media or occurred on our sites. These updates include reminders to all workers of the importance of PPE on site at all times for their own safety.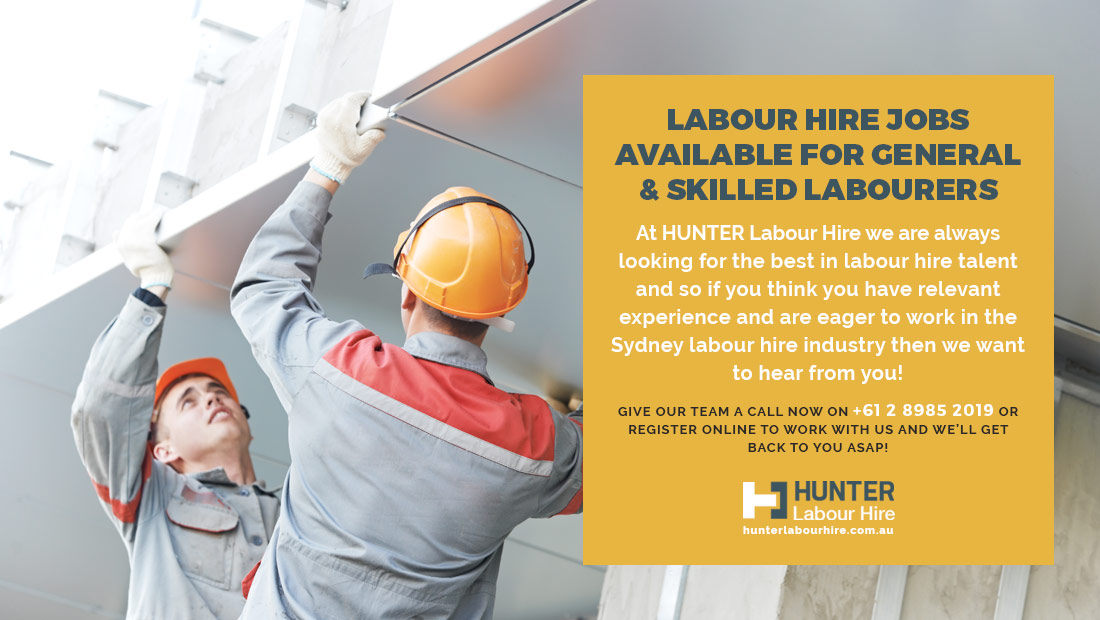 Labour Hire Jobs Available for General & Skilled Labourers
At Hunter Labour Hire we are always looking for the best in labour hire talent and so if you think you have relevant experience and are eager to work in the Sydney labour hire industry then we want to hear from you! Give our team a call now on +61 2 8985 2019 or register online to work with us and we'll get back to you asap!