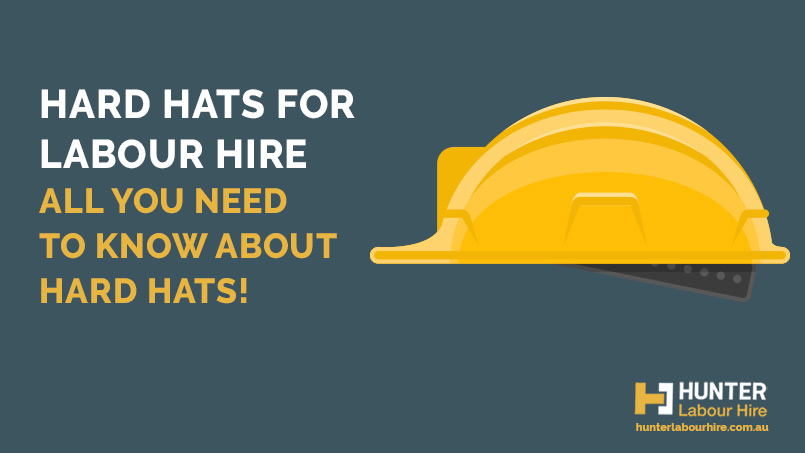 07 Feb

Hard Hats for Labour Hire – All You Need To Know About Hard Hats!
Hard Hats for Labour Hire
If you're working are a labourer then you've undoubtedly come across a construction hard hat – yellow, durable and can be a life saver. And so, in the post as part of our new series going over key PPE gear for labourers, we'll give you some background on the history of the hard hat, let you know where you can buy one here in Sydney and give some info about the different types of hard hat available – read on!
Did You Know? The History of the Hard Hat
Hard hats originally started out on the battle fields of WW1. Back in the day safety wasn't so important in the construction industry which unfortunately resulted in a lot of deaths in the workplace. Hard hats weren't even heard of back then so workers would paint regular hats with tar and leave them in the sun to harden although this left them with one smelly headpiece.
In the 1920's, the first industrial hard hats went into mass production. The first construction site on which workers were required to wear hard hats was the construction of the Hoover Dam in 1931, by order of the Dam's Chief Project Engineer Joseph Strauss.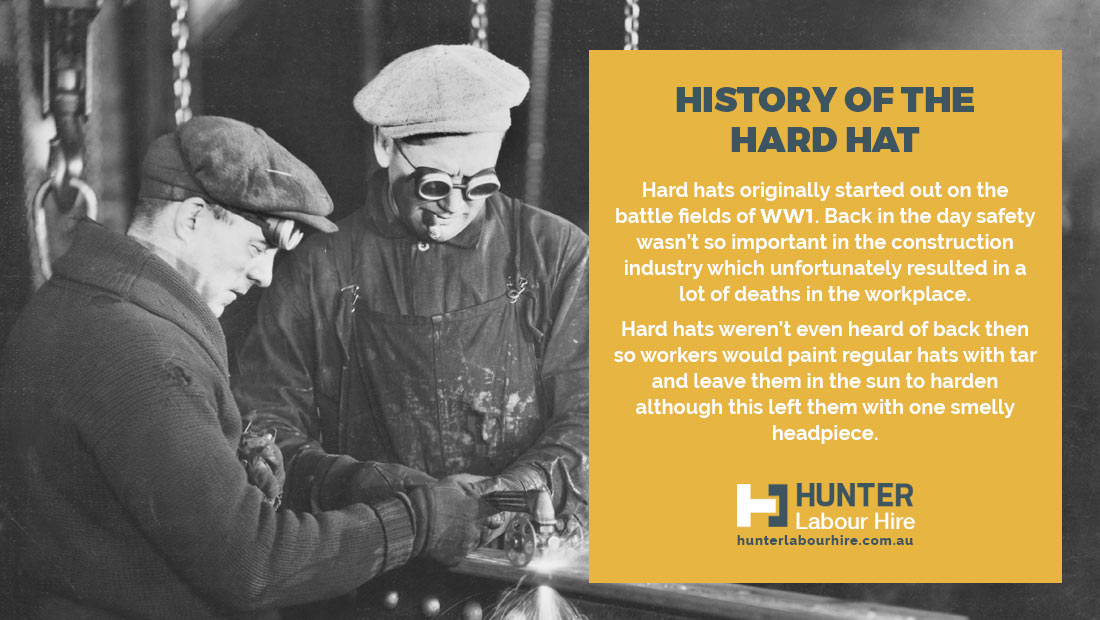 Where to Buy a Hard Hat in Sydney
If you are looking to buy a hard hat in Sydney to start work in the construction industry here are a few handy places to pick one up. Lowes have multiple stores around the city and in the Eastern Suburbs with a good selection of hard hats on offer. Bunnings Hardware is the go-to place for all tradie's supplies and a good place to pick up a sausage snag with stores all over Sydney you wont have to travel too far to get a hard hat. Officeworks in Bondi Junction is another option to buy your hard hat and is close to our office. Another, and best, option is to come in and register for work with one of our recruitment consultants and once you complete our induction process we will supply you with a Hunter Labour Hire hard hat of your own.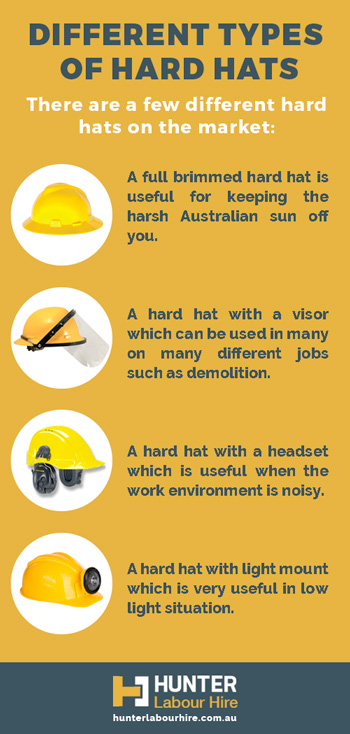 Different Types of Hard Hats
Now that you know where you can pick up a hard hat in Sydney here is an overview of a few different hard hats on the market:
a full brimmed hard hat is useful for keeping the harsh Australian sun off you
a hard hat with a visor which can be used in many on many different jobs such as demolition
a hard hat with a headset which is useful when the work environment is noisy
a hard hat with light mount which is very useful in low light situations
PPE Equipment – More Than A Fashion Statement
Personal Protective Equipment (PPE) is required to work in construction in New South Wales and it's a requirement, not an option. What will be required on sites will vary however the minimum requirement is hard hat, hi vis and steel toe capped boots. Your recruitment consultant will let you know if you need additional PPE on site such as long pants, long sleeves, glasses, gloves or earmuffs.
Want A Hard Hat and Job?
So, if you are looking to buy a hard hat in Sydney you can use one of the above stores or as mentioned come into the Hunter Labour Hire offices for an interview and you can have one of ours. If you are an experienced tradesperson or labourer looking for work please email your resume to jobs@hunterlabourhire.com.au or apply online and one of our friendly team will get back to you soon.