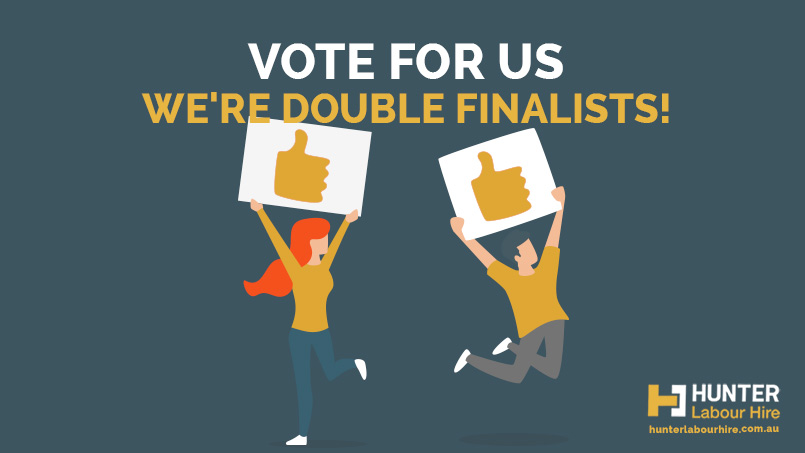 05 Oct

Vote For Us – We're Double Finalists!
Double Finalists!
We're Finalists! In case you hadn't already heard we've had a busy and exciting few weeks at Hunter Labour Hire and have been successful in getting through as finalists in two separate business awards.
Irish Australian Chamber of Commerce Awards
The aim of the Irish Australian Chamber of Commerce Awards is to celebrate innovation and best practice in the Irish Australian business community through the assessment of various categories of businesses and professionals. A seventh people's choice category provides an opportunity to vote online for your favourite finalist.
We have been lucky enough to get through as finalists in two categories "SME of the Year" and our Director Sorcha Hunter as a finalist in "Young Entrepreneur" category.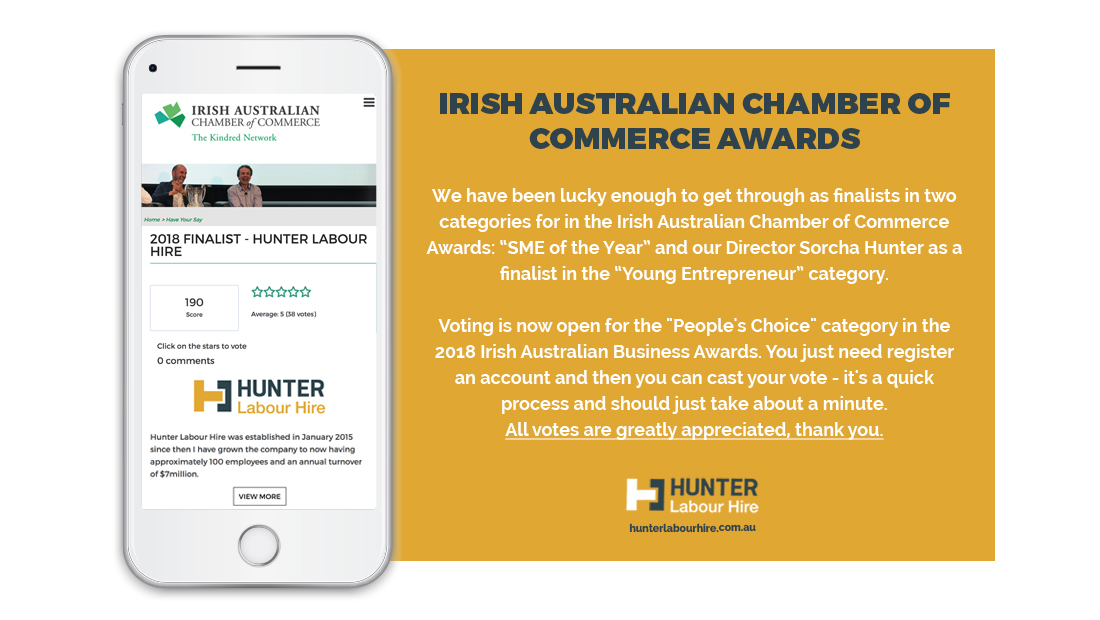 .
Voting is now open for the "People's Choice" category in the 2018 Irish Australian Business Awards. Click here to vote for Hunter Labour Hire. You just need register an account and then you can cast your vote – it's a quick process and should just take about a minute. All votes are greatly appreciated, thank you.
The awards gala night is being held on the 12th October 2018, so we will keep you updated on how HLH do on the night and you can check out our video submission below.
Waverley Council Brightest and Best Business Awards
We found out this week that for the second year running we're finalists in the Professional Services category of the Brightest and Best Business Awards 2018. The online voting for this award has now closed but thanks to everyone who voted to get us through to the finalist stage.
The gala awards dinner will be held at the Eastern Suburbs League Club in Bondi Junction on the 14th November so fingers crossed we have a good night here too! Rest assured we'll let you know how things go!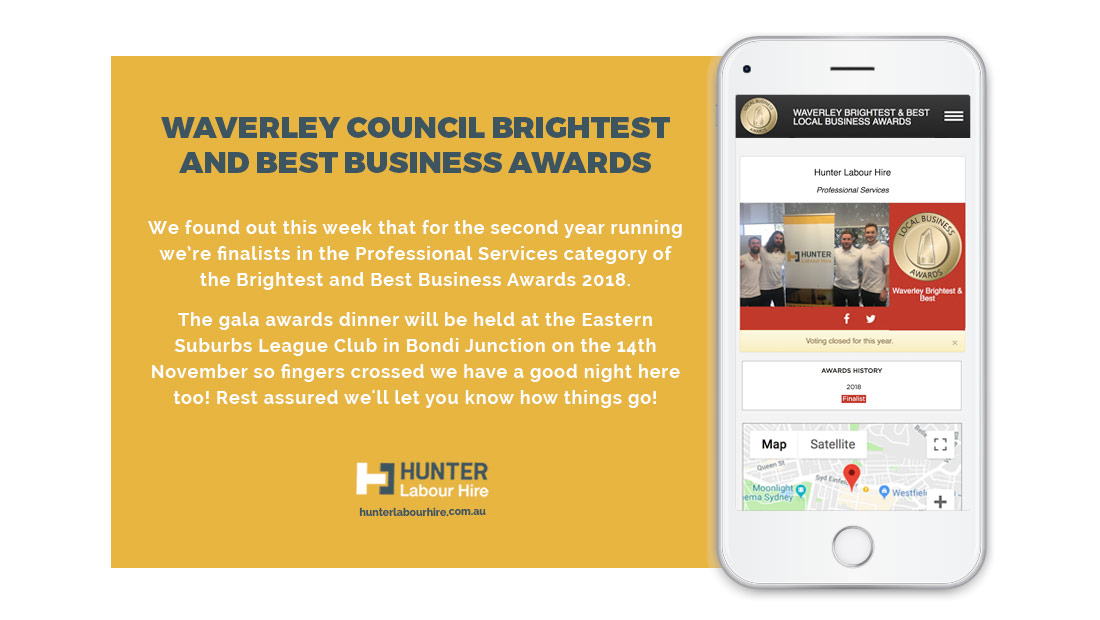 Voting With Your Feet
Hopefully you can spare a few minutes to give us your vote – would be appreciated as every vote counts!
And, if you'd like to vote with your feet, if we can help with any of your upcoming labour hire requirements or you would like an up to date schedule of our rates please drop us an email info@hunterlabourhire.com.au, give us a call on 02-89852019 or contact us online.