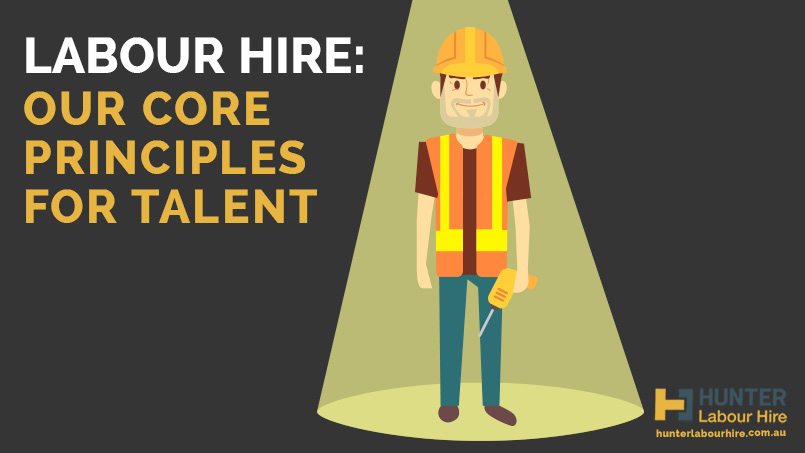 30 Jun

Labour Hire: Our Core Principles For Talent
Core Principles for Labour Hire Talent
Hunter Labour Hire employ a wide variety of workers from carpenters, electricians and labourers. We go through the full recruitment process with each successful applicant. The first step is our online registration once this has been completed we can see if they have the skills and attributes that would make them good workers. Then successful applicants will be invited in for an interview this enables us to meet them face to face. We will take copies of their white cards, tickets, qualifications and i.d and discuss in more detail what they have done on the work front. We also have a chat with them about what they expect from us as a company and what we expect from them in return. When they have left the office we start the background work, visa checks, reference checks and uploading all of this onto our CRM system.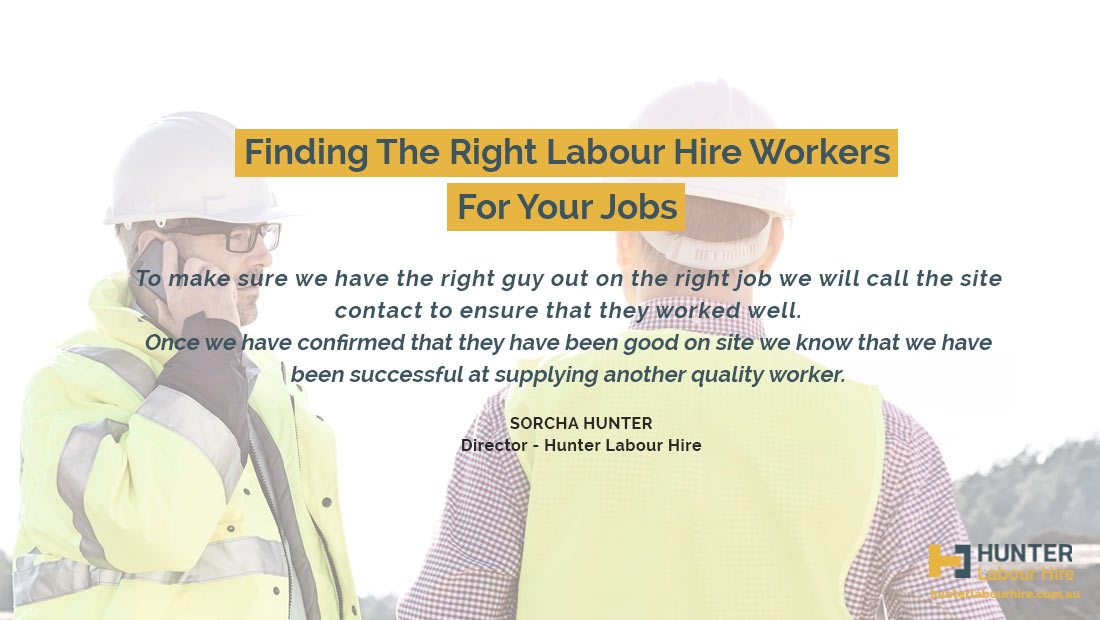 Finding The Right Labour Hire Workers For Your Jobs
Now they are all set up ready to go we line them up with the most suitable job for their skill set and out they go. We ensure they receive a message confirming all the job details on their phone and once they confirm back they are then are locked in on that job. Just to make sure we have the right guy out on the right job we will call the site contact to ensure that they went well. Once we have confirmed that they have been good on site we know that we have been successful at supplying another quality worker.
Construction Recruitment – The Right Way!
Our workers are all treated the same they all get a chance to prove that they are hard workers, reliable and committed. We initially speak to them daily and once they secured long term work this goes down to weekly although some still call us every day. This means we can see how the job is going from their point of view and to make sure everything on site is going well and they are still meeting the standards we and our clients expect. We also give them any feedback we receive from the client whether it be negative or positive.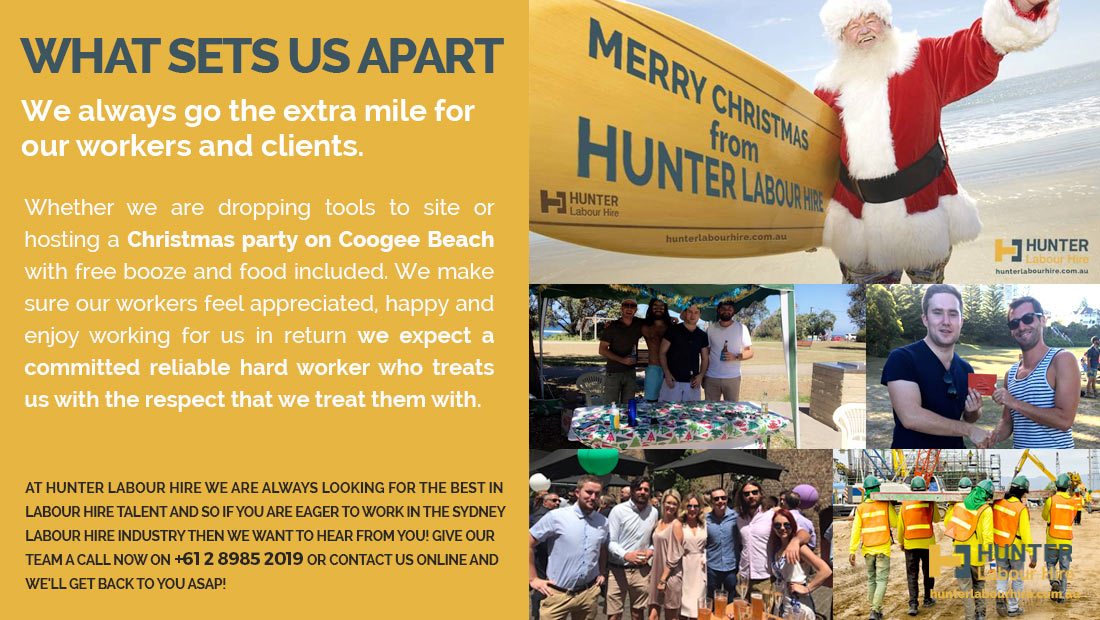 What Sets Us Apart
We always go the extra mile for our workers and clients. Whether we are dropping tools to site or hosting a Christmas party on Coogee Beach with free booze and food included. We make sure our workers feel appreciated, happy and enjoy working for us in return we expect a committed reliable hard worker who treats us with the respect that we treat them with.
Labour Hire Jobs Available
At Hunter Labour Hire we are always looking for the best in labour hire talent and so if you like the sound of the above and are eager to work in the Sydney labour hire industry then we want to hear from you! Give our team a call now on +61 2 8985 2019 or register online to work with us and we'll get back to you asap!