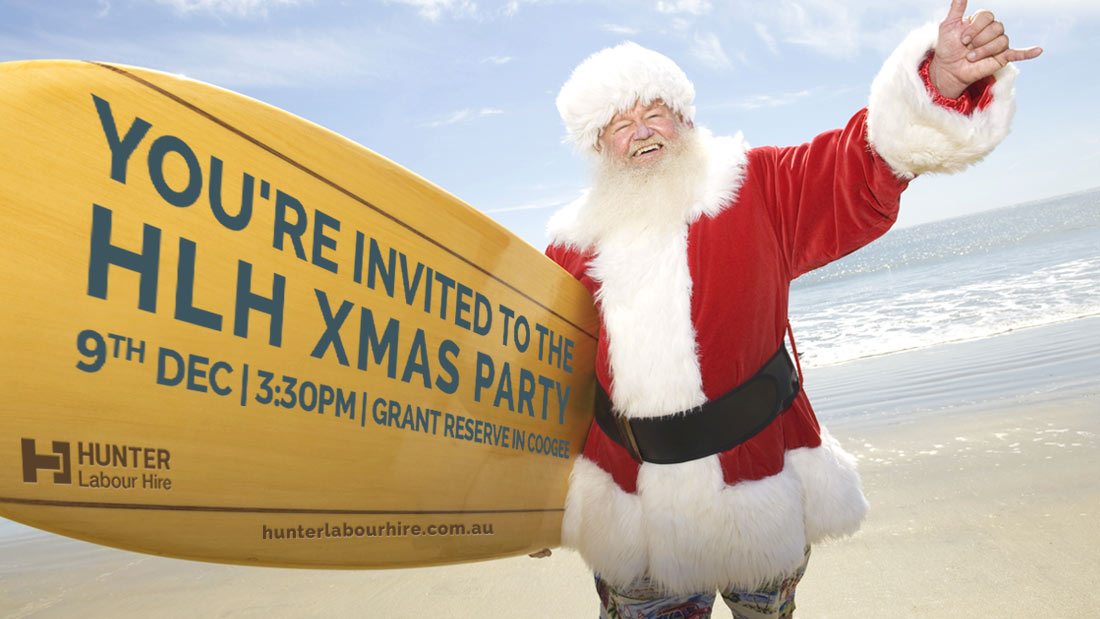 25 Nov

The HLH X-Mas Party!
HLH X-Mas Party
Hunter Labour Hire would like to invite you to our Xmas Party on Friday 9th December from 3:30pm onwards at the Grant Reserve in Coogee! 2016 was a great year for the business and we want to celebrate that with our labourers, tradies, staff and friends who have helped make the year possible and what better way to do it then a beach party!
Hunter Labour Hire X-Mas Party 2016!
In what we hope will become an annual party this year we'll have a number of games, sporting comps and some footy with some excellent prizes to be won! We'll also be providing food and drinks to sustain you throughout the arvo!
If you'd like to attend the party then please RSVP by 2nd December 2016 to confirm your place. You can RSVP via our Facebook event here!
A Christmas Bonus?
And, if you're thinking of bringing a few mates to the party then why not refer them too? The HLH refer a friend scheme is still going strong so if you're looking for an extra Christmas bonus then check that out!
Anyway, Happy Xmas from all the team at Hunter Labour Hire and hope to see you at the party!