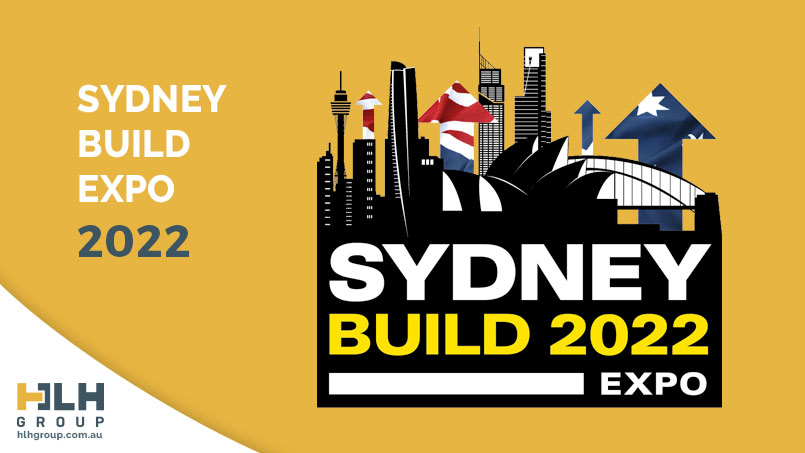 20 May

Sydney Build Expo 2022
Sydney Build Expo 2022- It's Back!
HLH Group will be exhibiting at the Sydney Build Expo 2022. The Expo returns on June 1st and 2nd for a 6th year. The two-day networking event showcases all the latest opportunities for Australia's construction, architecture, engineering and infrastructure industries. It is open to everyone and aims to attract people from all backgrounds including contractors, architects, engineers, home builders, developers and construction professionals. It is free to attend by using this link and this year it will be hosted at ICC Sydney in Darling Harbour.
Showcasing Effective Labour Hire
HLH Group will be showcasing what we can offer including effective labour hire solutions, permanent recruitment for blue- and white-collar construction, manufacturing and landscaping roles, and our recent Group Training Organisation (GTO) registration which enables us to facilitate trade apprenticeships. In addition to this, HLH Marketing will also be in attendance to show the value we provide to our existing clients including drone photography, social media management and other marketing services. Be sure to drop by and say hello to one of our consultants and they would be happy to have a chat to discover how we can benefit you as a professional or a business owner. We also have plenty of prizes on offer from minor to major prizes that can be won via a wheel spin.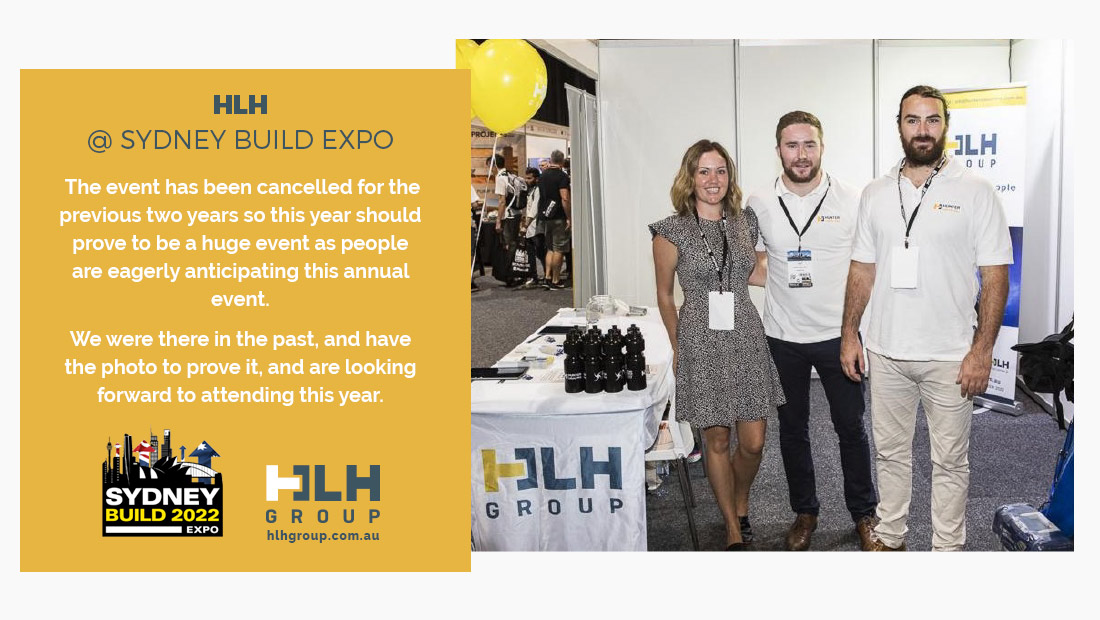 Us in 2018
The event gives attendees access to presentations, workshops, exhibition stands and a chance to network with thousands of people. The event has been cancelled for the previous two years so this year should prove to be a huge event as people are eagerly anticipating this annual event. We were there in the past, and have the photo to prove it, and are looking forward to attending this year.
Sydney Build Expo 2022 Agenda
There is a structured agenda over both days involving talks, discussions, presentations, and demonstrations on topics such as innovation, sustainability, environmental factors affecting construction as well as discussing the current material and labour shortage and how to adapt to overcome such issues. Now more than ever people need opportunities to network as the benefits cannot be underestimated. Such benefits include but are not limited to strengthening business connections, getting fresh ideas, raising company and personal professional profiles, advancing career prospects, gaining access to job opportunities, gaining knowledge, advice, support, confidence and establishing strong relationships.
Focus on Mental Health
This year's event will also have a special focus on mental health with a QR code available for attendees to donate to 'RUOK?' – an Australian non-profit suicide prevention organisation. Workshops and talks will be in attendance in a bid to raise awareness and remove the stigma sometimes associated with mental health. In total, an estimated 500 exhibitors will be showcasing their latest products, services, and solutions with 10,000 industry professionals expected to attend over the two days.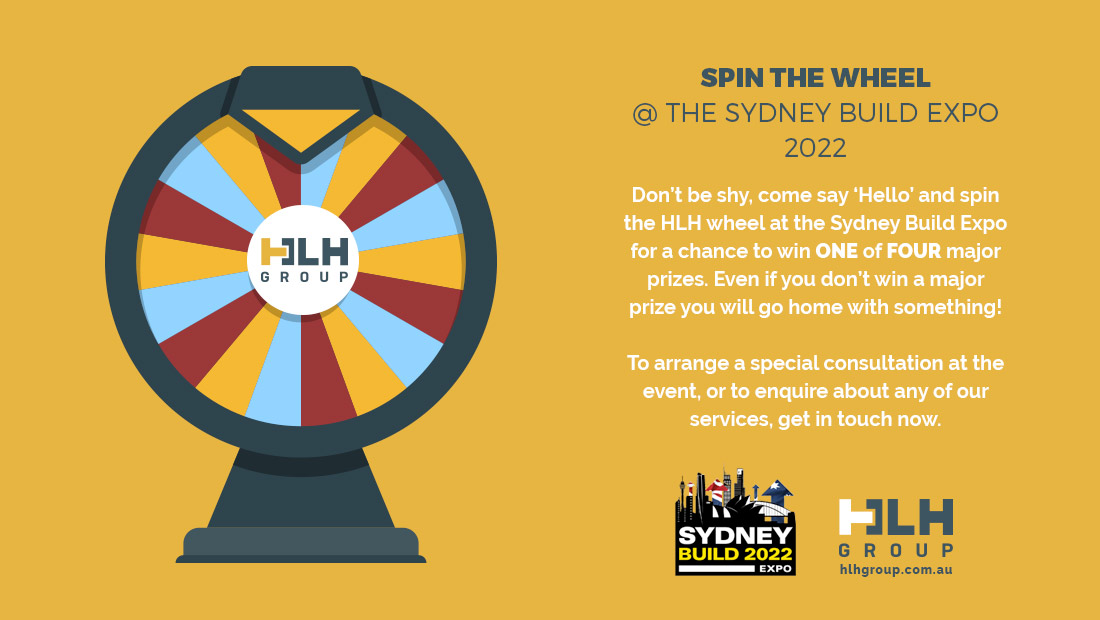 Spin the Wheel @ The Sydney Build Expo 2022
We hope to see you down there at this year's Sydney Build Expo event. Don't be shy, come say 'Hello' and spin the HLH wheel for a chance to win ONE of FOUR major prizes. Even if you don't win a major prize you will go home with something! To arrange a special consultation at the event, or to enquire about any of our services, get in touch now.