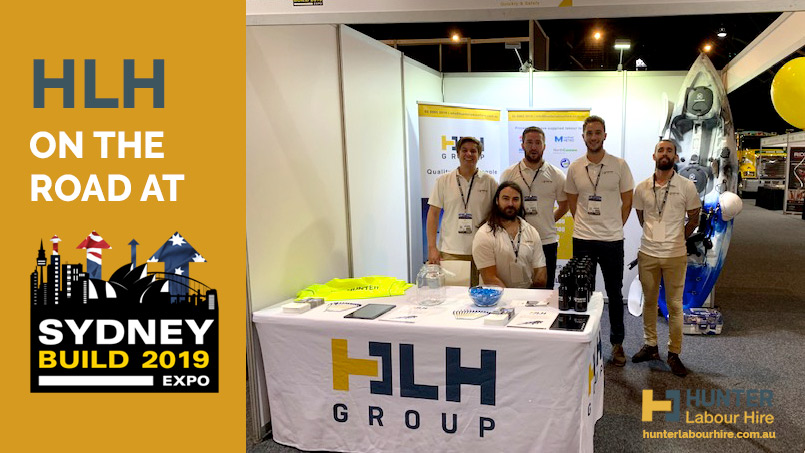 22 Mar

HLH On The Road At The Sydney Build Expo
HLH at the Sydney Build Expo
It surely has been a busy month to date for the gang at HLH and with no sign of anything slowing down, the team has managed to work extremely hard, all while having a good time doing it.
As always, we have been running a very tight ship in here however, between the thousands of phone calls and the first of many team photo's, the team managed to fit in a two-day stint at the Sydney Build expo. Its not often that we manage to get out of the office, (bar the weekly site visits) so for us to get out for a full two days, well, it felt like the weekend came early to some extent. Reality set in however, when we all realized that it certainly was not a weekend and it was going to be an extremely busy couple of days.
Sydney Build Expo 2019
Located in the Hordern Pavilion, we didn't have far to travel from our home in Bondi Junction and we arrived on Thursday morning. While most of the team managed to remain quite subdued and composed, as can be seen from the photo below, Joe could barely contain his excitement.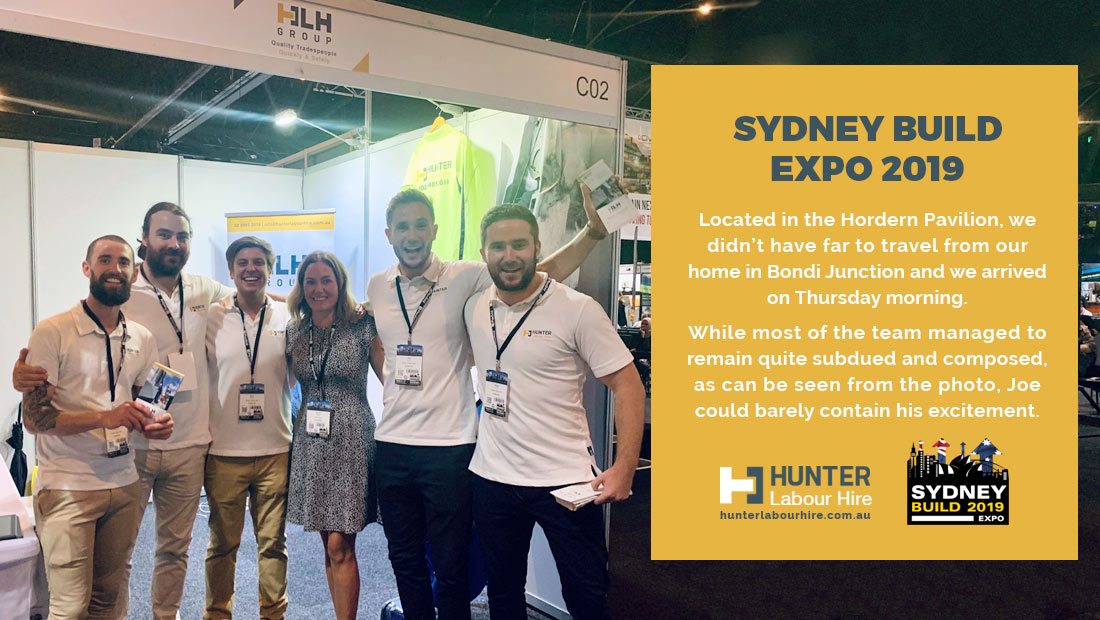 Calm Before The Storm
Following this, it was very much a case of the calm before the storm, and after a short team briefing and a quick coffee, the doors opened and the Hordern Pavilion became flooded with people, obviously all there to speak to us about our amazing service, and unbeatable workers. With over 7000 attendees, I think its safe to say that the team attempted to speak with each one, and nearly managed to. The HLH Group stand was one of the busier stands but not because of the number of free pens, mentos and water bottles we were gifting but the fishing kayak and tackle that we were raffling off at the end of the expo may have had a bit to do with it.
We're Going To Need A Bigger Jar!
Initially we were unsure of how a kayak would be received by the crowds however, it soon became apparent that it was one of the better prizes at the event. It was simple, all you had to do was place a business card in the jar or submit your name online and you were in the draw. After what felt like 10 minutes but turned out to be an hour and a half, we soon realized we were going to need a bigger jar. The day continued, with no rest for the team and before we knew it, the first day was done and dusted. We all returned home and prepared ourselves for another busy day.
The Friday Feeling
Friday morning came, and again it was much of the same. Before we knew it, the exhibition hall was thronged with people once again, all with business cards at the ready. The word had obviously gotten out that somebody could be out on the water fishing within the next 24 hours. Again, as the team were busy discussing all things labour hire, we noticed that a crowd was gathering. It was time for the draw.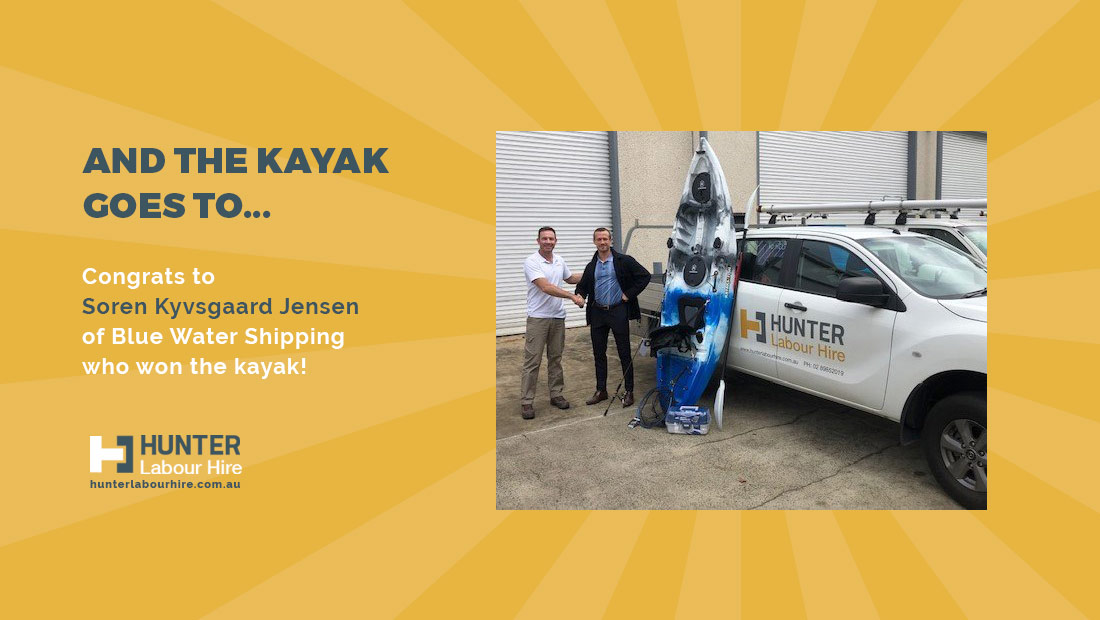 And The Kayak Goes To…
After a final flurry, and a mad dash in some cases, Joe decided it was time and announced that the draw was now underway. There was an air of excitement, but for the most part, you could cut the tension with a knife. A random selection from the online entries was drawn and we were down to the moment everybody was waiting for. We decided that the best way to do it was to have a member of the crowd pick the winning card. And that was that, we were down to 2 names. 2 names for a kayak! Joe flipped a coin. And the winner, Soren Kyvsgaard Jensen of Blue Water Shipping, was announced. For posterity and your viewing pleasure and you can watch the draw as it happened below or on the HLH Group's Facebook page, should you wish to relive the excitement.
A Subdued St. Patrick's Day
It was great to meet so many new people and also see some friendly faces, however after a long two days of impressing, it was time to finally start celebrating St Patrick's day and the team decided to head to the nearest Irish bar. This was a great idea, until everybody realized that they were far to shattered and one by one slipped off home.
Labour Hire Available Now
As always, the team really enjoyed informing the attendees of the amazing work which our staff do day in and day out. If you require any support or assistance on any ongoing or upcoming projects, or wish to join the team, please do not hesitate to drop us a line via email to info@hunterlabourhire.com.au or by calling the office on 02 8985 2019. Our rates are competitive and as always, the work produced by our quality team on site staff is always outstanding.