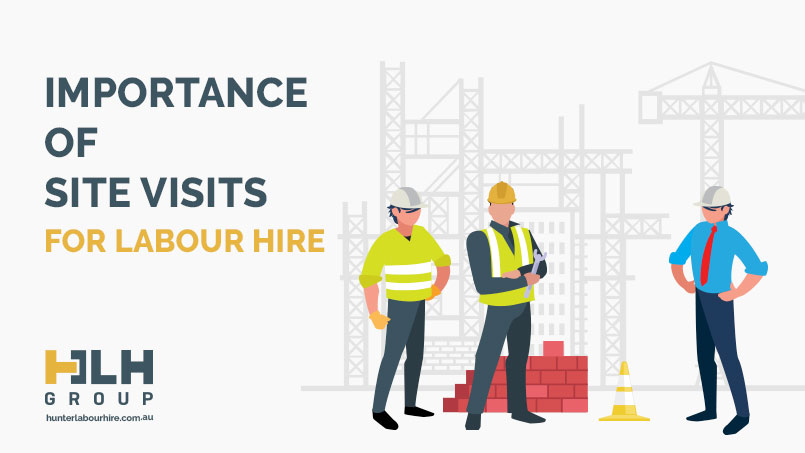 21 Jul

Importance of Site Visits for Labour Hire
Site Visits for Labour Hire
At HLH Group we conduct mandatory site visits with our clients on a weekly basis. This is for several reasons but the most important is to ensure that all sites we send our labourers to are safe places to work. We carry out a workplace health and safety assessment that narrows in on inductions, any high-risk activities or issues that may arise. The purpose of all this is for transparency between HLH Group, the client and the labour hire worker. We have a detailed list of activities that are deemed high risk and this is presented to our workers during the induction process before sending them out to our clients.
WHS Requirements
Additionally, our clients must complete something similar upon activating an account with us. In the construction industry if you are carrying out high-risk construction work there are additional WHS requirements. These include requirements to prepare, keep, comply with and review a safe work method statement for the work and provide the safe work method statement to the principal contractor. Some activities include but are not limited to work been carried out in or near a confined space, anything that might disturb asbestos, areas where there is the movement of powered mobile plant.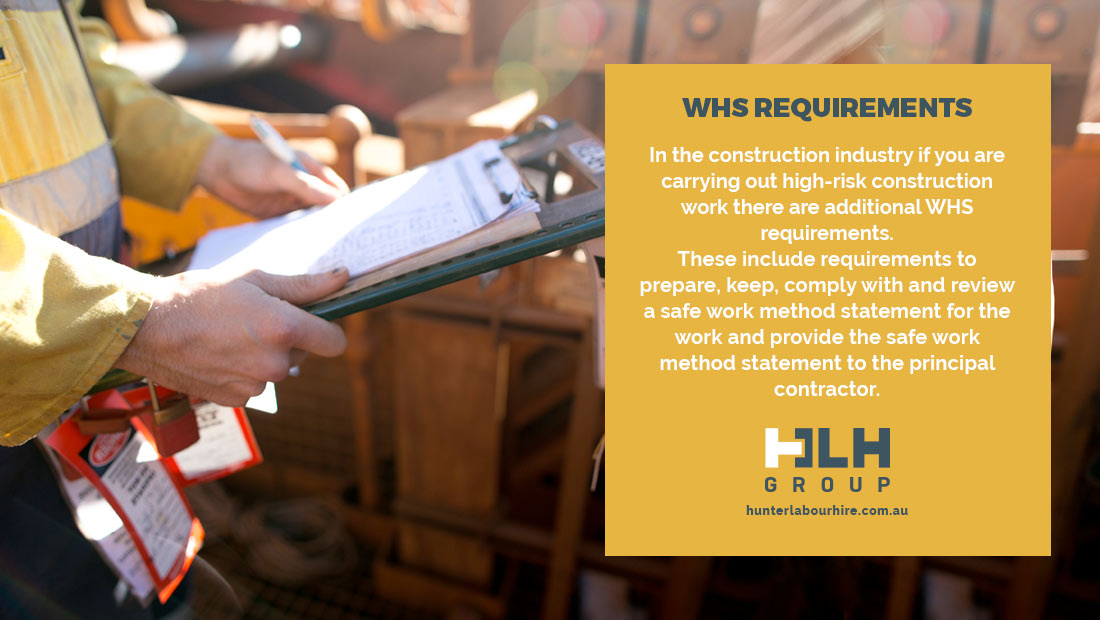 Client Safety Requirements
The client is responsible for, as far as reasonably practicable:
Ensuring the health and safety of workers and other persons is not put at risk from work carried out as part of the conduct of the business.
Effective implementation of the Work Health and Safety Management System (WHSMS) driven by senior management.
Providing an appropriate level of resources to the WHSMS.
Defining the key WHS management system responsibilities and communicating these to the relevant personnel.
Provision of adequate information, instruction, training, and supervision to enable workers to carry out their tasks safely.
Maintaining effective communication and consultation including consultation, cooperation, and coordination with key stakeholders on health and safety matters; and
Ensuring systems are in place to allow for consultation and the identification and resolution of work health and safety issues.
Site Visits During COVID-19 Lockdown
These days, we are unable to conduct these site visits due to strict COVID-19 lockdown measures in place. So we must ensure we check in with our labourers daily to see if there are areas of concern. Regarding new clients coming onboard HLH Group consultants query daily requests to see if the jobs involve any high-risk activity, any additional construction tickets required, tasks to be completed by the worker and confirmation of work being supervised.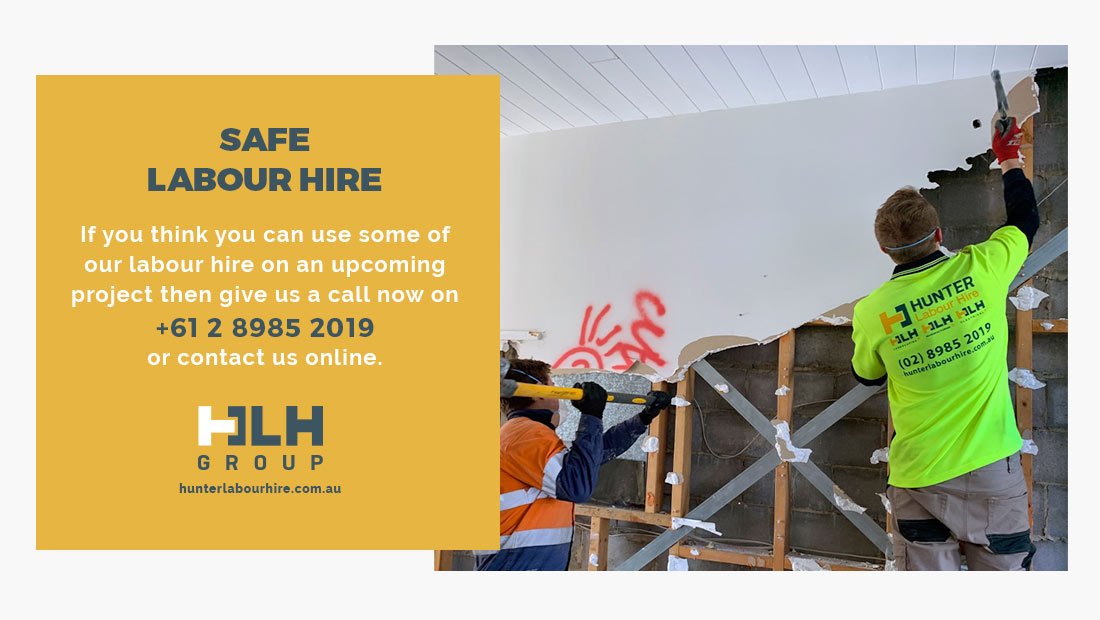 Benefits of Site Visits
In addition to the health and safety aspects of site visits, they also allow HLH Group consultants to meet our clients in person which contributes to building the business relationship. It also gives HLH Group the chance to meet our workers and ensure they are carrying out acceptable workplace health and safety practices and are happy with the work they do. The consultants also get to see the multi-million-dollar projects been carried out throughout Sydney. This gives a feel for what work is involved for the labourer and the environment they will be placed in which helps when preparing them to work for HLH Group. If you think you can use some of our labour hire on an upcoming project then give us a call now on +61 2 8985 2019 or contact us online.