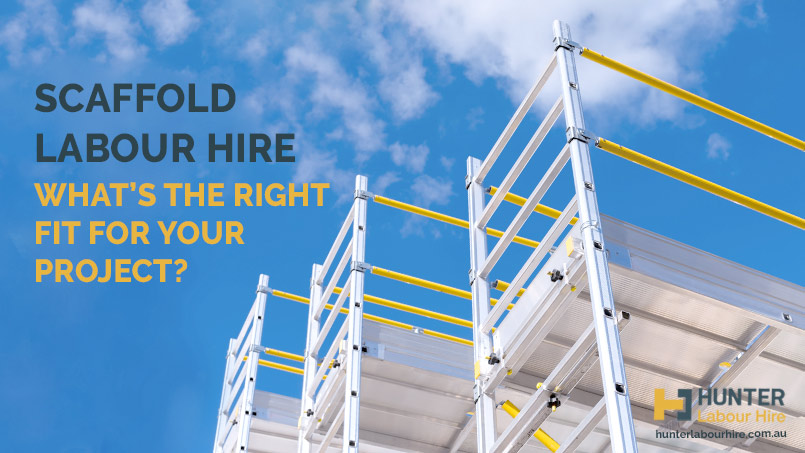 25 Mar

Scaffold Labour Hire: What's the Right Fit for your Project?
Scaffold Labour Hire Sydney
At HLH Group we supply labour hire and trades throughout the construction industry for all sorts of projects. One area that we supply to is the scaffolding industry. Many companies use our scaffold labour hire services when they are busy and need extra members on their team ensuring that they do not suffer a loss in productivity and can keep up to their client's demands.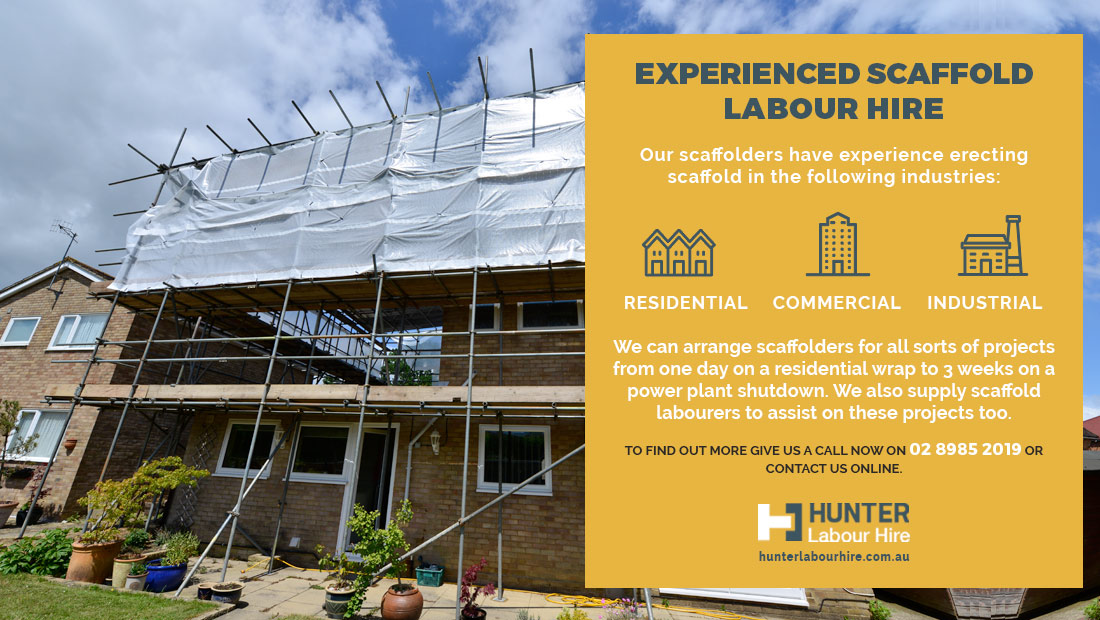 Experienced Scaffold Labour Hire
Our scaffolders have experience erecting scaffold in the following industries:
Residential
Commercial
Industrial
We can arrange scaffolders for all sorts of projects from one day on a residential wrap to 3 weeks on a power plant shutdown. We also supply scaffold labourers to assist on these projects too, however, what is the difference? And what is the right fit for your project? Our comparison below should assist you.
Difference Between Ticketed Scaffolders and Scaffold Labourers
Both ticketed scaffolders and scaffold labourers know their way around scaffold but there are a few key differences between them which are outlined below.
Scaffold Labourers
These are not just labourers – they are workers who have experience assisting scaffolders specifically.
Knowledge of scaffold components.
Ability to securely and effectively stack gear.
Read and feed what components the scaffolders need next.
Be able to carry scaffold safely and efficiently.
Will have as a minimum their white card, working at heights / confined space tickets when required.
Not suitable for scaffold erection.
Ticketed Scaffolders
These are qualified and experienced workers who have as a minimum their Basic Scaffold (SB), Intermediate Scaffold (SI) or Advanced Scaffold (SA)
Have received training on how to correctly and safely erect a scaffold.
Will also have their white card and, in most circumstances, working at heights and confined space tickets too.
Be able to carry scaffold safely and efficiently.
Depending on the scaffold erected you will need specific tickets for the job at hand. For more information on what requirements you need check out SafeWork Guidelines.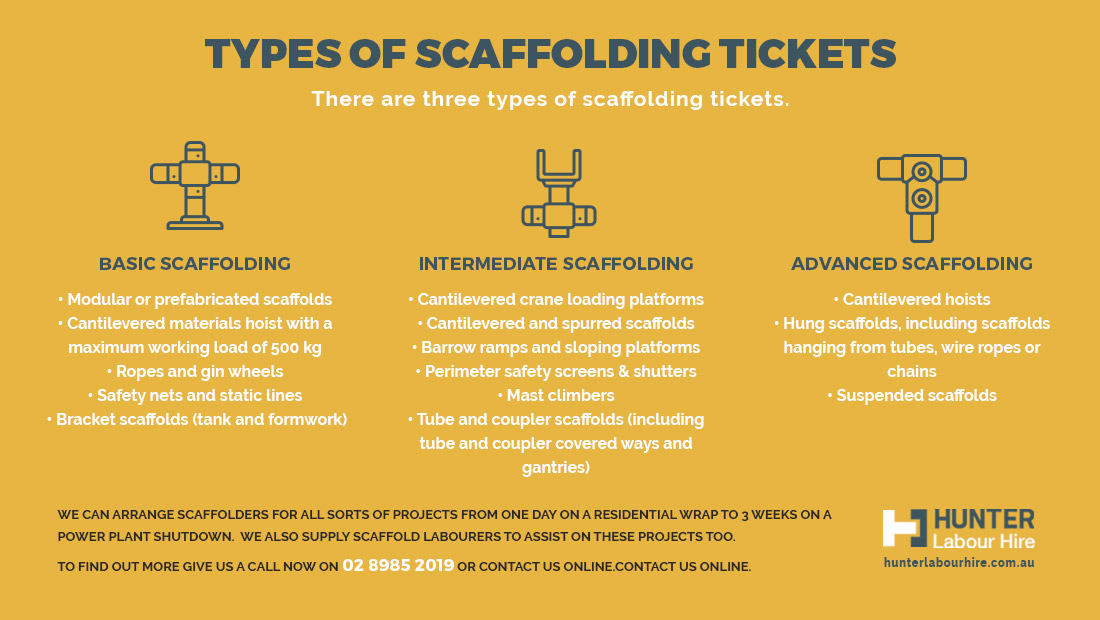 Types of Scaffolding Tickets
There are three types of scaffolding tickets which are explained below.
Basic scaffolding (SB) which consists of scaffolding work involving:
modular or prefabricated scaffolds
cantilevered materials hoist with a maximum working load of 500 kg
ropes and gin wheels
safety nets and static lines
bracket scaffolds (tank and formwork)
Intermediate Scaffolding (SI)
which includes all basic scaffolding work plus scaffolding connected with the use and operation of:
cantilevered crane loading platforms
cantilevered and spurred scaffolds
barrow ramps and sloping platforms
perimeter safety screens and shutters
mast climbers
tube and coupler scaffolds (including tube and coupler covered ways and gantries)
Advanced scaffolding (SA)
needed for all intermediate scaffolding work plus scaffolding connected with the use and operation of:
cantilevered hoists
hung scaffolds, including scaffolds hanging from tubes, wire ropes or chains
suspended scaffolds
What Our Scaffold Labour Hire Won't Do
While we supply scaffold labourers and scaffolders to projects, this is primarily for companies that already have scaffold designs in place and even have their scaffolders on the project.
We do not design scaffold. Our scaffold labourers and scaffolders are not there to run the scaffolding aspect of your job, more so to complement your existing team and provide some extra manpower to help you complete your project.
We do not move other scaffold companies scaffolding on site.
We do not supply any scaffold equipment however we are more than happy to recommend some companies.
We do not tag scaffold or provide handover certificates.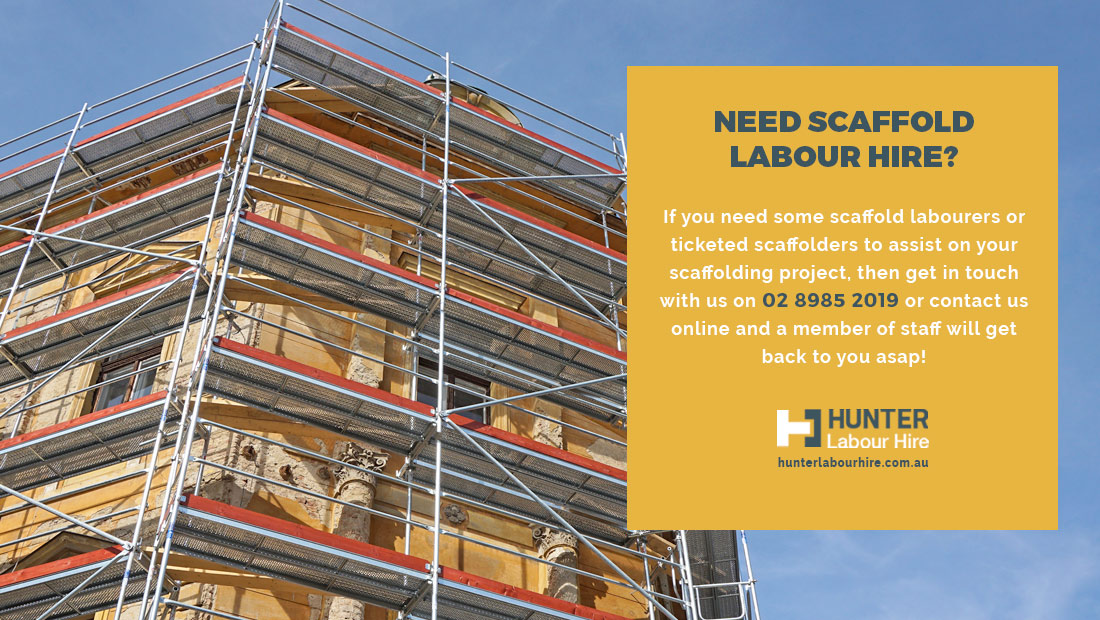 Need Scaffold Labour Hire?
If you need some scaffold labourers or ticketed scaffolders to assist on your scaffolding project, then get in touch with us on 02 8985 2019 or contact us online and a member of staff will get back to you asap!