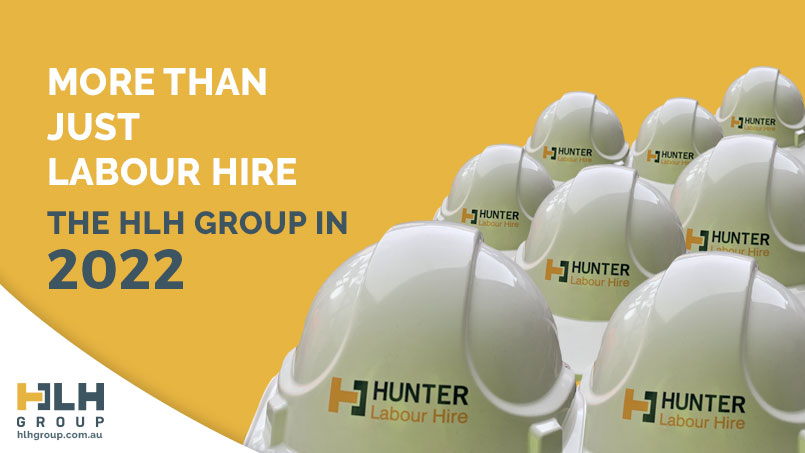 28 Apr

More Than Just Labour Hire – The HLH Group in 2022
More Than Just Labour Hire
In 2015, in a small corner office that we shared with a scaffolding firm, Hunter Labour Hire was born with the simple goal – "to supply quality labour hire quickly and safely". And supply quality labour hire is exactly what we did. From our humble beginnings in Banksmeadow, HLH Group has continued to grow each year and continues to deliver the same quality service that has forged a reputation as one of Sydney's leading labour providers. In the 7 years, we have been operating we have grown our client base to include some of Australia's leading construction companies and expanded our candidate pool to include workers ranging from general and skilled labourers up to site supervisors and project managers. Whether it is for a short 1 or 2-day job or a long term, permanent position HLH Group has the right candidate whatever the role.
Continue reading to find out about some of the other services we can provide to your company.
Labourers:
If you are looking for general or skilled labourers, we have you covered. We supply labourers to some of Sydney's premier residential and commercial builders as well as supply workers to the manufacturing and landscaping industry. All workers go through a thorough registration process to give us a full understanding of their experience and the type of work they will be best suited to. We have workers located all over Sydney, this makes it easier to place workers in areas of Sydney that aren't too accessible via public transport.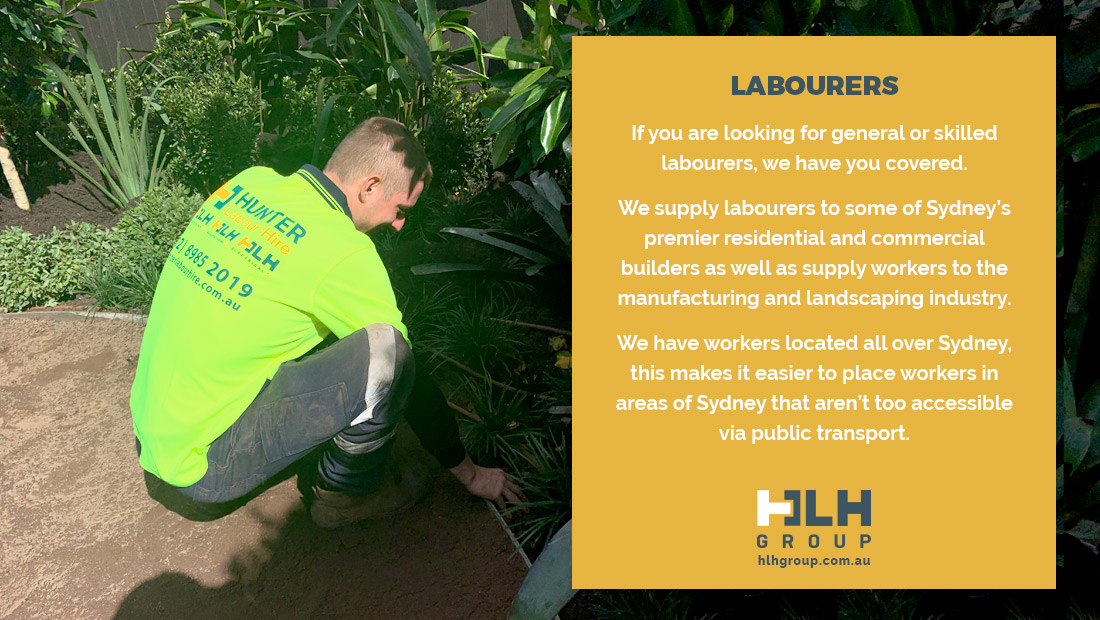 Trade Assistants:
We have several trade assistants that are experienced working alongside various trades such as carpenters, plumbers, and electricians. Trade assistants will generally have started as labourers who have spent a year or two working alongside a specific trade and have their own basic set of tools. They may also hold a basic qualification in trade or have completed part of an apprenticeship.
Operators:
HLH Group also supplies a number of ticketed operators including telehandlers, excavators, EWP and forklift to name a few. All construction licences and tickets are checked before sending a new worker out and references checked to ensure all our operators are fit and safe to use the machine they are being hired for.
Carpenters:
Client requests for carpenters have always been one of the most frequent requests we receive. Our carpenters come fully equipped with their own tools and are qualified here in Australia or overseas. All qualifications and references are checked before starting work and we find out what carpentry best suits their experience. We have carpenters that specialise in first fix, second fix, framing, roofing, detail joinery and formwork. Considering how in demand they are, make sure to put in your carpenter request well in advance.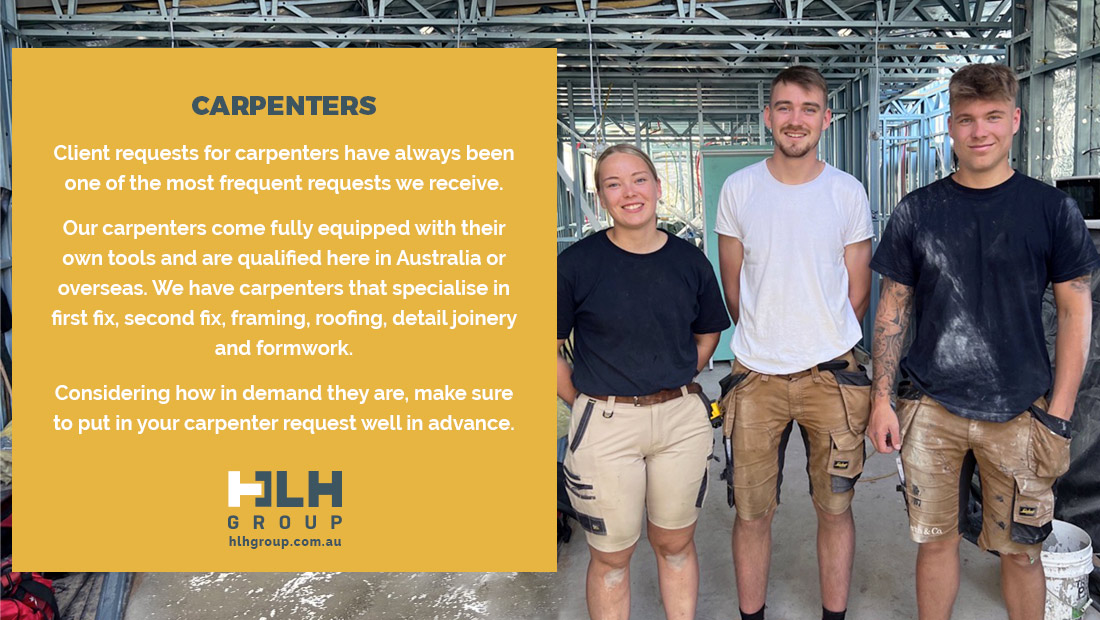 Office Support:
Throughout our 7 years of operating we have also placed a plethora of office support staff for our clients ranging from admin assistants, accounts assistants and receptionists. These requests are usually quite rare but they do appear and we are more than happy to find you the perfect office worker.
Apprentices:
At the end of 2021, HLH Group was approved as a registered GTO (Group Training Organisation). This means we are now in a position to supply apprentices and trainees to businesses in Sydney. We currently have landscaping, carpenter and plumbing apprentices working for various clients and have access to a pool of other workers looking to start their own apprenticeships.
Construction Marketing:
Lastly, we have a Construction Marketing division that aims to help construction businesses improve their online presence for their brand. HLH Marketing specialises in all things marketing from social media, drone photography, video editing, branding and even website builds. It's run by our marketing guru Michael who established the division back in 2020. Since then, HLH Marketing has serviced a wide range of construction clients and helped them grow their business revenue and leads through the mighty power of marketing.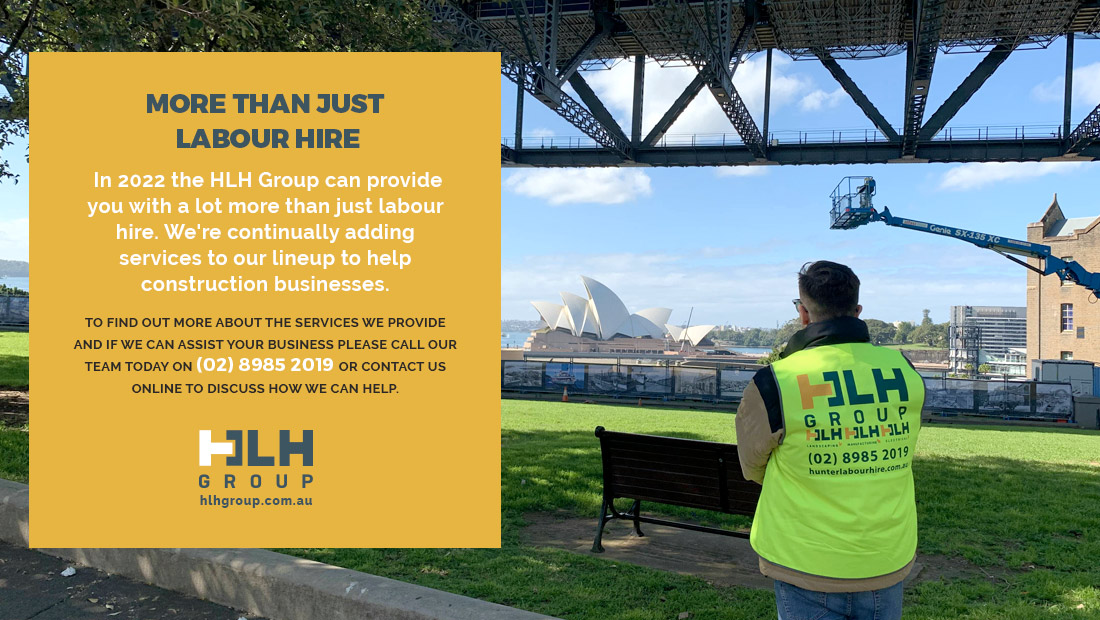 More Than Just Labour Hire
As we mentioned at the start, in 2022 the HLH Group can provide you with a lot more than just labour hire. We're continually adding services to our lineup to help construction businesses. To find out more about the services we provide and if we can assist your business please call our team today on (02) 8985 2019 or contact us online to discuss how we can help.