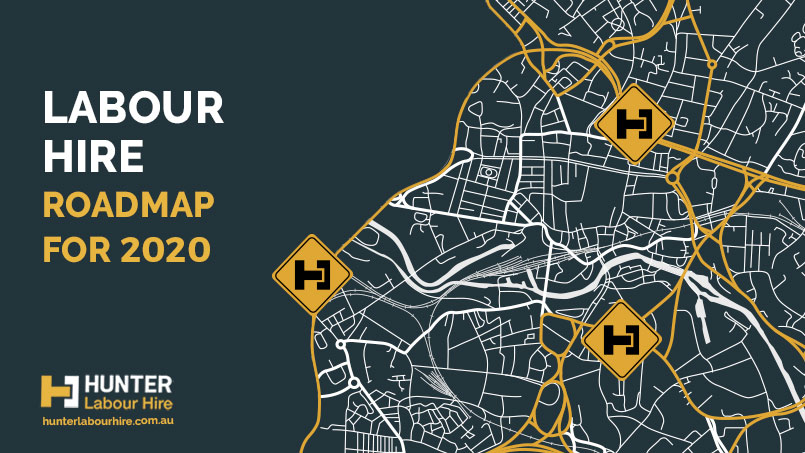 22 Dec

Labour Hire Roadmap for 2020
5 Years of Labour Hire
Hunter Labour Hire are very excited to be entering our 5th year of business. It's been a consistent successful year for us in terms of numbers out and new clients on board. We hope to continue this into 2020 and bring our company to another level. So now let's look at what Hunter Labour Hire have planned for 2020.
Plans for the 2020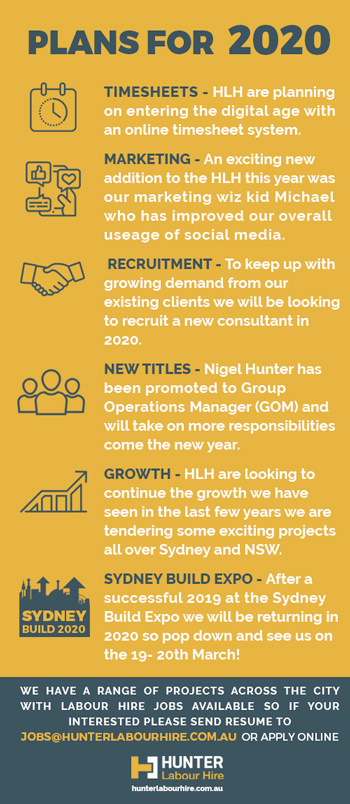 As the highest rated labour hire company in Sydney we like to think that we are doing something but there is always room for improvement. We continually audit our processes and how we do business and there are numerous areas of the business that we are looking to improve on in 2020.
Timesheets – HLH are planning on entering the digital age with an online timesheet system we have been reviewing systems for the last few months and hope to roll this out in the first few months of the new year. The new timesheet system will alleviate the pressure put on our sole finance operator Sarah.
Marketing – An exciting new addition to the HLH this year was our marketing wiz kid Michael who has improved our overall content on all forms of social media. We are looking to continue that into the new year and are excited to see what else Michael can bring to the table.
Recruitment – To keep up with growing demand from our existing clients we will be looking to recruit a new consultant in the next few months to ensure we can continue to provide the high-quality service they require.
New Titles – Nigel Hunter who has been with our company since 2015 has received a new role within our team. Nigel has been promoted to Group Operations Manager (GOM) and will take on more responsibilities come the new year. We look forward to seeing Nigel flourish in his new role.
Growth – HLH are looking to continue the growth we have seen in the last few years we are tendering some exciting projects all over Sydney and NSW and hope to continue our stellar growth into 2020 and beyond.
Sydney Build Expo – After a successful 2019 at the Sydney Build Expo we will be returning in 2020 so pop down and see us on the 19-20th March and we can answer any questions you may have about labour hire and recruitment services.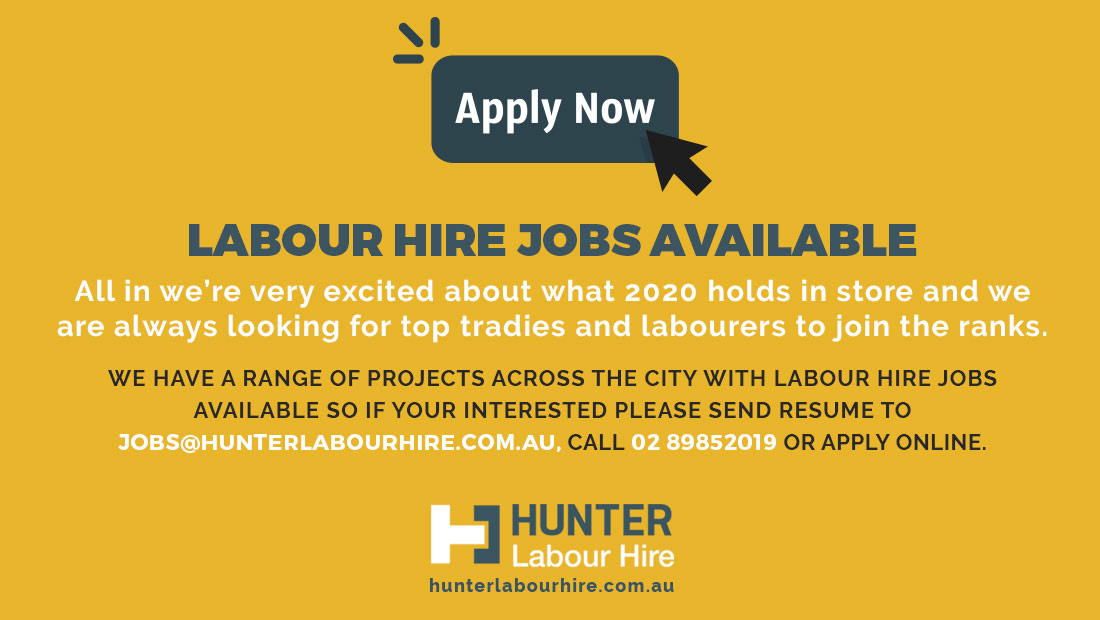 Labour Hire Jobs Available
All in we're very excited about what 2020 holds in store and we are always looking for top tradies and labourers to join the ranks. We have a range of projects across the city with labour hire jobs available so if your interested please send resume to jobs@hunterlabourhire.com.au or call 02 89852019 or apply online.