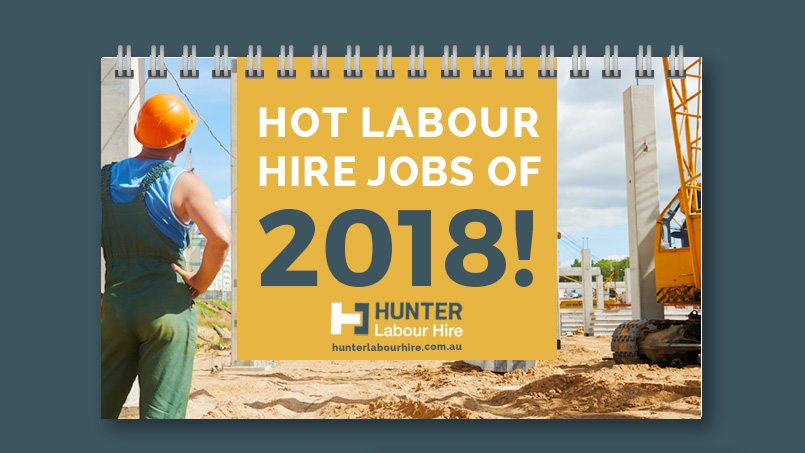 23 Jan

Hot Labour Hire Jobs of 2018!
Labour Hire Jobs for 2018!
Hunter Labour Hire are looking forward to another amazing year. 2017 was record a breaker for Hunter Labour Hire, Christmas parties were had with no major incidents and we finished the year with a bang. We were busier than ever, but still managed to maintain our high standard of service. So with that in mind we are taking a look at the hottest labour hire jobs for 2018!
Looking For The Next Harrison Ford – Carpenters!
Before Harrison Ford was an actor he was a carpenter and Hunter Labour Hire are always looking for good reliable carpenters on projects all over Sydney. We have framing jobs in Lindfield, Cladding required in North Sydney and everything else in between. If you are qualified in either Australia or from overseas then get in touch we could have you out working the very next day. Contact one of our recruitment consultants to book an interview today.
Alternatively, if you are struggling to find carpenters for your jobs, then get in touch with one of our friendly account managers for carpenter's rates and talk them through the job at hand. We have had great success with our clients in providing carpenters for their projects, the more notice the better as I'm sure you are aware the demand is huge but that won't stop us from helping you fill your vacancies.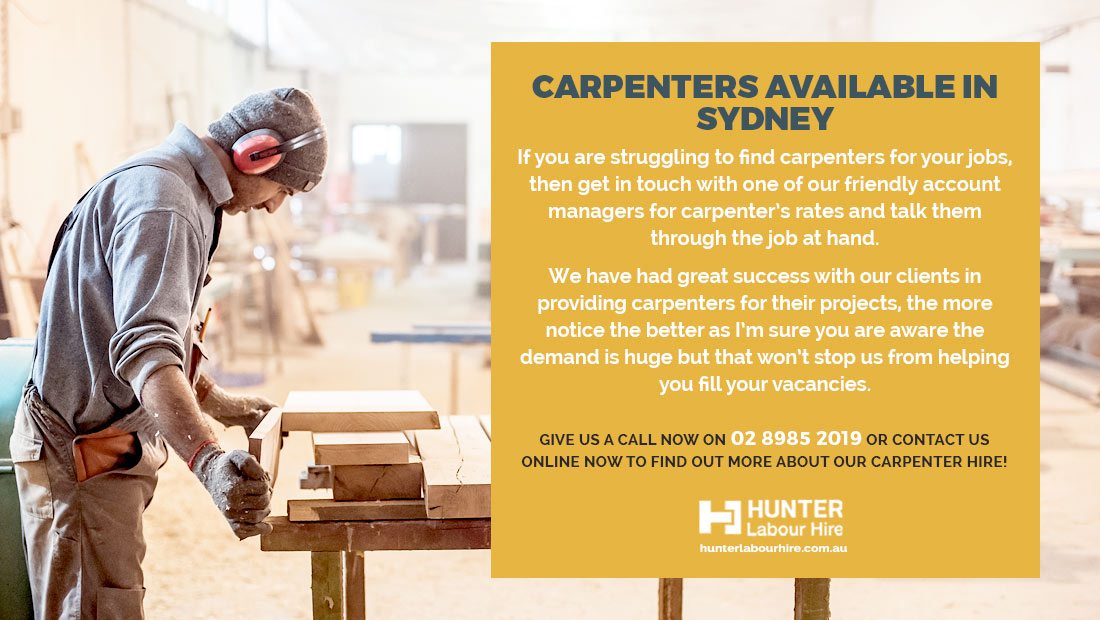 General Labourers Needed
We are always looking for honest, reliable, hardworking labourers for our clients. If you know your way around a building site and can tell the difference between a jack hammer and a hammer drill, then we want you. What we can offer is great rates, consistent work, friendly account managers and decent work sites.  So, if you fit the bill then get in touch today.
Over the last year Hunter Labour Hire's clients have had some of the best general labourers in Sydney. We are always calling clients for feedback to ensure we are sending out the best that there is. Our general labourer rates are also very competitive and you will have the same account manger from the start to ensure a personal and reliable service. Get in touch today at info@huntelabourhire.com.au for our rates schedule.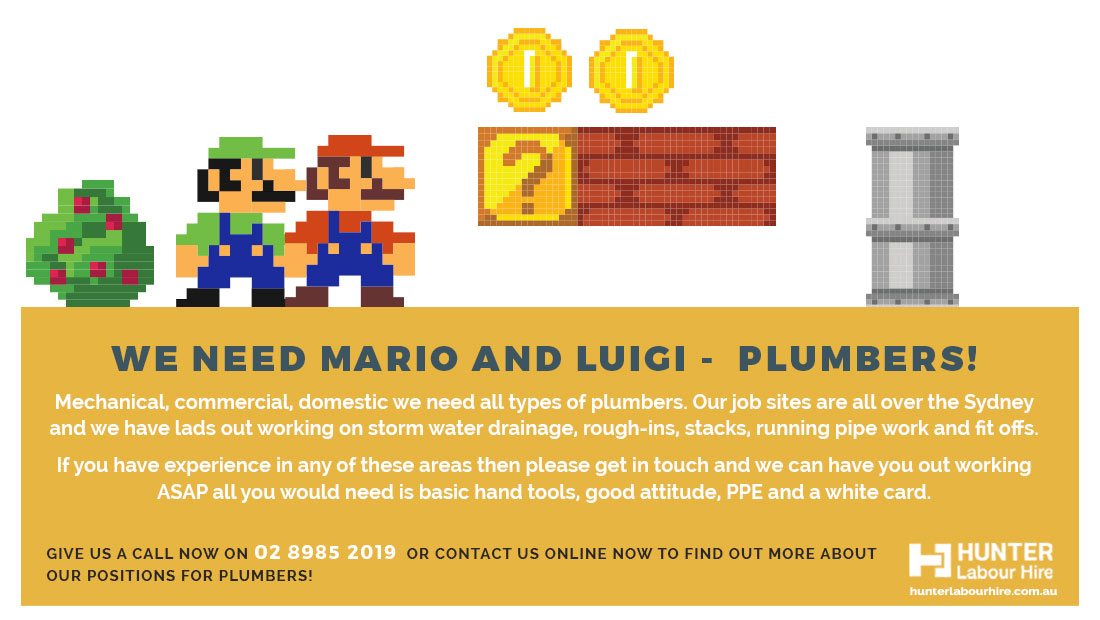 We Need Mario and Luigi – Plumbers!
Mechanical, commercial, domestic we need all types of plumbers. Our job sites are all over the Sydney. We have lads out working on storm water drainage, rough-ins, stacks, running pipe work and fit offs. If you have experience in any of these areas then please get in touch and we can have you out working ASAP all you would need is basic hand tools, good attitude, PPE and a white card.
If you are looking for plumber labour hire then we have some of the best plumbing rates on offer, we ensure that we are sending the right plumbers to the right job we do this by asking exactly that the job entails and making sure we only send people out with the appropriate skill set.
Labour Hire Jobs Sydney – More to Come in 2018!
We're really excited to see what 2018 has in store for us and our labourers. If you'd like to join the team then give us a call now on +61 2 8985 2019 or contact us online to find out more about our labour hire positions! Watch this space for more exciting job opportunities for 2018!