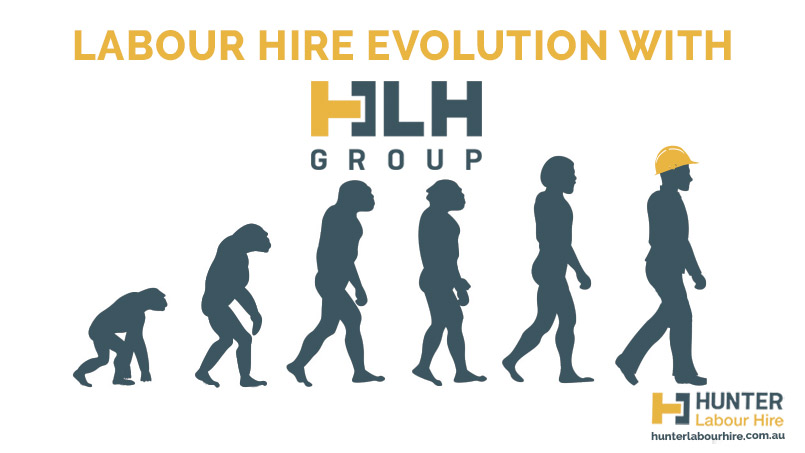 26 Jul

Labour Hire Evolution with The HLH Group
Labour Hire Evolution
Since early 2015 Hunter Labour Hire have been developing innovative recruitment methods and procedures to ensure we are always at the top of our game when providing labourer hire in Sydney. We have built a solid reputation in the construction industry for providing high quality labourers on time and at the right price to our clients. However skilled reliable and experienced labourers are only one part of our labour hire service. As the years have passed our service offering has evolved. Read on to find out more about The HLH Group and our range of services.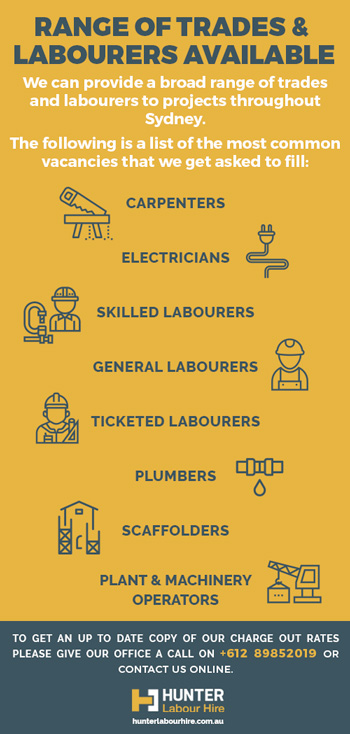 Range of Trades & Labourers Available
We can provide a broad range of trades and labourers to projects throughout Sydney. The following is a list of the most common vacancies that we get asked to fill:
Carpenters
Electricians
Skilled labourers
General labourers
Ticketed labourers
Plumbers
Scaffolders
Plant & Machinery operators
Carpenters
Currently we are supplying several carpenters to our clients on a variety of projects. For example, we have a carpenter working on a project in Rosebery which involves an extension to an existing house involving erecting a steel support beam, a decking area and the internal fit out. One of our English carpenters is out working for a company that was originally meant to be for a week, but he has worked out so well that 2 months later he is still working for them on everything from framing to fit out.
Plumbers
Hunter Labour Hire have been providing plumber hire to the Sydney construction industry for the last 4 years. All our plumbers are qualified and have experience working on residential and commercial projects. We are currently supplying several plumbers to sites ranging from hospitals, schools and apartments. The plumbers are experienced in several plumbing methods from copper to PVC and our plumbers work on all scopes of work from fit off, rough in and stacks.
Ticketed Labourers
With our ever-expanding client base, we are now getting more requests for labourers with specific tickets. Currently out working we have labourers with EWP tickets for over and under 11m Boom lift machines. They are out on site assisting with the preparation of steel beams so they can be sprayed with passive fire protection.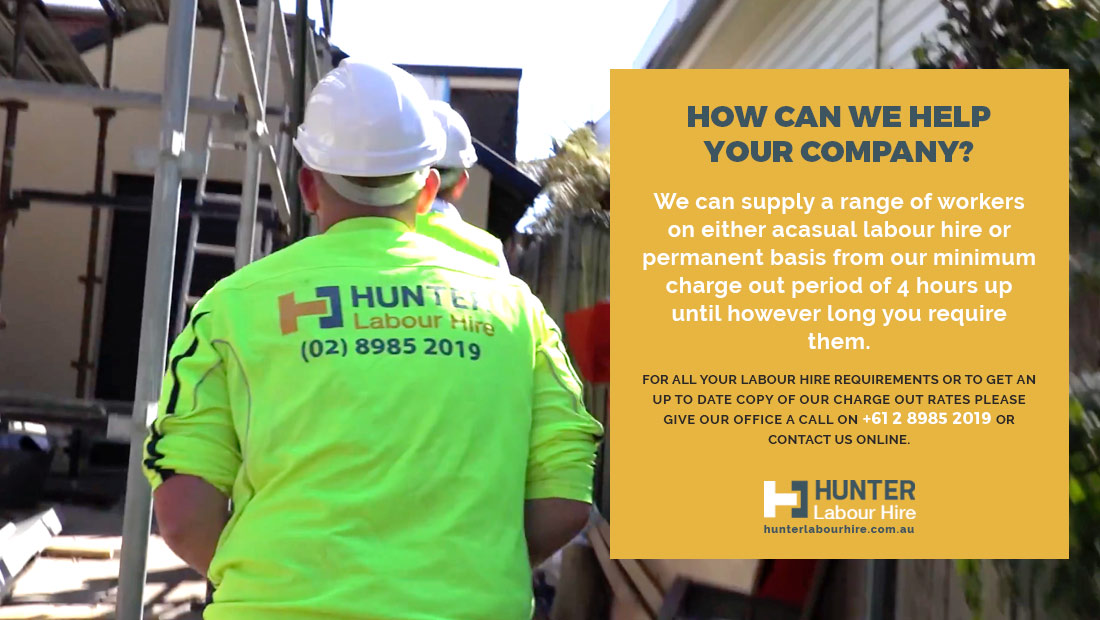 How Can We Help Your Company?
We can supply the above range of workers on either a casual labour hire or permanent basis from our minimum charge out period of 4 hours up until however long you require them. For all your labour hire requirements or to get an up to date copy of our charge out rates please give our office a call on 02 8985 2019 or contact us online.